Lyme
The First Epidemic of Climate Change
"Superbly written and researched." —Booklist

"Builds a strong case." —Kirkus

Lyme disease is spreading rapidly around the globe as ticks move into places they could not survive before. The first epidemic to emerge in the era of climate change, the disease infects half a million people in the US and Europe each year, and untold multitudes in Canada, China, Russia, and Australia.

Mary Beth Pfeiffer shows how we have contributed to this growing menace, and how modern medicine has underestimated its danger. She tells the heart-rending stories of families destroyed by a single tick bite, of children disabled, and of one woman's tragic choice after an exhaustive search for a cure.

Pfeiffer also warns of the emergence of other tick-borne illnesses that make Lyme more difficult to treat and pose their own grave risks. Lyme is an impeccably researched account of an enigmatic disease, making a powerful case for action to fight ticks, heal patients, and recognize humanity's role in a modern scourge.
As Pfeiffer's hard-hitting study reminds us, non-specific symptoms and other complexities make tackling Lyme a formidable challenge...She nimbly interweaves numerous strands of research—into the influence of climate change on the Lyme invasion, the disease, the pathogen, the vectors and the harrowing impacts borne by some sufferers.
Powerful.
Heart-wrenching...After you read Lyme, the standard advice of 'do your due diligence, check for ticks, stay aware' won't seem adequate...Pfeiffer has delivered a powerful wake-up call.
Superbly written and researched, Pfeiffer's work should go a long way toward convincing the public to take this modern-day scourge more seriously.' 
Thoroughly researched and extremely well-presented case to raise the banner for patients...Hopefully, Pfeiffer will raise significant awareness of Lyme to the attention of health authorities, who currently underestimate the real significance of this disease. This book should be instrumental in achieving the required change of perspective.
In page after page of data and interviews with patients, advocates, and researchers around the world, Pfeiffer builds a strong case...the basic facts she sets forth are credible, and they deserve immediate attention.
A work of both breadth and depth, impressively documented and often elegant.
Engrossing.
A highly enjoyable, illuminating and informative read...I enjoyed this book so much that when I finished it…I went right back to the start to reread it.
Fascinating, timely.
Engrossing...Pfeiffer makes a compelling argument that Lyme is expanding because of human influences on the environment, from warming temperatures to killing deer..this issue is important, urgent, and needs more advocates.
A public warning and call to action
Throws new light on one more danger caused by climate change. Pfeiffer points out the importance not only of combating ticks but also the need for doctors to respond quickly and provide appropriate treatment. A stark warning that Lyme is but the tip of the iceberg.
The war against an eight-legged menace that emerged about 145 million years ago is escalating to frightening proportions, and we are losing it. Mary Beth Pfeiffer clearly outlines the failure of the scientific and medical communities to address the suffering of millions of people in the USA and around the world with tick-borne diseases. Her well-researched book is a call to action to find a cure.
As the planet heats, ticks spread—and with them not only Lyme disease but also a distinctly unnatural fear of the natural world. This book offers a powerful alert—hopefully it will cause us not only to protect our individual selves, but our society as well.
A book on climate change I couldn't put down. An utterly convincing argument, beautifully told: what we do unto other species and the environment we do unto ourselves.
A major contribution to public knowledge of Lyme disease.
A superbly written piece of investigative reporting, Lyme is as macabre as a Stephen King horror novel—except the topic is all the more frightening because it's real.
Mary Beth Pfeiffer has been an investigative reporter for three decades and is the author of Crazy in America: The Hidden Tragedy of Our Criminalized Mentally Ill (Carroll & Graf Publishers/Basic Books, 2007). 
Acknowledgments
Introduction

Chapter 1. Ticks, Rising
Chapter 2. "Invisible Assassin"
Chapter 3. An Ancient Bug Revives
Chapter 4. A Disease, Minimized
Chapter 5. "Little Armored Tanks"
Chapter 6. Faulty Tests
Chapter 7. An Indestructible Pathogen?
Chapter 8. Not Just Lyme
Chapter 9. Childhood Lost
Chapter 10. Lyme Takes Flight
Chapter 11. A Lyme-free World

Selected References
Index
 
Related Titles
Whitewash
The Story of a Weed Killer, Cancer, and the Corruption of Science
By Carey Gillam
True Roots
What Quitting Hair Dye Taught Me about Health and Beauty
Unnatural Companions
Rethinking Our Love of Pets in an Age of Wildlife Extinction
Fixation
How to Have Stuff without Breaking the Planet
A Poison Like No Other
How Microplastics Corrupted Our Planet and Our Bodies
By Matt Simon
‹
›
Find what you're looking for...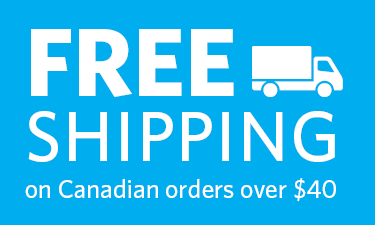 Stay Informed
Receive the latest UBC Press news, including events, catalogues, and announcements.
Publishers Represented
UBC Press is the Canadian agent for several international publishers. Visit our
Publishers Represented
page to learn more.