$40.95

Back Order
Ships in 4-8 weeks.
GO TO CART
Making an Impact - Children and Domestic Violence
A Reader
Jessica Kingsley Publishers
This fully updated Reader provides a comprehensive review of recent research and legislation relating to domestic violence and its consequences for children, and identifies the implications for practice.It is divided into three parts. Part One describes evidence for the links between domestic violence and the concomitant abuse of children and assesses the effects on children's future well-being. Part Two is a comprehensive and accessible guide to relevant current criminal and civil legislation. Highlighting the success of multi-agency approaches, the final part details practical issues for interventions with children and their carers, male perpetrators, and, new to this edition, women.Endorsed by children's charities including the NSPCC and Barnardo's, Making an Impact enables professionals working with children to develop informed, sophisticated and collaborative child care and protection responses for children who are experiencing domestic violence.
'This second edition builds on the important work begun in the first. It incorporates an updated overview of key peices of legislation, both civil and criminal,provides a comprehensive review of research findings and their implications for practice. The author's stated hope is to 'enable professionals working with children and their families to develop informed and appropriately sophisticated responses that safeguard and promote the welfare of children living in circumstances of domestic violence.' Overall, this Reader offers a sophisticated analysis of the issues. It is informed and supported by a broad range of research findings and illustrated with well chosen case examples. The writing is engaging and accessible, and the structure helpful. Reader is an extremely useful resource for individual study and evidence-based practice. It is recommended to any student or practioner in the legal, medical, teaching or caring professions working with children and their families.'- Journal of Social Welfare & Family Law'This is a book that is thorough and comprehensive in its coverage, identifies gaps in knowledge, points to possible future developments and keeps the needs of children paramount, without losing track of other perspectives on the topic of domestic violence. Overall, this is an excellent, accessibly presented resource for practitioners from all backrounds.'- Journal of Interprofessional CarePraise for the second edition:'This book provides an overview of how workers need to acknowledge and protect victims of domestic violence. It reflects on how professional bodies and the law are changing their approaches to focus on the experience of the child... Highlighted in detail are the processes by which professional bodies outline accountability. Domestic violence clearly devastates whole families and all agencies involved must be held accountable and ensure that children and women are not left at risk.'- Children and Young People NowPraise for the first edition:'It is clear from the first few pages that this book will, without doubt, be a vital resource for professionals and those whose work brings them into contact with children affected by domestic violence, whether they serve as social workers, professional agencies, refuges, churches, police workers, school workers - in fact, anyone who comes into contact with children during the course of their work would do well to read this excellent book.'- www.adoption-net.co.uk'This impressive summarative text is well-written, well structured, evidence based, focuses on the situation in the UK and is difficult to put down once you have started to read it. This achievement is more astonishing when you consider the tough messages it must convey to practitioners if they are to be equipped enough to intervene in these complex family situations... It is the most imaginative and potentially useful reader I have come across in the last ten years and is an excellent platform from which to build our responses.'- Child: Care, Health and Development'The Reader is undoubtedly a valuable and informative resource for any professional or agency working within the field of domestic violence. It is suitable for individual study and provides underpinning knowledge to support training in this area.'- Child Care in Practice'A few pages into this pack it was clear that here was a rich and timely resource for trainers who are working to achieve changes in the way all agencies respond to those experiencing, living with or perpetrating domestic violence.'- Child Abuse Review 'This is a very welcome book, which recognises the complex impact that domestic violence can have on children, and asks how relevant policy and practice might be improved. The material is presented well, the analysis is sophisticated, the language is user-friendly and jargon-free, and the reader can dip into the chapter without having to read it as a discrete unit... The book brings together material from a wide range of sources and has an excellent bibliography.'- Health and Social Care in the Community'It is well-constructed, readable, easy to follow and has case studies and legal source material.'- Family Law'A valuable addition to the increasing literature on a persistent problem affecting everyone in the family. The authors have put together a resource for all those working with children and families. It offers much for those concerned to enhance inter-agency working and to find creative ways to safeguard women at risk and minimize the emotional damage caused to children witnessing domestic violence.'- Journal of Family Health Care'This publication comprises a set of training materials for front-line staff. It provides an overview of the burgeoning research and considers dilemmas that can confront practitioners in dealing with children exposed to violence in the home. One of the publication's merits is that these dilemmas are explored with close reference to carefully selected case studies and relevant legal provisions.'- ChildRIGHT'This Reader will enable professionals working with children to develop informed, sophisticated and collaborative child care and protection responses for children who are experiencing domestic violence.'- De Politie Officer
Marianne Hester is Professor of Gender, Violence and International Policy in the School for Policy Studies, University of Bristol, and part of the Violence Against Women Research Group. She has written extensively on children and domestic violence, and, with Lorraine Radford, co-authored Mothering Through Domestic Violence, also published by Jessica Kingsley Publishers. Chris Pearson is Co-ordinator of Exeter Women's Aid. She previously worked at the University of Bristol and was a member of the Domestic Violence Research Group. Nicola Harwin is the National Co-ordinator of the Women's Aid Federation of England.
Introduction. Part One: Children and Domestic Violence. 1. Domestic Violence: What Is It? 2. Domestic Violence and the Abuse of Children. 3. The Impact of Domestic Violence on Children. Part Two: The Legal Context. 4. Making Safe Arrangements for Children Affected by Domestic Violence: Public and Private Law. 5. Protection under Criminal Law. 6. Protection from Violence under Civil Law. 7. Protection against Domestic Violence under Housing Law. Part Three: Practice Interventions. 8. Social Care Responses to Domestic Violence and Abuse of Children. 9. Practice and Intervention with Children in Circumstances of Domestic Violence. 10. Intervention with Male Perpetrators of Domestic Violence. 11. Multi-Agency Involvement and Cooperation in Relation to Domestic Violence. 12. Working with and Supporting Women Experiencing Domestic Violence. References. Index.
Find what you're looking for...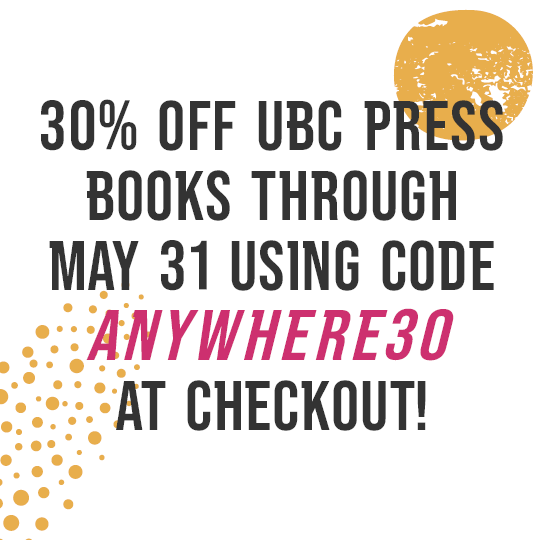 Stay Informed
Receive the latest UBC Press news, including events, catalogues, and announcements.
Publishers Represented
UBC Press is the Canadian agent for several international publishers. Visit our
Publishers Represented
page to learn more.