Managing Natural Resources in British Columbia
Markets, Regulations, and Sustainable Development
How must natural resource sectors change to achieve sustainabledevelopment in British Columbia? What reforms can be made to'institutions' in order to assist these changes? What newpolicy instruments can be introduced? What institutions and instrumentsare no longer useful? These questions are the topic of hot debate inBritish Columbia and elsewhere. Managing Natural Resources inBritish Columbia grapples with these questions and suggests somepreliminary answers.
Interdisciplinary in its approach, the book brings together leadingscholars from the fields of law, economics, forestry, and agriculturaleconomics. This book goes one step further than many earlier studies ofsustainable development, which have compared, in principle, the meritsof market-based versus regulation-based instruments, and examines thesepolicy instruments, their institutional contexts, and the way in whichthey are implemented in the various resource sectors in BritishColumbia. Looking in turn at forestry, fisheries, air quality, and theregulation of energy, the authors consider what policy instruments aremost appropriate for fostering sustainable development and whichinstitutions will best implement these policies and sustain them in theyears to come.
Managing Natural Resources in British Columbia offers aninnovative and far-reaching contribution to the debate oversustainability at a time when many individuals are questioning thefuture of the environment in British Columbia.
Anthony Scott is professor emeritus in the Departmentof Economics at the University of British Columbia. JohnRobinson is director of the Sustainable Development ResearchInstitute and professor in the Department of Geography at theUniversity of British Columbia. David Cohen is Dean ofLaw in the Faculty of Law at the University of Victoria.
Acknowledgments
1. Institutions, Policy Instruments, and Sustainable Development inBritish Columbia / John Robinson, David Cohen, and AnthonyScott
2. Institutions, Economic Incentives, and Sustainable Rural Land Usein British Columbia / Richard Barichello, R. Morey Porter and G.Cornelis van Kooten
3. Policy Instruments for Sustainable Development in the BritishColumbia Forestry Sector / David Haley and Martin Luckert
4. Institutional Change and the Management of British ColumbiaFisheries / Gordon Munro and Philip Neher
5. Economic Instruments and Control of Secondary Air Pollutants inthe Lower Fraser Valley / Ellen Baar
6. Fact-Finding Processes in the Regulation of Energy and theEnvironment: Electricity Exports, the Burrard Thermal GeneratingStation, and Air Quality in the Lower Fraser Basin / Paul Bradleyand Chris Sanderson
7. Institutions for Sustainable Development of Natural Resources inBritish Columbia / David Cohen, Anthony Scott and JohnRobinson
Contributors
Index
Find what you're looking for...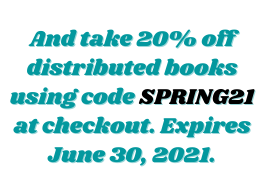 Publishers Represented
UBC Press is the Canadian agent for several international publishers. Visit our
Publishers Represented
page to learn more.