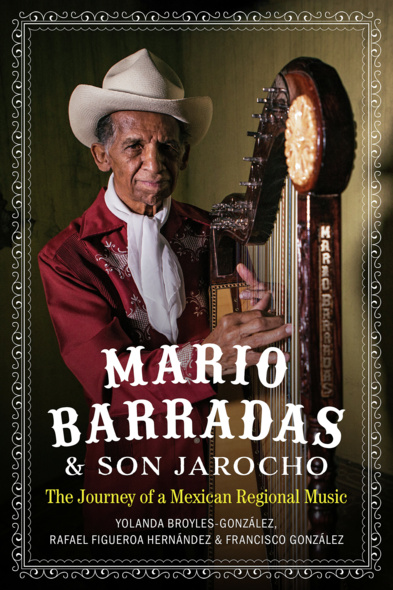 Mario Barradas and Son Jarocho
The Journey of a Mexican Regional Music
University of Texas Press
Son Jarocho was born as the regional sound of Veracruz but over time became a Mexican national genre, even transnational, genre—a touchstone of Chicano identity in the United States. Mario Barradas and Son Jarocho traces a musical journey from the Gulf Coast to interior Mexico and across the border, describing the transformations of Son Jarocho along the way.
This comprehensive cultural study pairs ethnographic and musicological insights with an oral history of the late Mario Barradas, one of Son Jarocho's preeminent modern musicians. Chicano musician Francisco González offers an insider's account of Barradas's influence and Son Jarocho's musical qualities, while Rafael Figueroa Hernández delves into Barradas's recordings and films. Yolanda Broyles-González examines the interplay between Son Jarocho's indigenous roots and contemporary role in Mexican and US society. The result is a nuanced portrait of a vital and evolving musical tradition.
An important anthology that documents the long life, legacy, and far-reaching transnational influence of a Son Jarocho giant, this is a must-read for anyone interested in the Son Jarocho music genre or Mexican music in general.
The major, yet under-recognized, musical figure Mario Barradas provides rich and ample grist for the documentation and exploration of the history of one of Mexico's most prominent musical traditions, the Son Jarocho. The interviews with Barradas and the accompanying essays on his career are such an engaging and revelatory look at the music's social and musical history that I couldn't stop reading. Barradas's life shaped the course of the Son Jarocho from rural Veracruz to Mexico City, and this book offers special insight into the dynamics of that history. Barradas's memories of the music from the 1930s, his key role in the evolution of the music as a professional Jarocho musician in Mexico City in the 1940s and beyond, his presence in the enormously impactful Golden Age of Mexican cinema, and his preeminence representingJarocho regional and cultural identity over many decades contribute greatly to our collective understanding of Mexico and its music, as well as to the music's migration and enduring popularity in the US over a half century of evolution.
If the music of Son Jarocho begins, as some believe, in river waters, then this essential book is a winding riverbank soaked with memory, history, and cultural change. With the vital oral history of legendary harpist Mario Barradas at its center, it tracks tradition as much as change, from Indigenous roots to big screen cinema, from rural Veracruz and Oaxaca to the streets of Mexico City and East Los Angeles. This is a single life story that opens up into wider musical worlds.
Yolanda Broyles-González is a University Distinguished Professor and chair of the American Ethnic Studies Department at Kansas State. She is the author of El Teatro Campesino: Theater in the Chicano Movement, among other books.
Francisco González is a multi-instrument musician and a former member of the seminal folk-rock music group Los Lobos.
Rafael Figueroa Hernández is a cultural historian specializing in the study of Son Jarocho and other regional musical styles specific to the state of Veracruz and the Antilles at the Universidad Veracruzana.
Acknowledgments
Introduction

Chapter 1. Mario Barradas's Life in Music (Mario Barradas)
Chapter 2. Musical Reflections on Mario Barradas and Son Jarocho (Francisco González)
Chapter 3. Son Jarocho's Indigenous Expressivity across Geographies (Yolanda Broyles-González)
Chapter 4. Mario Barradas and Mexican Cinema (Rafael Figueroa Hernández)

Mario Barradas Discography (Rafael Figueroa Hernández)
About the Authors
Index
Related Titles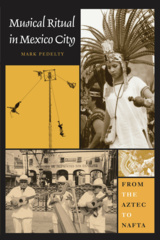 Musical Ritual in Mexico City
From the Aztec to NAFTA
By Mark Pedelty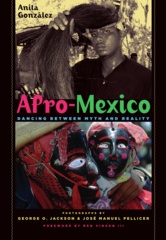 Afro-Mexico
Dancing between Myth and Reality
By Anita González By (photographer) George O. Jackson and José Manuel Pellicer Introduction by Ben Vinson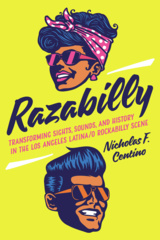 Razabilly
Transforming Sights, Sounds, and History in the Los Angeles Latina/o Rockabilly Scene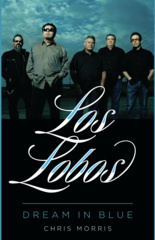 Los Lobos
Dream in Blue
By Chris Morris
‹
›
Find what you're looking for...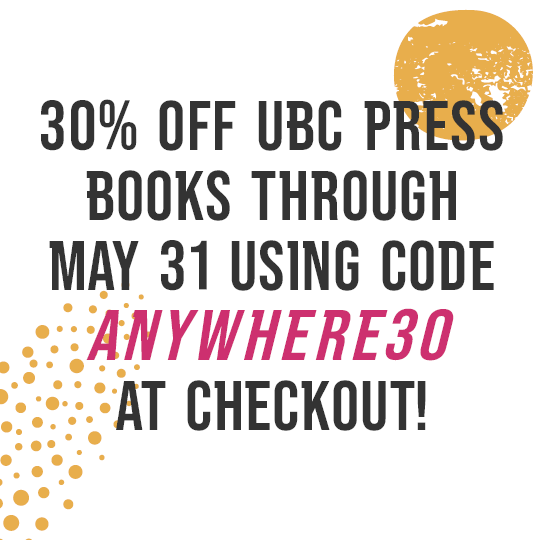 Stay Informed
Receive the latest UBC Press news, including events, catalogues, and announcements.
Publishers Represented
UBC Press is the Canadian agent for several international publishers. Visit our
Publishers Represented
page to learn more.