$22.95

Back Order
Ships in 4-8 weeks.
GO TO CART
Mawangdui Daoyin Shu
Qigong from the Mawangdui Silk Paintings
Jessica Kingsley Publishers
, Singing Dragon
Mawangdui Daoyin Shu presents a series of qigong forms based on those shown on the famous silk paintings excavated from the Mawangdui tombs of Changsha, Hunan Province. Discovered in the 1970s alongside a wealth of classical texts, they are among the oldest and best preserved silk works in China, and provide a fascinating insight into the early history of qigong.
Dating from the Han Dynasty, these easy-to-learn movements work with the flow of vital energy through the meridians and encourage connection between the external movements of the body and the internal activity of the mind. Through rising and squatting, extending and withdrawing the limbs, bending and stretching, the movements help maintain health and cultivate the spirit. The book provides step-by-step, fully-illustrated instruction on the Mawangdui Daoyin Shu, and includes a brief account of the origins of the movements, with additional learning tips for each movement, and information about the health benefits. An accompanying DVD features a video demonstrating the form and additional information on its history and origins, and a CD provides options for verbal instructions to lead the practitioner through the exercises, or music to accompany them.
This accessible and beautiful form will be of interest to experienced practitioners and beginners alike, and especially to those interested in the authentic connection with forms practised in ancient China.
The Chinese Health Qigong Association is dedicated to the popularization of and research into Health Qigong, and is a group member of the All-China Sports Federation. Its aim is to promote and carry forward the Chinese traditional culture of health promotion and facilitate the communication between Western and Eastern Cultures.
1. Origins and Development. 2. Characteristics. 3. Main Points. Section I. Health-Preservation Concepts. Section II. Hand Positions and Stances. Section III. Breath Control and Mental Concentration. 4. Movements. Section I. Names of Movements. Section II. Movements, Tips and Health Benefits. Initial Stance. Starting Stance. Movement 1. Drawing a Bow (Wan Gong). Movement 2. Stretching the Back (Yin Bei). Movement 3. Wild Duck Swimming (Fu Yu). Movement 4. Dragon Flying (Long Deng). Movement 5. Bird Spreading Its Wings (Niao Shen). Movement 6. Stretching the Abdomen (Yin Fu). Movement 7. Hawk Glaring (Chi Shi). Movement 8. Stretching the Waist (Yin Yao). Movement 9. Wild Goose Flying (Yan Fei). Movement 10. Crane Dancing (He Wu). Movement 11. Exhaling with Head Raised (Yang Hu). Movement 12. Body Bending (Zhe Yin). Ending Stance. Appendix. Acupuncture Points.
Find what you're looking for...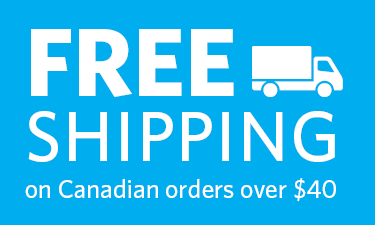 Publishers Represented
UBC Press is the Canadian agent for several international publishers. Visit our
Publishers Represented
page to learn more.