Meeting the Needs of Ethnic Minority Children - Including Refugee, Black and Mixed Parentage Children
A Handbook for Professionals
Jessica Kingsley Publishers
Experts from a variety of disciplines contribute to this substantially revised edition of this popular handbook - new chapters are included on identity work, refugee children, and the work of the Asian Project. The book also examines the central importance for professionals of the Lawrence Enquiry; the move to include more public services in the Race Relations Act; increased awareness of institutional racism; and the specific inclusion of ethnic minority children in health improvement programmes. Offering practical guidance based on sound research and practice, the book provides a focus on some of the most difficult and topical aspects of this field of work.
Reviews for the second edition'It is a great privilege to review this book, a brilliant and indeed much needed contribution to the literature on children in Britain. The work covers topics pertinent to a range of professions, it offers strategies for further developing our understanding and opportunities for improving our practice - in the new world of target setting, it enables us to work effectively... I have found this an inspiring book... The focus is sharp, knowledge sound and methods/strategies effective. Essential reading for all!'- Social Work Education'A great strength of the book lies in its provision of practical examples of work with children and young people, and vivid, illustrative case studies. The book's most admirable quality is its provision of suggestions for practice, the examples it offers for strategies to tackle racism in schools, and the vivid case examples it gives... An extremely useful book. All those working with children and young people will find it invaluable in helping them to meet the needs of ethnic minority children.'- Young Mind MagazineReviews for the first edition'This book should have wide appeal to almost anybody who works with children from ethnic minorities. Overall an excellent book strongly recommended for most libraries and essential reading for anyone significantly involved in cross-cultural work.'- Clinical Child Psychology and Psychiatry'I am sure that this is a book which will become required reading for many professionals who work daily with the rich variety of individuals who are collectively labelled `ethnic minorities'... should be available to all who work with people in a professional/caring capacity.'- Rapport
Dr Kedar Nath Dwivedi MBBS, MD, DPM, FRCPsych, is a Consultant in Child, Adolescent and Family Psychiatry at the Child and Family Consultation Service and Ken Stewart Family Centre, Northampton, and is also a Clinical Teacher in the Faculty of Medicine, University of Leicester.
Preface, Kedar Nath Dwivedi. Foreword, Professor Richard Williams, University of Glamorgan. 1. Introduction, Kedar Nath Dwivedi. 2. Culture and Personality, Kedar Nath Dwivedi. 3. Mental Health Needs of Ethnic Minority Children, Rajeev Banhatti, Northampton Child and Family Services, and Surya Bhate, The Tees and North East Yorkshire Trust. 4. Family Therapy and Ethnic Minorities, Annie Lau, North East London Mental Health Trust. 5. Children, Families and Therapists: Clinical considerations and ethnic minority cultures, Begum Maitra, Child and Family Consultation Centre, Hammersmith, and Ann Miller, Marlborough Family Service. 6. Can talking about culture be therapeutic? Tasneen Fateh, Nurum Islam, Farra Khan, Cecilia Ko, Marigold Lee, Rubia Malik, Marlborough Family Service, and Inga-Britt Krause, Tavistock and Portman Mental Health Trust. 7. What is a Positive Black Identity? Nick Banks, University of Nottingham. 8. The Emergence of Ethnicity: A tale of three cultures, John Burnham, Birmingham Children's Hospital (NHS) Trust, and Queenie Harris, Charles Burn Clinic, Birmingham. 9. Anti-racist Strategies for Educational Performance: Facilitating successful learning for all children, Gerry German, Communities Empowerment Network. 10. Mixed Race Children and Families, Nick Banks, University of Nottingham. 11. Adoption of Children from Minority Groups, Professor Harry Zeitlin, North Essex Child and Family Consultation Service. 12. Residential Care for Ethnic Minority Children, Harish Mehra, Birmingham Social Services. 13. Practical Approaches to Work with Refugee Children, Jeremy Woodcock, University of Bristol. 14. Community and Youth work with Asian Women and Girls, Radha Dwivedi, Northampton Child and Family Services. 15. A Conceptual Framework of Identity Formation in a Society of Multiple Cultures: Applying theory to practice, James Rodriquez, Family Research Consortium, Ana Marie Cauce, Department of Psychology, Seattle, and Linda Wilson, Casey Family Programs, Seattle. Bibliographic References. Index
Find what you're looking for...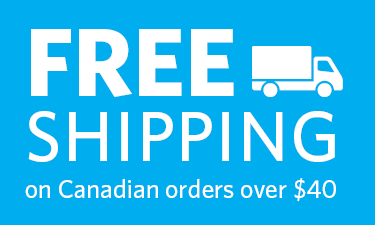 Publishers Represented
UBC Press is the Canadian agent for several international publishers. Visit our
Publishers Represented
page to learn more.