$53.95

Back Order
Ships in 4-8 weeks.
GO TO CART
Mental Health and Social Work
Jessica Kingsley Publishers
Examining the theory and practice of work with people with mental health problems, this volume considers the current state of policy and organisation and the changes that have taken place over the last decade in the field. The book charts the move away from separate, specialist services, and the resultant impact on service provision and concerns over dilution of expertise. Using research findings and case studies, the contributors discuss:
* the perception of clients by social work organisations
* the implementation of services
* the impact of community care arrangements
* the circumstances of clients who are `hidden' from social services
* the `mismatch' between clients' needs and provision offered
* the issues of empowerment and assessment of risk as well as with the more `public' factors of resources and confidence in models of care
* and the interaction between the various agencies involved with this client group.
This book is a fine addition to the Research Highlights in Social Work series, which has the aim of drawing together different aspects of the subject, highlighting relevant research and making connections with policy and practice. The chapters in this text from a range of contributors admirably meet these goals. Mental Health and Social Work consists of 12 chapters covering subjects such as community-based mental health services, ethnicity and mental health, depression in old age, maternal depression, service evaluation and service users' perceptions on social work services. As a Mental Health Officer and Senior Social Worker, I am most impressed by Myers chapter entitled Social Workers as Mental Health Officers: Different Hats, Different Roles? She teases out the overlapping organisational and practice issues which impact on the worker's role. The editors are to be congratulated for producing a book that reflects the current state with regard to policy and practice in social work services for people with mental health problems. I would strongly recommend it to social work practioners, managers and service planners.

– Rostrum
This is the latest (number 28) in the series Research Highlights In Social Work, which has provided as excellent source of material for practioners for a number of years. It builds on some of the ideas considered in an earlier volume in 1985 that looked at mental illness. The change in terminology is considered in the introduction. The editors also identify a number of other significant changes such as the growth in influence of the user movement. The main chapters are from a range of contribuitors, many of whom, reflecting the base of the series, are from Scotland. This is particularly relevant in terms of the chapters on the Mental Welfare Commission and on the role of mental health officers. These provide a refreshing change from the number of 'British' texts which tend to ignore the law outside England. I found the two chapters that consider the role of the mental health officer to be particularly informative and to be written a way that made for easy comparisons with the position of approved social workers in Nothern Ireland and England. All the chapters are well written and maintain the series' usual high standard of referencing. They look at community-based mental health services, ethnicity and mental health, depression in old age and service users' perspectives, among other topics. The book concludes with a comment from Jim Kiddle of the Scottish Users' Network. This text makes somes important recent research accessible and is highly recommended.

– Community Care
The exploration of the research issues in mental health social work, chapter five, is illuminating in its demonstration of how much more work needs to be done. The dilemma of role conflict is ably demonstrated in the discussion regarding the role of social worker as mental health officer. The conflict between being an advocate for the individual and guardian of public safety is one that is very tangible for many workers within the mental health and social care field. Fernando's chapter, seven, on ethnicity and mental health offers the most general focus of the issues explored. This is especially true in light of the current discussions surrounding the Stephen Lawrence case and institutional racism. An overview of studies relating to ethnicity and mental illness offers a useful introduction to many issues, as does a commentary on the ethnocentric nature of counselling and psychotherapy.

– Journal of Interprofessional Care
Marion Ulas is a lecturer in the Department of Social Work at the University of Edinburgh, specialising in mental health. Her recent research has focused on the operation of the Mental Health (Scotland) Act. Anne Connor is an independent consultant and researcher. She was a health service manager with Lothian Health Board, and has been a senior researcher in the Scottish Office.
1. Introduction and Overview, Anne Connor, independent consultant and Marion Ulas, University of Edinburgh. 2. Policy in to Practice: Creative Tension or Deadlock? 3. Community-Based Mental Health Services, Anne Connor. 4. Policy and Management of Social Work Services: The Mental Welfare Commission in the Context of Inspection, Christine E. McGregor, Alzheimer Scotland - Action on Dementia. 5. Research Issues in Mental Health Social Work, Marion Ulas. 6. Social Workers as Mental Health Officers: Different Hats, Different Roles? Fiona Myers, University of Edinburgh. 7. Ethnicity and Mental Health, Suman Fernando, The Tizard Centre. 8. Depression in Old Age, Maureen O'Neill, Age Concern Scotland. 9. Maternal Depression in Child and Family Care: The Design, Development and Use of an Instrument for Research and Practice, Michael Sheppard, University of Plymouth. 10. Evaluation of Social Work Services for People with Mental Health Problems, Allyson McCollam, Scottish Development Centre for Mental Health Services and Julia White, freelance research consultant. 11. Service Users' Perspectives on Social Work Activities for People Experiencing Mental Health Problems, Julia White and Allyson McCollam. 12. Afterword, Jim Kiddie, Royal Edinburgh Hospital.
Find what you're looking for...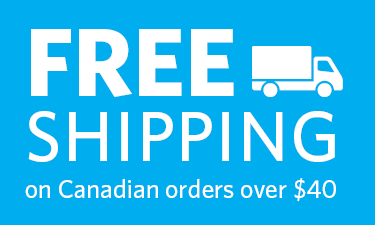 Publishers Represented
UBC Press is the Canadian agent for several international publishers. Visit our
Publishers Represented
page to learn more.