Mental Health, Service User Involvement and Recovery
Jessica Kingsley Publishers
As the momentum for personalisation and recovery approaches grows, service users are increasingly participating as partners in all aspects of health and social care delivery, policy-making and professional training. This book provides an overview of service user involvement in mental health, its origins and current practice and policy.Written cooperatively by service users and academics, this book conveys a vital connection between recovery and involvement, offering a framework of values and helpful strategies to promote meaningful user participation. By sharing their personal narratives and contributing their views, service user authors demonstrate how taking control of their own care facilitates a swifter and more satisfying recovery. The book further acknowledges the bilateral value of user involvement in the development of mental health services, student learning, collaborative research and challenging social stigma, providing examples and critical appraisal of how this is currently being implemented.With a strong, positive emphasis on the benefits to all stakeholders, Service User Involvement and Recovery in Mental Health offers guidelines for good practice that will be relevant to health and social care practitioners, service users, students, researchers and educators.
'Jenny Weinstein has conscientiously assembled individual and collective consumer ideas about personal recovery and how to deploy them for culture change in mental health delivery systems. It is enlightening and instructive. Chapter authors describe universals of social stigma, as well as more specific problems with practitioner behaviour. A sense of transcendence is eloquently described, and sometimes movingly so, as the authors relate their odysseys. First-person accounts transfigure info illustrations of how fostering systems change can also advance personal recovery. Repeatedly, the role of educator of professionals emerges in this regard. For instance, there is an excellent chapter that describes student workshops based on common "Practice Dilemmas." They are facilitated by a team of consumers and address a pedagogical need to be challenging yet supportive and nonjudgmental in professional re-education... Regardless, this fast-reading book is valuable to understand how personal experiences affect recovery and advocacy. As grounding to educate a new generation of practitioners, I recommend it to trainees and faculty. For the rest of us, clinicians and administrators alike, it is part of the wake-up call.' Psychiatric Services, A Journal of the American Psychiatric Association `This book is essential reading for anyone who wants to understand some of the benefits, complexities and est ways to facilitate service user involvement. Covering involvement in advocacy, education, planning services, anti-discrimination campaigns, research and caring for ourselves, it gives examples of successful projects where service users have been involved.`- mental health today`Written by service users and academics, this book provides A-Z information lon service user involvement and recovery...This book has far-reaching implications for every stakeholder involved in using, providing, researching and/or teaching mental health care.`- Professional Social Work, Dr Joan Rapaport, Research Fellow, King' s College LondonThis interesting and challenging book requires practitioners to reflect on their own actions and the systems within which they operate. The focus of the book on considering service user roles in recovery and service development is useful and approached in an innovative manner. I found the chapters written by service users to have a significant impact, and will certainly be recommending this book to my students. The insight into one service users experiences of acute mental distress and hospital admission, and how they engaged within and led their own recovery process, is illuminating reading.- Gill Ince, Senior Lecturer in Mental Health Social Work, Northumbria Universitya timely and valuable addition to the growing literature on user involvement in mental health services in the UKthis book should be welcomed by all who work in and contribute to the rapidly changing mental health services and education today.- Mike Wrigley, Senior Lecturer in Mental Health, University of the West of England'This book offers an exciting alternative to the traditional medical model of care and has the potential to transform it. I was particularly inspired by the chapter involving users and carers in the classroom and will introduce them in teaching communication skills with small groups.'- Paddy Healy, Bachelor of Nursing and Midwifery Programme Manager'Involvement, personalisation and recovery have become policy buzzwords of our age. If you want serious help to negotiate them, to know what they can really mean, then read this book. It is a truly collaborative enterprise, bringing together service user and practitioner voices, knowledge and experience, to help people take back control of their lives as mental health service users/survivors and regain their place in the world. This book is not only a valuable sign of the desire, growing among service users and services, to move to more person-centred approaches to support. It is also a handbook to help achieve this, offering practical, down to earth as well as philosophical and value-based insights and understanding for all committed to this goal.'- Peter Beresford OBE, Professor of Social Policy, Brunel University and Chair of Shaping Our Lives
Jenny Weinstein is now an education and development consultant in health and social care following four years as Principal Lecturer in the Mental Health Department at London South Bank University. Jenny was previously Assistant Director Quality and Performance at Jewish Care and Project Manager at the Central Council for Education and Training in Social Work. She co-edited Collaboration in Social Work Practice with Colin Whittington and Tony Leiba, and Innovative Education and Training for Care Professionals: A Provider's Guide with Rachel Pierce, both also published by Jessica Kingsley Publishers.
Introduction. Jenny Weinstein, London South Bank University. 1. Introduction to Mental Health Service User Involvement. Dr Philip Kemp, London South Bank University. 2. The Ethos of Involvement as the Route to Recovery. Julie Gosling, Advocacy in Action. 3. Building a Compelling Future. Humphrey Greaves, mental health service user and consultant. 4 Circle of One: Experiences and Observations of a BME Service User and Consultant. Humphrey Greaves. 5. Becoming an Expert by Experience. Aloyse Raptopoulos, mental health service user and consultant 6. The Road to Recovery. Aloyse Raptopoulos. 7. User Involvement in their Own Treatment and Care. Jenny Weinstein with service user colleagues. 8. User Involvement in Challenging Stigma and Discrimination in Mental Health. Jenny Weinstein with users from the Jewish Care Education Project. 9. User Involvement in Planning and Developing Services. Jenny Weinstein with Southwark MIND Council members. 10. User Involvement in Research. Professor Tony Leiba, North East London Mental Health Trust and London South Bank University. 11. The Creative Involvement of Service Users in the Classroom. Dr Philip Kemp. 12. Meeting the Challenge of Working with Young Care Leavers in Delivering Social Work Training. Tom Wilks, London South Bank University, and Liz Green, Goldsmiths College, University of London. 13. Conclusion: The Way forward for Service User Involvement and Recovery. Jenny Weinstein. The Contributors. Subject Index. Author Index
Find what you're looking for...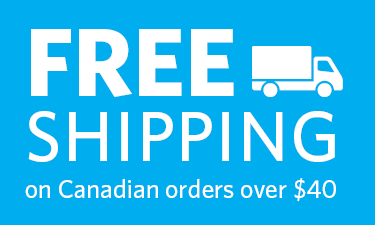 Publishers Represented
UBC Press is the Canadian agent for several international publishers. Visit our
Publishers Represented
page to learn more.