Methodologies for Effectively Assessing Complementary and Alternative Medicine (CAM)
Research Tools and Techniques
Jessica Kingsley Publishers
, Singing Dragon
Finding the right criteria to use when judging Complementary and Alternative Medicine (CAM) is essential if it is to stand up to criticism from those concerned about the importance of evidence-based medicine. This edited volume highlights how CAM requires different research tools and techniques from conventional medicine, and examines effective methodologies for accurately assessing CAM.
Addressing a problem which is often cited as the reason for a failure to appreciate the potential in CAM approaches to patient care, experts from a wide array of CAM modalities suggest the most effective research methodology for each particular therapy and illustrate how a lack of adherence to that methodology produces a less effective assessment. Disciplines covered include Traditional Chinese Medicine, homeopathy, herbal medicine, craniosacral therapy, qigong and yoga.
Providing direction in research and the best criteria to appropriately assess each discipline, this book highlights and responds to the issues underlying research in CAM. It will be of interest to anyone involved in CAM research, in addition to CAM practitioners and students, western medical practitioners looking to include CAM in their treatments, and anyone studying research design and methodology.
Mark Langweiler, BA DC DAAPM, is Senior Lecturer at the Welsh Institute of Chiropractic, University of South Wales. He was editor-in-chief for Medical Paradigms and is currently a project reviewer for the National Research Foundation of Korea. Mark has extensive practical knowledge of the application of a wide variety of CAMs in medical practice in the use of integrated care and CAM. He has practiced Tai Chi Chuan for 25 years and is currently developing research in this area. He is based in Cardiff, UK.
Peter McCarthy, BSc PhD, is Professor at the Welsh Institute of Chiropractic, University of South Wales. A neurophysiologist by training and with over 20 years' experience as a chiropractic researcher and educator, he reviews for a number of CAM journals and is currently an editor for Chiropractic and Manual Therapies. He was previously the editor of the European Journal of Herbal Medicine, Clinical Chiropractic and European Journal of Chiropractic. Peter is also a herbalist, and has published research articles on yoga and acupuncture. He is based in Cardiff, UK.
Foreword by Kenneth A. Leight, PhD. Preface. 1. Blind Men and Elephants: Attempting to Capture CAM in an Enlightenment Box. Paul Kadetz, DPhil, MPH, MSN, MSOM, MSc, APRN-BC, Lac, University of the West Indies-St. Augustine and China Centre for Health and Humanity, University College London. 2. At the Boundaries of Integrated General Practice. Peter Herbert, MD, London Medical Clinic. 3. Pillars of Proof: Safety, Efficacy, Quality and the Construction of TM/CAM Policy Decisions. Paul Kadetz. 4. Issues in Spirituality Research in the Biomedical Context. Landis M. F. Vance, PhD, formerly Adjunct Faculty, Department of Psychiatry and Behavioral Medicine, George Washington University School of Medicine and Health Sciences. 5. Using Psychosocial Models and Methods to Evaluate Complementary Medicine. Philip Harris, Principal Lecturer, Cardiff Metropolitan University, and Katie Thirlaway, Deputy Dean, Cardiff School of Sport, Cardiff Metropolitan University. 6. Health Psychology and Interpretative Phenomenological Analysis. Megan A. Arroll, Ph.D., FHEA, CPsychol, CSci, AFBPsS, Simply Research Ltd. 7. Traditional Chinese Medicine: Challenges for Research. Fan Qu, Associate Professor, Women's Hospital/School of Medicine, Zhejiang University, China, and Nicola Robinson, Professor of Traditional Chinese Medicine and Integrated Health, London South Bank University. 8. Researching Chinese Herbal Medicine. Andrew Flower, University of Southampton. 9. Clinical Research Evidence in Homeopathy. Robert T. Mathie, PhD, Research Development Adviser, British Homeopathic Association. 10. Medicinal Plants: from Laboratory to Clinical Trial. Conti Sefora, Vexler Akiva, Edry-Botzer Liat and Lev-Ari Shahar, Laboratory of Herbal Medicine and Cancer Research, Institute of Oncology, Tel-Aviv Sourasky Medical Center, affiliated to the Sackler Faculty of Medicine, Tel-Aviv University, Tel-Aviv, Israel. 11. Research into the Clinical Linkage between Visceral Dysfunction and Somatic Symptomology. Peter W. McCarthy, BSc, PhD, Welsh Institute of Chiropractic, University of South Wales, UK. 12. Manual Medicine: Past and Future. Mark J. Langweiler, BA, DC, DAAPM, Welsh Institute of Chiropractic, University of South Wales, UK. 13. Craniosacral Therapy. Mariann Sisco, PT, CST-D, Upledger Institute. 14. Assessing Ayurveda, Mapping the Woods or Counting the Trees: Need and Approach, Narendra S. Bhatt, M.D.(Ayu), B.Sc., private clinical practice, Mumbai. 15. Methodological Challenges and Research Design in Research Studies of Qigong Therapy. Kevin W. Chen, University of Maryland School of Medicine. 16. Research Methodology for Tai Chi Chuan. B. Roberts, University of Florida, USA, R.Song, Chungnam National University, Korea, S. Ahn, Chungnam National University, Korea, and P. Lam, Tai Chi for Health Institute, Australia. 17. Yoga - A Review of the Research. Alison Trewhela, teaching member, The Iyengar Yoga Association (UK) and IYAUK.
Find what you're looking for...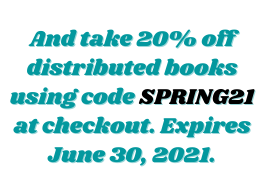 Publishers Represented
UBC Press is the Canadian agent for several international publishers. Visit our
Publishers Represented
page to learn more.