Métis Politics and Governance in Canada
At a time when the Métis are becoming increasingly visible on Canada's political scene, Métis Politics and Governance in Canada offers a novel and practical guide to understand who the Métis are, how they govern themselves, and the challenges they face on the path to self-government.
The Métis have always been a political people. With the culmination of the North-West Resistance in 1885 and the hanging of their spiritual and political leader, Louis Riel, the Métis continued to take political action to give life to Riel's vision of a self-governing Métis Nation in Canada.
Drawing on interviews with elders, leaders, and community members, Kelly Saunders and Janique Dubois reveal how the Métis have adapted their governance structures in accordance with their way of life as a distinct, rights-bearing Indigenous people. They look to the Métis language – Michif – to identify Métis principles of governance that emerged during the fur trade and that continue to shape Métis governance structures. Both then and now, the Métis continue to negotiate their place alongside federal and provincial partners in Confederation.
As Canada engages in nation-to-nation relationships to advance reconciliation, this book provides timely insight into the Métis Nation's ongoing struggle to remain a free and self-governing Indigenous people.
This book will appeal to anyone interested in the Métis Nation and Indigenous self-government, including scholars in Political Science, Indigenous Studies, and Public Policy as well as government officials and the general public.
Unlike other academic works that simply look at the Métis Nation's self-government as frozen in time and tied to 1869/70 or 1885, this book compellingly tells the 'rest of the story' up to the present day. Uniquely, it also looks to the Métis Nation's own language – Michif – to identify and understand key principles of Métis governance that continue to today. This book is essential reading for those who want to better understand the current state of Métis Nation self-government in Canada.
Métis Politics and Governance in Canada explores an aspect of Métis existence in Canada that has been neglected for far too long: the workings of contemporary Métis political organizations at the provincial and national levels. It is a must-read for anyone interested in Métis political organizing, leadership, representation, and the values inherent in Métis political activity.
Kelly Saunders is an associate professor in the Department of Political Science at Brandon University. Her research on Métis politics, the symbolism of Louis Riel, and Métis self-government has been published in the Canadian Journal of Native Studies, the Canadian Journal of Political Science, and Canadian Public Administration.
Janique Dubois is an assistant professor in the School of Political Studies at the University of Ottawa. Her research on federalism, political activism, and constitution building has been published in domestic and international journals, including Nations and Nationalism and the Canadian Journal of Political Science.
Foreword by Clément Chartier
Foreword by Jason Madden
Introduction
1 La Noovel Naasyoon / Métis Political Organization in Historical Perspective
2 Lii Valeur di Goovarnimaan di Michif / Principles of Métis Governance
3 Lii Goovarnimaan di Michif / Métis Governments
4 Kiihtwaam Ooshtaahk lii Goovarnimaan di Michif / (Re)building a Métis Civil Service
5 Lii Faam di Naasyoon di Michif / Mothers of the Métis Nation
6 Li Shmayn ishi Tipaymishoohk / The Road to Métis Self-Government
Conclusion: Lii Drway di Naasyoon di Michif Ka Paashpiiwahk / The Ongoing Struggle for Métis Rights
Notes; References; Index
Related Titles
Truth and Conviction
Donald Marshall Jr. and the Mi'kmaw Quest for Justice
"Métis"
Race, Recognition, and the Struggle for Indigenous Peoplehood
Assembling Unity
Indigenous Politics, Gender, and the Union of BC Indian Chiefs
By Law or In Justice
The Indian Specific Claims Commission and the Struggle for Indigenous Justice
By Jane Dickson
Bois-Brûlés
The Untold Story of the Métis of Western Québec
By Michel Bouchard, Sébastien Malette, and Guillaume Marcotte
A People and a Nation
New Directions in Contemporary Métis Studies
Edited by Jennifer Adese and Chris Andersen
Bead by Bead
Constitutional Rights and Métis Community
By Yvonne Boyer and Larry Chartrand; Foreword by Tony Belcourt
Métis Rising
Living Our Present Through the Power of Our Past
By Yvonne Boyer and Larry Chartrand
‹
›
Find what you're looking for...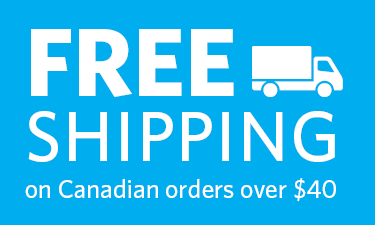 Stay Informed
Receive the latest UBC Press news, including events, catalogues, and announcements.
Publishers Represented
UBC Press is the Canadian agent for several international publishers. Visit our
Publishers Represented
page to learn more.