Microanalysis in Music Therapy
Methods, Techniques and Applications for Clinicians, Researchers, Educators and Students
Jessica Kingsley Publishers
In the context of music therapy, microanalysis is the detailed analysis of that short period of time during a music therapy session during which some kind of significant change takes place. These moments are crucial to the therapeutic process, and there is increasing interest amongst music therapists in understanding how they come about and whether there are ways of initiating them.The contributors to this groundbreaking book look at methods of micro process analyses used in a variety of music therapy contexts, both clinical and research-based. They outline their methods, which include using video and audio materials, interviewing, and monitoring the client's heart rate, and also give examples of the practical application of microanalysis from their clinical experience, including work with clients who have psychiatric illness, autism and other conditions.Microanalyses in Music Therapy provides a wealth of important theoretical and practical information for music therapy clinicians, educators and students.
'There is clarity from each author's contribution that inspires the reader not only to want to look further but also to use and adapt their individual thinking in practice. Wosch and Wigram have provided us with a clear and useful text that will be invaluable for practising music therapists, researchers, educators and students.'- British Journal of Music Therapy'Microanalysis in Music Therapy provides ample evidence of the science and technology behind music therapy, and helps to bust the myth that music therapy means having a sing-along with your patients. Microanalysis in this context refers to the detailed analysis of events in music therapy sessions using verbal, musical and/or video data that can then be used to explore and document significant changes that occur in the process of therapy. Each chapter introduces a model or technique for studying one or more processes in music therapy and a context for its application. The applications range widely from developmental disorders, brain injuries and mental health in children and adults, to tools for assessment and education of trainee music therapists. The book is directed at practising music therapists, researchers, educators and students however, I think school music teachers, researchers and health professionals from a range of disciplines will find much of interest here as well.'- Drug and Alcohol Review
Thomas Wosch is Professor of Music Therapy in Social Work at the University of Applied Sciences of Wurzburg and Schweinfurt, Germany. Until 2007 he was Lecturer in Music Therapy in the Department of Social Services and Public Health at the University of Applied Sciences in Magdeburg, Germany. Tony Wigram was Professor and Head of PhD Studies in Music Therapy at the University of Aalborg, Denmark, Honorary Research Fellow in the Faculty of Music at the University of Melbourne, Australia, and Reader in Music Therapy at Anglia Ruskin University, Cambridge, UK. He was Associate Editor of the Nordic Journal of Music Therapy, and a former President of both the European Music Therapy Confederation and the World Federation of Music Therapy. He was also Head Music Therapist at the Harper Children's Service in Hertfordshire, UK, and Research Advisor to Hertfordshire Partnership NHS Trust.
Foreword by Barbara L. Wheeler. 1. Microanalysis in Music Therapy: Introduction and Theoretical Basis. Thomas Wosch, University of Applied Sciences, Wuerzburg and Schweinfurt, Germany and Tony Wigram, Aalborg University, Demark. Part One: Video Microanalyses. 2. An Ethnographic Descriptive Approach to Video Microanalysis. Ulla Holck, Aalborg University, Denmark.3. Microanalysis of Preverbal Communication in Music Therapy. Christine Plahl, University of Applied Sciences, Munich, Germany. 4. Microanalysis on Selected Video Clips with Focus on Communicative Response in Music Therapy. Hanne Mette Ridder, Aalborg University, Denmark. 5. Microanalysis of Interaction in Music Therapy (MIMT) with Children with Developmental Disorders. Julia Scholtz, Universitatsklinik, Dresden, Germany, Melanie Voigt, Kinderzentrum Munchen, Germany and ThomasWosch. 6. The "AQR-instrument" (Assessment of the Quality of Relationship) - An Observation Instrument to Assess the Quality of a Relationship. Karin Schumacher, University of Arts, Berlin, Germany and Claudine Calvet, University of Arts, Berlin, Germany. 7. The Use of Improvisation Assessment Profiles (IAPs) and RepGrid in Microanalysis of Clinical Music Improvisation. Brian Abrams, ImmaculataUniversity, US. Part Two: Music Microanalyses. 8. Using Voice Analysis Software to Analyse the Sung and Spoken Voice. Felicity Baker, University of Queensland, Australia. 9. Analysis of Notated Music Examples Selected from Improvisations of Psychotic Patients. Jos De Backer, College of Art and Science, Leuven, Belgium and TonyWigram. 10. Music Therapy Toolbox (MTTB) - An Improvisation Analysis Tool for Clinicians and Researchers. Jaakko Erkkila, University of Jyvaskyla, Finland. 11. A Structural Model of Music Analysis. Denise Grocke, University of Melbourne, Australia. 12. Microanalysis of Emotional Experience and Interaction in Single Sequences of Active Improvisatory Music Therapy. Ute A.A. Inselmann, University of Wuzburg, Germany. 13. The Music Interaction Rating Scale (Schizophrenia) (MIR(S)) Microanalysis of Co-improvisation in Music Therapy with Adults Suffering from Chronic Schizophrenia. Mercedes Pavlicevic, Nordoff-Robbins Music Therapy Centre, UK. 14. The Use of Micro-musical Analysis and Conversation Analysis of Improvisation: `The Invisible Handshake' - Free Musical Improvisation as Conversation. Julie Sutton, Centre for Psychotherapy, Belfast, Northern Ireland. 15. A Phenomenologically Inspired Approach to Microanalyses of Improvisation in Music Therapy. Gro Trondalen, Norwegian Academy of Music, Oslo, Norway. 16. Event-based Analysis of Improvisations Using the Improvisation Assessment Profiles (IAPs). TonyWigram. 17. Measurement of Emotional Transitions in Clinical Improvisations with EQ 26.5. ThomasWosch. 18. Microanalysis of Processes of Interactions in Clinical Improvisation with IAP-Autonomy. ThomasWosch. 19. Steps in Researching the Music in Therapy. Lars Ole Bonde, Aalborg University, Denmark. Part Three: Text Microanalyses. 20. Understanding Music Therapy Experiences Through Interviewing: A Phenomenological Microanalysis. Katrina McFerran, University of Melbourne, Australia and Denise Grocke. 21. Text Analysis Method for Micro Processes (TAMP) of Single Music Therapy Sessions. Kerstin Ortlieb, University of Applied Science, Magdeburg and Stendal, Germany, Maria Sembdner,Otto-von-Guericke University, Magdeburg, Germany, ThomasWosch and Jorg Frommer, Otto-von-Guericke University, Magdeburg, Germany. 22. Microanalysis in Music Therapy: A Comparison of Different Models and Methods and their Application in Clinical Practice, Research and Teaching Music Therapy. TonyWigram and ThomasWosch. List of Contributors. Subject Index. Author Index.
Find what you're looking for...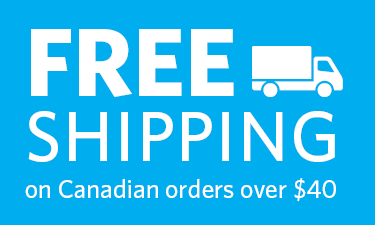 Stay Informed
Receive the latest UBC Press news, including events, catalogues, and announcements.
Publishers Represented
UBC Press is the Canadian agent for several international publishers. Visit our
Publishers Represented
page to learn more.