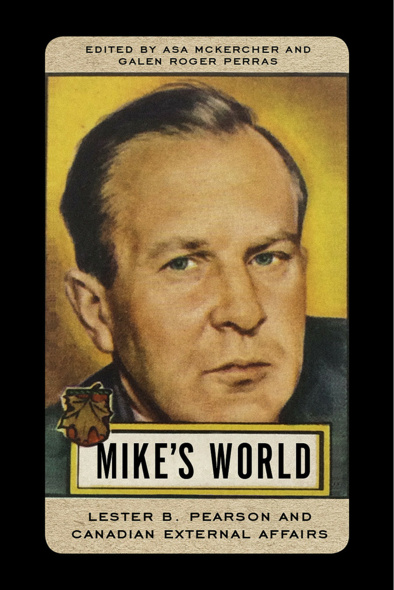 Mike's World
Lester B. Pearson and Canadian External Affairs
Although fifty years have passed since Lester Pearson stepped down as prime minister, he still influences debates about Canada's role in the world. Known as "Mike" to his friends, he has been credited with charting a "Pearsonian" course in which Canada took on a global role as a helpful fixer seeking to mediate disputes and promote international cooperation, a development that led to him winning a Nobel Prize. It is therefore surprising that this much vaunted reputation is increasingly subject to criticism.
Mike's World explores the myths surrounding Pearsonianism to explain why he remains such a touchstone for understanding Canadian foreign policy. In it, leading and emerging scholars dig deeply into Pearson's diplomatic and political career, especially during the 1960s and his time as prime minister. Topics range from peacekeeping and Arctic sovereignty to environmental diplomacy and human rights policy. Chapters also explore Canada's relations with South Asia, the Middle East, Europe, and the Americas. They show that competing forces of idealism and pragmatism were key drivers of Pearsonian foreign policy, and how global events often influenced politics and society within Canada itself.
Situating Pearson within his times and as a lens through which to analyze Canadians' views of global affairs, this nuanced collection wrestles with the contradictions of Pearson and Pearsonianism and, ultimately, with the resulting myths surrounding Canada's role in the world.
This book will be of interest to students and scholars of Canadian history, political science, and international relations. Accessibly written, it will appeal also to a more general audience.
The essay format, where the authors are able to drill down deeply into many specific areas, helps illustrate many elements of Mr Pearson's career which are likely unknown to even the most expert reader.
Had Pearson left politics after his disastrous defeat in 1958, would Canada have had national medicare, the maple leaf flag, official bilingualism, the Canada Pension Plan, racially unrestricted immigration, the unification of the armed forces, and, not least, Pierre Trudeau? Mike's World traces how deeply his imprint remains. For critics and admirers, for better and for worse, Mike Pearson remade Canada.
Asa McKercher is an assistant professor of history at the Royal Military College of Canada. His writing has appeared in a variety of journals including Diplomatic History, International History Review, and Canadian Historical Review. He is also the author of Camelot and Canada: Canadian-American Relations in the Kennedy Era.
Galen Roger Perras is an associate professor of history at the University of Ottawa. His books include Stepping Stones to Nowhere: The Aleutian Islands, Alaska, and American Military Strategy, 1867-1945 and Franklin Roosevelt and the Origins of the Canadian-American Security Alliance, 1933-1945: Necessary but Not Necessary Enough.
Foreword / John English
Introduction: Lester Pearson and Canadian External Affairs / Asa McKercher and Galen Roger Perras
Part 1: The Pearsonian World
1 Pearson and Pearsonianism / Robert Bothwell
2 Pragmatic Peacekeeping: The Pearson Years / Michael K. Carroll
3 Pearson and the United Nations: Tracking the Stoicism of a Frustrated Idealist / Adam Chapnick
4 C'est la Guerre: The Diplomacy of Mike Pearson and Paul Martin / Greg Donaghy
5 Lester Pearson and the Substance of the Sixties / Stephen Azzi
Part 2: Pearson the Pragmatist
6 Lester Pearson, Human Rights, and the United Nations / Jennifer Tunnicliffe
7 Lester Pearson and Arctic Sovereignty: A Case of Un-Pearsonian Diplomacy / Peter Kikkert, Adam Lajeunesse, and P. Whitney Lackenbauer
8 Not So Nobel: Arab Perceptions of Lester Pearson and Canada / Maurice Jr. M. Labelle
9 Friendly Noises but Distant Neighbours: Pearson, Latin America, and the Caribbean / John Dirks
10 A Long Goodbye: Pearson and Britain / Lara Silver
Part 3: Pearson the Idealist
11 A Cold Warrior? Pearson and the Soviet Bloc / Timothy Andrews Sayle
12 Commonwealth Conundrums: Canada and South Asia during the Pearson Era / Ryan Touhey
13 Pearson's Promises and the NATO Nuclear Dilemma / Isabel Campbell
14 Pearson, France, and Quebec's International Personality / Brendan Kelly
15 Pearson and Environmental Diplomacy / Norman Hillmer, Daniel Macfarlane, and Michael W. Manulak
Publications by Lester B. Pearson; Index
Find what you're looking for...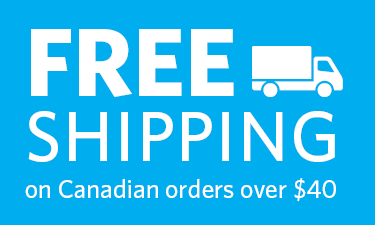 Stay Informed
Receive the latest UBC Press news, including events, catalogues, and announcements.
Publishers Represented
UBC Press is the Canadian agent for several international publishers. Visit our
Publishers Represented
page to learn more.