Mindful Co-Working
Be Confident, Happy and Productive in Your Working Relationships
Jessica Kingsley Publishers
Transform and enhance your working relationships through mindful co-working.
Are you making the most of your co-working relationships?
Most of us work with others and spend as much time with colleagues as we do with our families - so it's important our working relationships run smoothly. By helping workers become more attuned to their colleagues, mindful co-working removes the pressure and stress of competition from working relationships to make them both more enjoyable and more effective. Author Clark Baim shares the secrets he has learned with co-workers and co-trainers during more than 2,000 training workshops. He also includes practical exercises and useful tools to help you perfect the art, whatever field you work in.
This indispensable guide to co-working is required reading for anyone who wants to work confidently with colleagues - and enjoy it!
Clark Baim's well-written and easily accessible book on mindful co-working is very timely indeed: with more people working harder and longer than ever before and in today's climate of job insecurity, "working together" is fundamental for business success. This highly readable and practical book is a must-read for anybody wanting to enhance their working relationships.

– Cary L. Cooper, CBE, Distinguished Professor of Organizational Psychology and Health at Lancaster University Management School
Clark Baim is a Fellow of the Berry Street Childhood Institute, in recognition of his excellence, integrity and leadership. Personally, I think of Clark as a Jedi Knight! After years of training, he continues to seek truth in himself and others, always establishing and working within respectful, compassionate and diplomatic relationships. Thank you Clark for sharing some of your wisdom in this book.

– Pam Miranda, Berry Street Childhood Institute, Melbourne Australia
Clark Baim's wonderful offering brings the skills of mindfulness into our everyday (potentially) productive relationships. Cultivating Baim's five clearly defined principles of mindful co-working, does not require us to do some special or exotic practice; rather, we are simply asked to do what we do with our full attention -- together. Within that focus, we can co-create a space of working and achieving together that is not only fulfilling for each of us, but also rewarding for all.

– Donald McCown, PhD, Assistant Professor of Integrative Health, West Chester University of Pennsylvania, USA and author of The Ethical Space of Mindfulness in Clinical Practice, and Teaching Mindfulness: A Practical Guide for Clinicians and Educators
Mindful Co-working addresses a crucial but under-recognised dimension of professional practice in an informative, accessible format, making it an indispensable resource for managers and practitioners committed to enhancing the effectiveness of professional interventions.

– Professor Gillian Ruch, School of Education and Social Work, University of Sussex
Clark Baim has 25 years of experience working internationally as a trainer, group leader, supervisor and consultant working with organizational change. He is a registered psychotherapist and senior trainer with the British Psychodrama Association, and he is Co-Director of Change Point Ltd., which offers staff training in a wide variety of organizations. He is also Co-Director of the Birmingham Institute for Psychodrama. Clark has published extensively on supervision, groupwork methods, psychotherapy, attachment theory, applied theatre and offender treatment.
Acknowledgments. Introduction. 1. The Five Principles of Mindful Co-working. 2. The Ten Key Skills of Mindful Co-working. 3. Establishing Common Ground between Co-workers: Getting it Right from the Start. 4. Planning Together. 5. De-briefing. 6. Supervision for Co-workers. 7. Ouch! Pitfalls to Avoid and Handy Hints for When Things Go Wrong. Afterword. Appendices. I. Features of Mindful Communication between Adults. II. Scenarios for Discussion and Training. Index. References. About the Author. Contact the Author.
Find what you're looking for...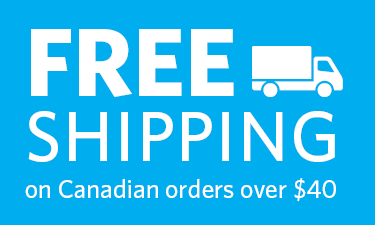 Publishers Represented
UBC Press is the Canadian agent for several international publishers. Visit our
Publishers Represented
page to learn more.