Mindfulness and the Arts Therapies
Theory and Practice
Jessica Kingsley Publishers
This ground-breaking book explores the theoretical, clinical and training application of integrating mindfulness with all of the arts therapies, and includes cutting-edge contributions from neuroscience. Written by pioneers and leaders in the arts therapies and psychology fields, the book includes 6 sections that examine mindfulness and the arts therapies from different perspectives: 1) the history and roots of mindfulness in relation to spirituality, psychotherapy and the arts therapies; 2) the role of the expressive arts in cultivating mindful awareness; 3) innovative approaches that add mindfulness to the arts therapies; 4) arts therapies approaches that are inherently mindfulness-based; 5) mindfulness in the training and education of arts therapists; and 6) the neuroscience underlying mindfulness and the arts therapies.  
Contributors describe their pioneering work with diverse applications: people with cancer, trauma, chronic pain, substance abuse, severe mental illness, clients in private practice, adolescents at camp, training dance and art therapists, and more. This rich resource will inspire and rejuvenate all clinicians and educators.
"Although I sincerely believed that I was a pretty thoughtful art therapist, this book has enabled me to realize that I have not been sufficiently mindful of mindfulness— at least not in the deepest sense of the word. As a painter I often experience an altered state of consciousness in the process of creating, something I value tremendously, but have not named. My psychoanalytic training allowed me to strive for 'evenly hovering attention,' trying to attune my entire self toward the other. Yet now, Laury Rappaport's marvelous collection of writings by expressive arts therapists who have experienced genuine mindfulness—and who know how to name and to promote such states—has opened my spirit to an even more profound way of being-in-the-world as

a helper. There is no question that this book is both timely and timeless, as are the arts themselves, and the practice of mindfulness in all of its forms."

– Judith A. Rubin, Ph.D., ATR-BC, HLM, Department of Psychiatry, University of Pittsburgh, Pittsburgh Psychoanalytic Center, Author of Approaches to Art Therapy and The Art of Art Therapy
"Psychotherapists will find here a rich, practical guide for illuminating how mindfulness can be applied to a variety of art therapies. Rappaport has brilliantly assembled leading pioneers in their respective fields to clearly show how mindfulness offers a basis for healing, growth, and transformation. Her own chapters are notable for offering a clear, compelling integration of Gendlin's Focusing—a very specific kind of mindfulness practice —with the expressive arts. I highly recommend this refreshing and insightful resource." – John Amodeo, Ph.D., author of Dancing with Fire: A Mindful Way to Loving Relationships
"Mindfulness and the arts can play an important role in psychospiritual growth and the evolution of human consciousness. Is the complex consciousness that we call 'mind' and brain the same or different? If you are interested in this question, Drs. Jared D. Kass and Sidney M. Trantham provide a clear and comprehensive roadmap to your evolving understanding in their ambitious chapter in Mindfulness and the Arts Therapies.

The authors decipher the most current research in brain science— the autonomic nervous system, polyvagal theory and the stress response, human brain evolution, hemispheric lateralization, attachment theory, pleasure and pain, trauma and PTSD, addiction, self-awareness, empathy, memory, and emotion. They carefully link their discussion of these topics, fostering greater appreciation of the neuroanatomy and physiology of internal composure, resilience, and maturity —in contrast to that of aggression, violence, and destructive coping. Kass and Trantham's chapter, toward the end of this impressive volume, provides an integrative understanding for clinicians, researchers, and anyone interested in mindfulness, meditation, the arts, and the brain."

– Lawrence Peltz, MD., Author of The Mindful Path to Addiction Recovery: A Practical Guide to Regaining Control Over Your Life
"Finally there is a book that brings together leaders in the field of arts-based therapy, to impart their knowledge of mindfulness-based practice. This innovative and comprehensive book demonstrates the effective use of a 2,500-year practice within the framework of expressive arts for health and well-being. Mindfulness has been utilized in the lexicon through other names such as 'presence' or 'attunement' or 'flow' or 'witnessing' but here, through historical background, theory and current day mindfulness-practices, the authors gathered take contemporary psychological inquiry to a new wave of application and understanding. I am sure this book will have a great impact and be utilized in the training of practitioners for many years to come." – Mitchell Kossak, Ph.D., Associate Professor, Expressive Therapies, Lesley University, Executive Co-Chair, International Expressive Arts Therapy Association
"Applications of mindfulness and meditation are demonstrating their effectiveness with stress reduction, self-regulation, trauma recovery, and overall quality of life. Likewise, the expressive arts therapies are increasingly embraced as methods of transformation that enhance health and well-being. This impressive book is a timely and seminal contribution to both the current literature on mindfulness and the arts therapies. It incorporates everything helping professionals and students need to know, including the foundations of mindfulness and arts therapies, neurobiology and somatic perspectives, and pragmatic, integrative approaches to applying methods to a variety of populations and settings.

Mindfulness and the Arts Therapies brings together the basics of mindfulness and meditation in a practical, accessible way that invites not only arts therapists but also, all mental health and healthcare professionals to cultivate and apply its wisdom to both working with clients and as a personal wellness practice."

– Cathy Malchiodi, Ph.D., ATR-BC, LPAT, LPCC, Trauma-Informed Practice and Expressive Arts Therapy Institute, and Lesley University
"The integration of mindfulness practices and the art therapies is a natural and much needed evolution for clinicians and group facilitators. Dr. Laury Rappaport has brought together a remarkable group of practitioners in this timely book. The authors embrace a broad spectrum of approaches —authentic movement, Focusing-Oriented Arts Therapy, Person-Centered Expressive Arts, drama, poetry, and music therapies, and more—all finding enhanced results of combining deep meditation practices with their arts modality. Theories and concepts are carefully presented with meaningful case material. The last chapter, 'Perspectives from Clinical Neuroscience: Mindfulness and the Therapeutic Use of the Arts' describes how the healing, transformative work we are doing is validated by scientific research. This book contributes new and vital material to the humanistic practices of the arts therapies as enhanced by mindfulness methods." – Natalie Rogers, Ph.D., REAT, Author of The Creative Connection for Groups: Person-Centered Expressive Art for Healing and Social Change and The Creative Connection: Expressive Arts for Healing
"Gathering together a rich array of creative arts therapists in a single volume, the various authors provide rich illustrations of how mindfulness and creative arts enhance and reflect each other. Readers are presented with a diverse range of practical application, and left with the space to imagine additional ways to apply these concepts in therapy, education and wellness." – Jordan S. Potash, Ph.D., ATR-BC, REAT, LCAT, Lecturer, Centre on Behavioral Health and the Department of Social Work and Social Administration, The University of Hong Kong
"Mindfulness and the Art Therapies is a wonderful and comprehensive book. This is an important contribution to the growing field of mindfulness. How wonderful that Laury Rappaport has masterly brought to the forefront the importance of mindfulness and art therapies." – Bob Stahl, Ph.D., Co-Author of A Mindfulness-Based Stress Reduction Workbook, Living with Your Heart Wide Open, Calming the Rush of Panic, and A Mindfulness-Based Stress Reduction Workbook for Anxiety
Laury Rappaport, Ph.D., MFT, ATR-BC, REAT is a pioneer in the expressive arts field. She has taught at Five Branches University, Notre Dame de Namur University and Lesley University where she was Academic Coordinator of International Expressive Therapies. She is currently on faculty at Sonoma State University. Laury has been a meditation practitioner for over 30 years. She is the author of Focusing-Oriented Art Therapy: Accessing the Body's Wisdom and Creative Intelligence, the Founder and Director of the Focusing and Expressive Arts Institute, and Integrative Psychotherapist at the Institute of Health and Healing, Sutter Health in California.
Acknowledgements. Foreword. Jakusho Kwong Roshi, Founder and Abbot, Sonoma Mountain Zen Center, Genjoji, Santa Rosa, California. Introduction. Part I. Mindfulness and the Arts Therapies: Overview and Roots. 1. Mindfulness, Psychotherapy, and the Arts Therapies. Laury Rappaport, Ph.D., ATR-BC, REAT, MFT, Professor and Consultant Mind-Body Dept., Five Branches University; Founder and Director Focusing and Expressive Arts Institute and Debra Kalmanowitz, MA, RATh, University of Hong Kong. Part II. Cultivating Mindful Awareness and Presence through the Expressive Arts. 2. The Role of Witnessing and Immersion in the Moment of Arts Therapy Practice. Shaun McNiff, Ph.D., ATR-BC, University Professor, Lesley University. 3. Intention and Witness: Tools for Mindfulness in Art and Writing. Patricia Allen, Ph.D., ATR-BC, Faculty, Art Institute of Chicago. Part III. Integrating Mindfulness with the Arts Therapies. 4. Mindfulness Based Art Therapy: Applications for Healing With Cancer. Caroline Peterson, MA, ATR-BC, LPC, Joan Karnell Cancer Center, Pennsylvania Hospital. 5. Mindful Body Awareness in Art Therapy with Chronic Pain Syndrome. Jürgen Fritsche, University of Munich, Academy of Fine Arts Munich: Graduate Program in Art Therapy, Pain Clinic, Schwabing Hospital, Munich. 6. Mindfulness and Dance Movement Therapy with Trauma. Jennifer Tantia, Ph.D., BC-DMT, LCAT, Adjunct Faculty Adlephi University; Private Practice. 7. Mindfulness and Drama Therapy: Insight Improvisation and the Transformation of Anger. Joel Gluck , M.Ed., RDT., Registered Drama Therapist, North American Drama Therapy Association. 8. Music, Imagery and Mindfulness with Substance Dependency. Carolyn Van Dort, Post-Graduate Degree, Music Therapy; Guided Imagery and Music, Teacher, Music and Imagery, University of Melbourne and Denise Grocke, Ph.D., RMT, MT-BC, FAMI. Professor of Music Therapy, University of Melbourne. 9. Poetry Therapy, Creativity, and the Practice of Mindfulness. John Fox, Ph.D., Adjunct Faculty, John F. Kennedy University, California Institute of Integral Studies. 10. The Silent Creative Retreat for People with Cancer: The Assissi Model for Professionals. Paola Luzzatto, Art Therapy Italiana, Bologna, Italy, David Payne, Bonnie Gabriel, Anna Lagomaggiore, Lucia Minerbi, Ellen Mullin, Gemma Oldrini and Gabriella Ventrella. 11. Mindfulness-Based Stress Reduction and the Expressive Arts Therapies in a Hospital Based Community Outreach Program. Patricia D. Isis, Ph.D., LMHC, ATR-BC, Miami-Dade County Public Schools, Private Practice, Mindfulness-based Stress Reduction Instructor. 12. Mindfulness Based Expressive Therapies for People with Severe Mental Illness and Persistent Mental Illness. Daniel Herring, MA, LMHC, Founding Director: Merrick Valley Center for Mindful Healing, Haverhill, MA; Adjunct Faculty Lesley University, Cambridge, MA. Part IV. Mindfulness-Based Arts Therapies Approaches. 13. Authentic Movement and Mindfulness: Embodied Awareness and the Healing Nature of Expressive Arts. Zöe Avstreih, MS, LPC, BC-DMT, NCC, Professor, Graduate School of Psychology, Somatic Counseling Psychology Program, Coordinator, Dance and Movement Therapy Concentration, Naropa University. 14. Focusing-Oriented Arts Therapies: Cultivating Mindfulness, Compassion, and Accessing Inner Wisdom. Laury Rappaport, Ph.D., ATR-BC, REAT, MFT, Professor and Consultant Mind-Body Dept., Five Branches University; Founder and Director Focusing and Expressive Arts Institute. 15. Hakomi and Art Therapy. Merryl E. Rothaus, ATR-BC, LPC, LMHC, Adjunct Faculty, Naropa Institute. 16. Mindfulness and Person-Centered Expressive Arts Therapy. Fiona Chang, RSW, REAT, President, Expressive Arts Therapy Association Hong Kong, Regional Co-chair, International Expressive Arts Therapy Association, Honorary Lecturer, University of Hong Kong. 17. Creative Mindfulness: Dialectical Behavior Therapy and Expressive Arts Therapy. Karin von Daler, M.A., MFT, REAT, teacher Expressive Arts and Mindfulness internationally, private practice, Copenhagen and Lori Schwanbeck, MFT, Mindfulness Therapy Associates. 18. Mindfulness and Focusing-Oriented Arts Therapy with Children and Adolescents. Emily Tara Weiner, MA, MFTI Registered Marriage and Family Therapy Intern, Masters, Marriage and Family Therapy and Art Therapy, Notre Dame De Namur University. Laury Rappaport, Ph.D., ATR-BC, REAT, MFT Professor and Consultant Mind-Body Dept., Five Branches University; Founder/Director Focusing and Expressive Arts Institute. Part V. Mindfulness and the Arts Therapies in Education and Training. 19. Mindful Considerations for Training Art Therapists: Inner Friendship Outer Professionalism. Michael Franklin, MA, ATR-BC, Professor and Chair of Art Therapy Program, Naropa University. 20. Relational Mindfulness and Relational Movement in Training Dance Movement Therapists. Nancy Beardall, Ph.D., BC-DMT, Dance Therapy Coordinator, Lesley University. Janet Surrey, Ph.D., Founding Scholar, Jean Baker Miller Institute at the Stone Center, Wellesley, MA. Faculty, Andover-Newton Theological Seminary, Newton, MA. Board, Institute for Meditation and Psychotherapy. Part VI. Neuroscience, Mindfulness, and the Arts Therapies. 21. Perspectives from Neuroscience: Mindfulness and the Therapeutic Use of the Arts. Jared D. Kass, Ph.D., Professor of Counseling and Psychology, Lesley University. Sidney M. Trantham, Ph.D., Associate Professor, Counseling and Psychology, Lesley University. Appendix A. Basic Mindfulness Exercises. Appendix B. Music Discography. Index.
Find what you're looking for...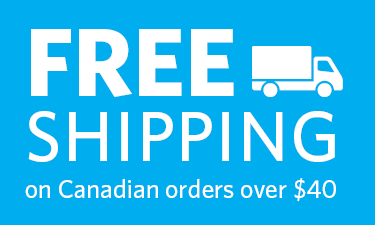 Publishers Represented
UBC Press is the Canadian agent for several international publishers. Visit our
Publishers Represented
page to learn more.