Mindfulness-Based Interventions for Older Adults
Evidence for Practice
Jessica Kingsley Publishers
Based on extensive clinical research, this book sheds new light onto how Mindfulness Based Stress Reduction (MBSR) can be used with older adults as an effective complementary intervention, identifying specific ways in which MBSR programmes can be adapted and fine-tuned to meet the needs of this group.
Presenting robust new evidence to support the efficacy of MBSR as a holistic therapeutic approach, the author draws interesting and original conclusions about its positive impact on older people's psychological and spiritual wellbeing, physical health, neuropsychological performance, attitudes towards death and dying and overall quality of life. The lived experiences of older adults taking part in an MBSR programme provide rich first-hand insights into the therapeutic process, and the author draws valuable conclusions about ethical considerations and the responsibilities and personal transformation of the MBSR facilitator.
Professionals involved in delivering mindfulness-based interventions to older adults, including psychologists, counsellors, spiritual directors and physicians, will find this to be essential reading. It will also be of interest to students, academics and researchers wishing to keep abreast of the latest research and developments in the MBSR field.
In this book, Carla Martins presents a brilliant and clear summary of the field of mindfulness as applied to older adults and how it might serve as a complementary and holistic approach to augment physical and emotional well-being, stimulate cognitive performance and creativity, provide tools to deal with loss and daily life with more awareness, to foster personal development and serve as a means to dive deeper into understanding who we are as individual beings as we age. The book weaves together the rigor of clinical science and the wisdom of deep reflection to offer a text that will be of benefit to many - not only for those working with older adults, but for all those seek to explore how mindfulness can change the way they relate to the aging process, moment by moment. – from the foreword by Shauna Shapiro, Ph.D., Associate Professor of Counseling Psychology at Santa Clara University and co-author of Mindful Discipline and The Art and Science of Mindfulness
We are living longer, but how might we live better? Martins explores this question in her thoughtful and multifaceted study of an MBSR group for well elders. Not surprisingly, both qualitative and quantitative data support improvements for group members in well-being, physical health, spirituality and cognition. Weaving theories on aging, Buddhist philosophy and physical and cognitive sciences, Martins provides texture and context for her research and offers an important prototype for working with the growing population of older adults and their unique experience. – Lucia McBee, Author, Mindfulness Based Elder Care
This research work, groundbreaking in its execution, shows how mindfulness-based interventions with older people should be integrated into health promotion in order to foster active ageing. Mindfulness is established as a non-pharmacological treatment that allows practice to take the form of person-centred care. Carla's research shows how health treatment is more than merely clinical results. Her work makes us look upon ourselves to transform the mind and, incidentally, gives meaning to the new 21st century Geriatrics. – Domingo J. Quintana Hernández Ph.D., Neuropsychologist and Associate Professor at the International University of La Rioja, Spain
Carla Martins, PhD is founder and director of Integral Being: Portuguese Center for Mindfulness, where she works as a mindfulness instructor and psychologist in private practice with clinical offices in Portugal. She has an MSc in Neuropsychology and Cognitive Psychology with a focus on older people, and holds a PhD in psychology with a focus on Transpersonal Psychology. She worked for three years as a researcher at the Oxford Project to Investigate Memory and Aging, Oxford University and she completed her training as a MBSR instructor at the University of Massachusetts. More information about her practice, Ser Integral: Portuguese Center for Mindfulness, can be found at www.serintegral.pt.
Foreword by Shauna Shapiro, Ph.D. Preface. 1. Mindfulness and MBSR. Meditation and Mindfulness. Mindfulness-Based Stress Reduction. Mindfulness and Spirituality. MBSR and Older Adults. Mindfulness: Psychological Perspectives. Buddhist Perspectives. Mindfulness and Neuroplasticity. Older Adults. Summary. Older Adults and Life Meaning. Dying and Death. Death Attitudes in Old Age. Grief and Bereavement in Old Age. Summary. Conclusion. 2. Methodology. Integral Inquiry Method. Participants. Procedure. 3. Quantitative Results. Participants' Characteristics. Sample: Differences between CG and TG. Mindfulness. Compassion. Decentering. Wellbeing. Psychological Symptoms. Quality of Life. Physical Health/Symptoms. Death Perspectives. Spirituality. Neuropsychological Performance. Summary of Quantitative Results. 4. Qualitative Results. Individual Depictions. Global Results. Summary of Results. 5. Mixed-Method Results. 6. Integral Results. Change – Openness Versus Resistance to Change. Wisdom. Life Meaning. Adaptation. 7. Discussion. Interpretations and Conceptualisation of Findings. Delimitations and Limitations. Applications and Implications of the Study. Summary and Conclusions. Appendix A: Description of Quantitative Measures. Appendix B: Interview Protocol. Appendix C: Treatment of Data. Appendix D: MAAS Statistical Results. Appendix E: FFMQ Statistical Results. Appendix F: SCS Statistical Results. Appendix G: EQ Statistical Results. Appendix H: SWLS Statistical Results. Appendix I: PANAS Statistical Results. Appendix J: PWBS Statistical Results. Appendix K: POMS Statistical Results. Appendix L: PSS Statistical Results. Appendix M: WHOQOL Statistical Results. Appendix N: WHOQOL Statistical Results. Appendix O: SHCI Statistical Results. Appendix P: Death Perspectives Statistical Results. Appendix Q: SWStatistical Results. Appendix R: Working Memory Index Statistical Results. Appendix S: Processing Speed Index Statistical Results. Appendix T: Memory Statistical Results. References. Subject Index. Author Index.
Find what you're looking for...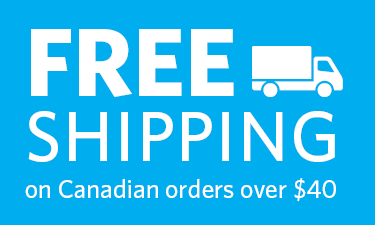 Stay Informed
Receive the latest UBC Press news, including events, catalogues, and announcements.
Publishers Represented
UBC Press is the Canadian agent for several international publishers. Visit our
Publishers Represented
page to learn more.