149 colour illus., 22 b&w illus.
Mischief Making
Michael Nicoll Yahgulanaas, Art, and the Seriousness of Play
In a gorgeously illustrated exploration of the art of Michael Nicoll Yahgulanaas, Mischief Making disproves any notion that play is frivolous. Deploying mischievous tactics, Yahgulanaas shines a spotlight on serious topics.
Expressive and exuberant, comic and imaginative: these characteristics suffuse the work of the internationally recognized creator of Haida manga. His distinctive style stretches, twists, and flips the formlines of classic Haida art to create imagery that resonates with the graphic vitality of Asian manga. Mischief Making delineates the evolution of the artist's visual practice into a uniquely hybrid aesthetic, uncovering its philosophical underpinnings. Initially focused on paper-based narratives, his work has expanded into painted canvases, mixed-media installations, repurposed automobile parts, large-scale public art projects, and animated forms. Yet despite its mutability, Yahgulanaas's art is consistently engaged with contemporary cultural concerns, investigating the intersections of Indigenous and other worldviews, the politics of land, cultural heritage, and global ecological affairs.
Mischief Making reveals the artist's deep understanding of the seriousness of play. His refiguring of lines and stories opens up a realm in which the disruption of what's expected allows different ways of experiencing, knowing, and seeing the world to emerge.
Yahgulanaas' work is meticulously analyzed by Levell to expose deeper levels of motivation in the work of one of the most consistently inventive contemporary Indigenous artists working in the world today.
Exuberant and playful, Yahgulanaas's art nonetheless has a serious underpinning and he has a long history of environmental and political activism.
[In this book], Levell's skill as a writer shines in her vivid descriptions and analysis of art works included as illustrations. Her academic knowledge and experience as a curator is also on full display in the relationships she traces between Yahgulanaas and other contemporary artists.
Lavishly illustrated and comprehensively researched, it demonstrates a non-linear, Haida manga-style approach to considering Yahgulanaas' extraordinarily complex art work.
This is an exciting journey through the refreshing life's work of one of Canada's foremost Indigenous artists. Learning from Nicola Levell's insightful analysis opens the eyes to a wondrous world beyond stale and superseded categories of 'tradition', 'Western' and 'Indigenous'! Highly recommended!
The Northwest Coast dances with the East and 8.5 tons of stainless steel/copper/marble, then strides to Emma Lake. A comprehensive look at the work of Yahgulanaas – we witness in text, he is doing what he can – just like the hummingbird.
Nicola Levell is a curator and an associate professor of museum and visual anthropology at the University of British Columbia. She is the author of The Marvellous Real: Art from Mexico, 1926–2011 and editor of Bodies of Enchantment: Puppets from Asia, Europe, Africa and the Americas, both publications stemming from exhibitions she curated. She has held curatorial positions at the Horniman Museum in London and the Royal Pavilion Art Gallery and Museums in Brighton.
Michael Nicoll Yahgulanaas is a visual artist and author. Influenced by both Haida iconography and contemporary Asian visual culture, he is the creator of Haida manga, an artistic genre that crosses cultures and disciplines. His books include RED: A Haida Manga; Flight of the Hummingbird: A Parable for the Environment; A Tale of Two Shamans; and Hachidori. Yahgulanaas has a long history of environmental activism and political engagement.
Foreword / Nobuhiro Kishigami
Introduction
Backstory
Haida Goes Pop! Playing with Framelines
Cool Media: The Art of Telling Tales
Culturally Modified: Precious Metals, Cars, and Crests
Visual Jazz: The Adaptability of Forms
List of Works
Related Titles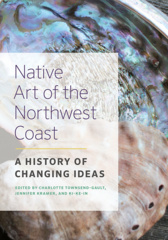 Native Art of the Northwest Coast
A History of Changing Ideas
Edited by Charlotte Townsend-Gault, Jennifer Kramer, and Ḳi-ḳe-in
Adjusting the Lens
Indigenous Activism, Colonial Legacies, and Photographic Heritage
Edited by Sigrid Lien and Hilde Wallem Nielssen
‹
›
Find what you're looking for...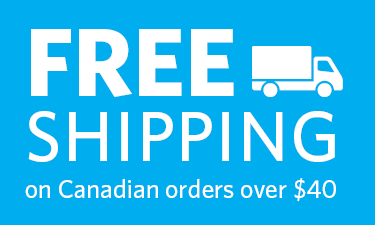 Stay Informed
Receive the latest UBC Press news, including events, catalogues, and announcements.
Publishers Represented
UBC Press is the Canadian agent for several international publishers. Visit our
Publishers Represented
page to learn more.