Mixed Blessings
Indigenous Encounters with Christianity in Canada
Mixed Blessings transforms our understanding of the relationship between Indigenous people and Christianity in what is now Canada.
While acknowledging the harm of colonialism, including the trauma inflicted by church-run residential schools, this book challenges the portrayal of Indigenous people as passive victims of malevolent missionaries who experienced a uniformly dark history. Instead, the authors – scholars in history, Indigenous studies, religious studies, and theology – illuminate the diverse and multifaceted ways that Indigenous communities and individuals across Canada have interacted, and continue to interact, meaningfully with Christianity.
Ranging widely across time and place, these insightful case studies explore why some Indigenous people – including prominent leaders such as Louis Riel and Edward Ahenakew – historically aligned themselves with Christianity while others did not. It also plumbs the processes and politics involved in combining spiritual traditions and reflects on the role of Christianity in Indigenous communities today.
Scholars in a range of fields interested in Indigenous history, Native-newcomer relations, religious and missionary studies, and Canadian studies will welcome this fresh exploration of Indigenous peoples and Christianity.
[Mixed Blessings] is, of course, especially timely given the 2015 release of the Truth and Reconciliation Commission of Canada's Final Report… Taken together, the diverse and engaging essays in the collection suggest that the role of Christianity in Indigenous life is both intricate and extremely variable.
Indigenous studies needs more strong volumes like this one to further conversations about evolving societies and goals. Too many new works rely on old questions: did Indigenous peoples truly become Christians? Was Christianity better or worse for Indigenous societies? Volumes like this one remind us that by letting the subjects guide our questions instead of imposing our questions on our subject, better answers emerge.
Mixed Blessing is a highly readable update on what is happening in the field of missionary interactions. It exposes the silences – the factual voids in our understanding of the complex Indigenous encounters with Christianity in Canada – and for that reason, I recommend the book to those interested in achieving reconciliation.
Bradford and Horton present an interdisciplinary study that spans multiple centuries, allowing space for both historical and theological considerations of First Nations interactions with Christianity… Divided into three sections that focus on 'community, individual, and contemporary sites of encounter' respectively (6), Mixed Blessings progresses from detached to increasingly personal analyses and also moves forward in chronology from investigations of the 18th century all the way through the present day.
This book offers something truly unique that Canadian historiography very much needs at the moment: a nuanced approach to Indigenous history which returns agency to First Nations sources and actors … I would very much like to see a second volume.
This is an outstanding collection. My perspective on the place of Christianity in the lives of Indigenous peoples was thoroughly reshaped by this book. The authors not only show how Indigenous people fashion and refashion power within themselves and among their communities but also cast new light on the larger transnational narrative of Indigenous-Christian encounters.
Tolly Bradford is an assistant professor of history at Concordia University of Edmonton, where he teaches Canadian and world history. Chelsea Horton is a research consultant working with Indigenous communities in Canada. She completed her PhD in history at the University of British Columbia.
Contributors: Tasha Beeds, Jean-François Bélisle, Siphiwe Dube, Elizabeth Elbourne, Amanda Fehr, Carmen Lansdowne, Cecilia Morgan, Denise Nadeau, Timothy Pearson, and Nicole St-Onge
Introduction: The Mixed Blessings of Encounter / Tolly Bradford and Chelsea Horton
Part 1: Communities in Encounter
1 Reading Rituals: Performance and Religious Encounter in Early Colonial Northeastern North America / Timothy Pearson
2 Managing Alliance, Negotiating Christianity: Haudenosaunee Uses of Anglicanism in Northeastern North America, 1760s-1830s / Elizabeth Elbourne
3 A Subversive Sincerity: The I:yem Memorial, Catholicism, and Political Opportunity in S'olh Téméxw / Amanda Fehr
Part 2: Individuals in Encounter
4 "The Joy My Heart Has Experienced": Eliza Field Jones and the Transatlantic Missionary World, 1830s-40s / Cecilia Morgan
5 Between García Moreno and Chan Santa Cruz: Riel and the Métis Rebellions / Jean-François Bélisle and Nicole St-Onge
6 Rethinking Edward Ahenakew's Intellectual Legacy: Expressions of nêhiyawi-mâmitonêyihcikan (Cree Consciousness or Thinking) / Tasha Beeds
Part 3: Contemporary Encounters
7 Aporia, Atrocity, and Religion in the Truth and Reconciliation Commission of Canada / Siphiwe Dube
8 Decolonizing Religious Encounter? Teaching "Indigenous Traditions, Women, and Colonialism" / Denise Nadeau
9 Autoethnography That Breaks Your Heart: Or What Does an Interdisciplinarian Do When What She Was Hoping for Simply Isn't There? / Carmen Lansdowne
Conclusion: Reflections on Encounter / Tolly Bradford and Chelsea Horton
Index
Related Titles
Positioning the Missionary
John Booth Good and the Confluence of Cultures in Nineteenth-Century British Columbia
Women and the White Man's God
Gender and Race in the Canadian Mission Field
Contact Zones
Aboriginal and Settler Women in Canada's Colonial Past
Edited by Myra Rutherdale and Katie Pickles
The Many Voyages of Arthur Wellington Clah
A Tsimshian Man on the Pacific Northwest Coast
By Peggy Brock
The Secular Northwest
Religion and Irreligion in Everyday Postwar Life
By Tina Block
Religion at the Edge
Nature, Spirituality, and Secularity in the Pacific Northwest
Edited by Paul Bramadat, Patricia O'Connell Killen, and Sarah Wilkins-Laflamme
‹
›
Find what you're looking for...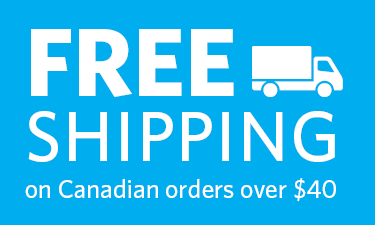 Stay Informed
Receive the latest UBC Press news, including events, catalogues, and announcements.
Publishers Represented
UBC Press is the Canadian agent for several international publishers. Visit our
Publishers Represented
page to learn more.