Modern Poisons
A Brief Introduction to Contemporary Toxicology
Traditional toxicology textbooks tend to be doorstops: tomes filled with important but seemingly abstract chemistry and biology. Meanwhile, magazine and journal articles introduce students to timely topics such as BPA and endocrine disruption or the carcinogenic effects of pesticides, but don't provide the fundamentals needed to understand the science of toxicity. Written by a longtime professor of toxicology, Modern Poisons bridges this gap.

This accessible book explains basic principles in plain language while illuminating the most important issues in contemporary toxicology. Kolok begins by exploring age-old precepts of the field such as the dose-response relationship and the concept, first introduced by Ambroise Paré in the sixteenth century, that a chemical's particular action depends on its inherent chemical nature. The author goes on to show exactly how chemicals enter the body and elicit their toxic effect, as well as the body's methods of defense.

With the fundamentals established, Kolok digs into advances in toxicology, tracing the field's development from World War II to the present day. The book examines both technical discoveries and their impacts on public policy. Highlights include studies of endocrine-disrupting chemicals in toiletries and prescriptions, the emerging science on prions, and our growing understanding of epigenetics.

Readers learn not only how toxic exposure affects people and wildlife, but about the long-term social and environmental consequences of our chemicals. Whether studying toxicology itself, public health, or environmental science, readers will develop a core understanding of—and curiosity about—this fast-changing field.
[Kolok] swiftly links toxicological history, basic mechanisms, cases and environmental contexts to an interesting multi-disciplinary text...A motivating, documenting and explicative introduction to a wide range of contemporary aspects in environmental toxicology.
Kolok...treads the fine line between under explained and exceedingly scholarly wonderfully, filling a necessary void in environmental health and toxicology literature. The major success of this work lies in its ability to impart a fascination in the field while simultaneously situating itself as scientifically grounded.
Written for laypeople in a Jerry Seinfeld meets environmental activist Rachel Carson 'did you ever wonder' kind of way.
Most of our current toxicology textbooks overlook the social and political aspects of the field. Kolok ably addresses this deficiency...with engaging, brief overviews of the history of chemical regulation in the U.S., how potentially dangerous compounds are assessed, and some recent scientific developments that are challenging the very foundations of the field...Everyone who cares about healthier environments for our children and families will benefit from reading Modern Poisons.
Exceptionally and impressively well written, organized and presented, Modern Poisons: A Brief Introduction to Contemporary Toxicology is unreservedly recommended
Alan Kolok is Isaacson Professor of Research, Director of the Center for Environmental Health and Toxicology in the UNMC College of Public Health, and Director of the Nebraska Watershed Network at the University of Nebraska at Omaha. He is also an Editor of articles focused on aquatic toxicology for the journal, Environmental Toxicology and Chemistry.

Acknowledgments
Preface
 
Chapter 1. Dose Makes the Poison 
Chapter 2. Nature of a Chemical
Chapter 3. The Human Animal
Chapter 4. Chemical Journeys: Absorption
Chapter 5. Bodily Defense
Chapter 6. Wider Journeys: Pollution
Chapter 7. Travelling Particles
Chapter 8. Toxins, Poisons, and Venoms
Chapter 9. Metals: Gift and Curse
Chapter 10. Combustion 
Chapter 11. Drugs and the Toxicology of Addiction
Chapter 12. 70,000 Years of Pesticides
Chapter 13. Origins of Regulation 
Chapter 14. Legislating for Health 
Chapter 15. POPS and Silent Spring
Chapter 16. Toxic Toiletries
Chapter 17.  Determining Sex: Chemicals and Reproduction
Chapter 18. The Earliest Exposure: Transgenerational Toxicology
Chapter 19.  Natural Toxins Revisited
Chapter 20. Chemical Resistance

Afterword. Toxicology and Beyond
References
Find what you're looking for...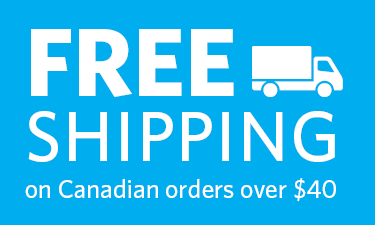 Publishers Represented
UBC Press is the Canadian agent for several international publishers. Visit our
Publishers Represented
page to learn more.