Motivate to Communicate!
300 Games and Activities for Your Child with Autism
Jessica Kingsley Publishers
This practical resource is brimming with exciting ideas and guidancefor motivating children with autism and other communicationdifficulties. The clear, user-friendly format enables quick access toover 300 practical, fun-filled games and activities for developing yourchild's communication skills.
The book suggests creative ways to use everyday toys and objects.For example, if your child likes to pop bubbles, perhaps he would alsoenjoy counting bubbles, catching bubbles on a wand, stomping them withhis feet or even playing bubble volleyball! The innovative ideas inthis book have been developed over 40 years of clinical and educationalexperience, and are designed to be fun for both the adult and thechild. All resources mentioned in this book are readily available andcan be used to advance communication skills at all levels, fromreaching out for an item, to extending verbal communication.
Motivate to Communicate! is perfect for supporting parents,care-givers and professionals in motivating and developing thecommunication skills of children on the autism spectrum.
This book is like having a behavioural consultant and speech therapist in the home or school preparing activities for engagement with the child. Highly recommended as a useful resource for parents and teachers of children with autism at all levels.
This book is very easy to read and is designed in such a way that the reader could pick it up, flick through it and take out a few activity ideas ... I think this book would be very useful for example in schools or groups where ideas could be used to engage children with or without special needs. This book may be best suited to teachers, class room assistants and family members with a basic knowledge of autism and development. The book does challenge the reader to use everyday activities as a means to encourage communication skills, and seek to develop communication at all opportunities ... It is very easy to read and apply, and would be a useful resource for carers working with young children both informally, and in a structured setting. It provides a wide range of ideas to get the reader thinking about communication. This book provides a wide range of ideas to engage children with autism in communication. It is very easy to read and is a useful resource to dip in and out of for ideas. It may be most useful for teachers/carers working with groups of children, rather than individuals.
This usable, interesting and imaginative book is for anyone trying to promote meaningful and appropriate communication (that's all of us, isn't it?)...This book persuasively places the onus on the reader to make use of anything in the environment that increases the likelihood of communicative behaviour occurring. I would challenge you to read this and not come away with three ideas that you could try straight away...This book motivates readers to remember that the child must be at the centre of learning, and to retain a touch of the playful spirit when working with children or young people.
Motivate to Communicate! reaches out to parents hungry for guidance and support. It offers hope and new possibilities for new and creative ways to interact with children who have communication difficulties. Children will be drawn to the fun and joy the activities provide ... This book should grace the library of anyone - parent, teacher, therapist, caregiver, or loved one - who cares about a child with communication challenges.
This excellent book has 300 of these games and activities that are also great fun for the child and adult. Parents, educators and therapists will regularly consult this book for sound advice and creative ideas. If you are not sure what games to play with a child who has autism, this book will provide you with lots of practical ideas and sound advice.
Play is the most successful tool in teaching children in need to develop effective communication skills. Motivate to Communicate! is packed with easy-to-implement games and activities that remind communication partners to playfully 'squeeze' learning opportunities out of practical, everyday materials and situations. Excellent!
A marvellous book, full of practical advice that is based on the best available evidence. Written in a clear manner, free of jargon, and refreshing in its approach to engaging children with ASD in therapy. I am sure it will become a standard reference for parents and clinicians alike.
Simone Griffin has put together a broad array of materials and teaching strategies within Motivate to Communicate! Parents and professionals alike will find a delightful range of common objects used in creative ways to promote functional communication by children with autism and related disabilities. The book is well organized and will help readers find numerous suggestions for how to design lessons that promote initiation and expansion of communication skills. A great deal of attention has been built into the activities to promote fun – an important key to fostering communication within ever growing social situations.
Simone Griffin is a speech and language therapist, andhas worked with children with autism for the past ten years inAustralia, UK and Canada. Dianne Sandler is aspecialist teacher in the UK who has worked with children of all ageswith autism for the past 30 years, and designed a number of toys whichare commercially available for children with special needs.
Introduction. Why Motivate? Who is this Book For? Your Child and
Autism. Your Child's Sensory Preferences. Creating Communication
Opportunities Across the Day. How to Use This Book. So, I'm Ready
to Go...Where Do I Search? And Finally. Part 1: Motivate Me with Food.
Bread and Toast. Big/Little. Shapes. Utensils. Messy Play with Food.
Food Games. Cooking Ideas. Part 2: Motivate Me with 'Party
Toys'. Bubbles. Balloons. Slinkies. Lots of Balls. Cars. Wind-Up
Toys. Magnetic Toys. Spinning Toys. Vibrating Toys. Light-Up Toys.
Stretchy and Squishy Toys. Part 3: Motivate Me with Social Games.
Musical Toys. Movement Games. Hide n Seek. Fun with Material. Fun with
Lycra. Party Games. I Spy... Singing. Tickles and Giggles. Part 4:
Motivate Me with Outside Games. Garden Games. Water Play/Swimming. Hide
n Seek. Playground Toys and Equipment. Sand and Snow Play. Messy Play
(Non-Food Items). Part 5: Motivate Me at Home and School. Ramps, Runs
and Rolling Toys. Mr. Potato Head. Books. Puzzles and Shape Sorters.
Drawing and Writing. Computer and Electronic Games. Appendix 1: Record
Sheets. Appendix 2: Tried-and-Tested Resources. Useful Reading. Autism
Organizations and Useful Websites. Index.
Find what you're looking for...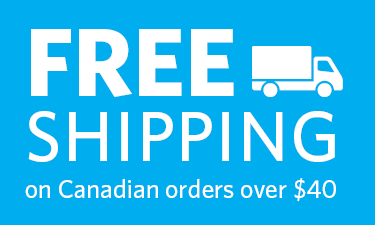 Publishers Represented
UBC Press is the Canadian agent for several international publishers. Visit our
Publishers Represented
page to learn more.