$30.95

Back Order
Ships in 4-6 weeks.
$68.95

Back Order
Ships in 4-6 weeks.
GO TO CART
Multicultural Comics
From Zap to Blue Beetle
University of Texas Press
Multicultural Comics: From Zap to Blue Beetle is the first comprehensive look at comic books by and about race and ethnicity. The thirteen essays tease out for the general reader the nuances of how such multicultural comics skillfully combine visual and verbal elements to tell richly compelling stories that gravitate around issues of race, ethnicity, gender, and sexuality within and outside the U.S. comic book industry. Among the explorations of mainstream and independent comic books are discussions of the work of Adrian Tomine, Grant Morrison, and Jessica Abel as well as Marv Wolfman and Gene Colan's The Tomb of Dracula; Native American Anishinaabe-related comics; mixed-media forms such as Kerry James Marshall's comic-book/community performance; DJ Spooky's visual remix of classic film; the role of comics in India; and race in the early Underground Comix movement. The collection includes a "one-stop shop" for multicultural comic book resources, such as archives, websites, and scholarly books. Each of the essays shows in a systematic, clear, and precise way how multicultural comic books work in and of themselves and also how they are interconnected with a worldwide tradition of comic-book storytelling.
Frederick Luis Aldama is Arts and Humanities Distinguished Professor of English at Ohio
State University.
Foreword; Or Reading within the Gutter (Derek Parker Royal)
Multicultural Comics Today: A Brief Introduction (Frederick Luis Aldama)
Part I. History, Concepts, and Methods

One. Race and Comix (Leonard Rifas)
Two. "Authentic" Latinas/os and Queer Characters in Mainstream and Alternative Comics (Jonathan Risner)
Three. Native American Narratives from Early Art to Graphic Novels: How We See Stories / Ezhi-g'waabmaananig Aadizookaanag (Margaret Noori)
Four. Liminality and Mestiza Consciousness in Lynda Barry's One Hundred Demons (Melinda L. de Jesús)
Five. Black Nationalism, Bunraku, and Beyond: Articulating Black Heroism through Cultural Fusion and Comics (Rebecca Wanzo)
Six. Birth of a Nation: Representation, Nationhood, and Graphic Revolution in the Works of D. W. Griffith, DJ Spooky, and Aaron McGruder et al. (James Braxton Peterson)
Seven. Lost in Translation: Jessica Abel's La Perdida, the Bildungsroman, and "That 'Mexican' Feel" (Patrick L. Hamilton)
Eight. Same Difference: Graphic Alterity in the Work of Gene Luen Yang, Adrian Tomine, and Derek Kirk Kim (Jared Gardner)

Part II. A Multicultural Comic Book Toolbox

Nine. "It ain't John Shaft": Marvel Gets Multicultural in The Tomb of Dracula (Elizabeth Nixon)
Ten. Invisible Art, Invisible Planes, Invisible People (Evan Thomas)
Eleven. Wondrous Capers: The Graphic Novel in India (Suhaan Mehta)
Twelve. Chronology, Country, and Consciousness in Wilfred Santiago's In My Darkest Hour (Nicholas Hetrick)
Thirteen. Finding Archives/Making Archives: Observations on Conducting Multicultural Comics Research (Jenny E. Robb and Rebecca Wanzo)

Works Cited
Contributor Notes
Index
Find what you're looking for...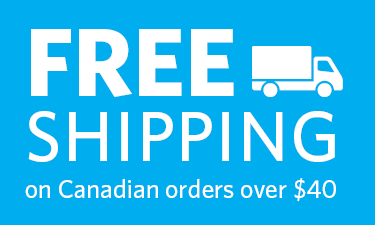 Publishers Represented
UBC Press is the Canadian agent for several international publishers. Visit our
Publishers Represented
page to learn more.