Multiple InJustices
Indigenous Women, Law, and Political Struggle in Latin America
The University of Arizona Press
The last two decades have witnessed two political transformations that have deeply affected the lives of the indigenous peoples of Latin America. First, a discourse on indigeneity has emerged that links local struggles across the continent with transnational movements whose core issues are racism and political and cultural rights. Second, recent constitutional reforms in several countries recognize the multicultural character of Latin American countries and the legal pluralism that necessarily follows.

Multiple InJustices synthesizes R. Aída Hernández Castillo's twenty-four years of activism and research among indigenous women's organizations in Latin America. As both feminist and critical anthropologist, Hernández Castillo analyzes the context of legal pluralism wherein the indigenous women of Mexico, Guatemala, and Colombia struggle for justice. Through ethnographical research in community, state, and international justice, she reflects on the possibilities and limitations of customary, national, and international law for indigenous women.

Colonialism, racism, and patriarchal violence have been fundamental elements for the reproduction of capitalism, Hernández Castillo asserts. Only a social policy that offers economic alternatives based on distribution of wealth and a real recognition of cultural and political rights of indigenous peoples can counter the damage of outside forces such as drug cartels on indigenous lands.

She concludes that the theories of indigenous women on culture, tradition, and gender equity—as expressed in political documents, event reports, public discourse, and their intellectual writings—are key factors in the decolonization of Latin American feminisms and social justice for all.
[An] essential work. . . . If there is one central message to the work that carries throughout, it is that people must establish intercultural dialogues regarding women's rights if they are to transcend the racism and ethnocentrism that prevents them from building effective political alliances both within and across North and South America.'—Choice

'Contribute[s] to a fuller and better understanding of ethnicity, even though a complete picture of what ethnicity means and how it functions remains frustrating[ly] elusive.'—Latin American Research Review

 'Hernandez Castillo illustrates the tension between neoliberal citizenship and how indigenous women create and renegotiate spaces for organizing as they demand inclusion.'—Criminal Law and Criminal Justice Book Reviews

'Multiple InJustices offers a unique road map of decolonizing feminist scholarship anchored in politically committed, deeply thoughtful solidarity work with indigenous women. Hernández Castillo draws on long-term research-activist partnerships with organized indigenous women in Latin America to demonstrate the 'epistemological wealth' that results from research conducted in alliance with social justice movements. A brilliant and inspiring contribution to key theoretical and methodological issues in transnational, decolonial feminist scholarship.'—Chandra Talpade Mohanty, author of Feminism Without Borders: Decolonizing Theory, Practicing Solidarity
 
'Through a series of long-term self-reflections and intercultural dialogues, Hernández Castillo rethinks the neoliberal assumptions behind rights, knowledge production, bodies, and territories to bring us a refreshing set of analytical ideas about indigenous feminisms powered by the life experiences and epistemologies of indigenous women in Mexico, Guatemala, and Colombia.'—Lynn Stephen, author of We Are the Face of Oaxaca: Testimony and Social Movements
 
'This is a landmark book on issues of law, politics, and identity. A remarkable piece of scholarship, Multiple InJustices is an eloquent, engaged, and extremely well-informed narrative on indigenous women's movements and on their creative use of legal and political tools to advance their struggles. This is the best book on intercultural legal pluralism I have read in many years.'—Boaventura de Sousa Santos, author of Epistemologies of the South: Justice Against Epistemicide
 
'A real contribution to social movement literature, to the literature on gender/feminisms in Latin America, and to the newly emergent literature on activist anthropology.'—Nicole Fabricant, author of Mobilizing Bolivia's Displaced
R. Aída Hernández Castillo is a professor and senior researcher at the Center for Research and Advanced Studies in Social Anthropology (CIESAS) in Mexico City. Born in Ensenada, Baja California, she began her professional life at age eighteen as a journalist in a Central American press agency. She is the author of twenty-two books and the recipient of the Martin Diskin Oxfam Award for activist research.
Related Titles
Reclaiming Indigenous Governance
Reflections and Insights from Australia, Canada, New Zealand, and the United States
Edited by William Nikolakis, Stephen Cornell, and Harry W. Nelson; Foreword by Sophie Pierre
Border Women and the Community of Maclovio Rojas
Autonomy in the Spaces of Neoliberal Neglect
Vernacular Sovereignties
Indigenous Women Challenging World Politics
Indigenous Women and Violence
Feminist Activist Research in Heightened States of Injustice
Edited by Lynn Stephen and Shannon Speed
Transcontinental Dialogues
Activist Alliances with Indigenous Peoples of Canada, Mexico, and Australia
Edited by R. Aída Hernández Castillo, Suzi Hutchings, and Brian Noble
‹
›
Find what you're looking for...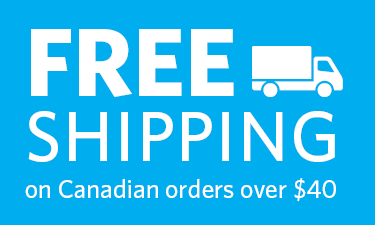 Stay Informed
Receive the latest UBC Press news, including events, catalogues, and announcements.
Publishers Represented
UBC Press is the Canadian agent for several international publishers. Visit our
Publishers Represented
page to learn more.