Music Therapy and Traumatic Brain Injury
A Light on a Dark Night
Jessica Kingsley Publishers
Musical improvisation is an increasingly recognised rehabilitative therapy for people who have experienced traumatic brain injury initially thought to be 'unreachable' or 'non-responsive'.Music Therapy and Traumatic Brain Injury demonstrates how music therapy can be used to attend to the holistic, rather than purely functional, needs of people affected by severe head trauma. Divided into three parts, the first section provides an introduction to the effects brain injury has on a person's livelihood. The second is a comprehensive review of available literature on the use of music therapy in the neurorehabilitative setting. The final section examines three case studies designed according to 'therapeutic narrative analysis', an adaptive research method that uses interviewing and video, which focuses on the unique relationship between the professional and the patient.This book will give clinicians key notes for practice and a vision of the integral role music therapy can have in the successful rehabilitation from brain injury.
'Reflecting on the subtitle after reading the book, A Light on a Dark Night, provides a useful metaphor for the particular approach of music therapy used: the holistic and humanistic apporach of creative music therapy as a model of rehabilitation and intervention. A first impression of the book is how precisely the authors set the context of the book. Considering the limited literature in the field (Baker & Tamplin, 2006), this book provides a very comprehensive introduction to traumatic brain injury and rehabilitation. It gives the reader a wider perspective by offering information on epidemiology of brain injury and stages of rehabilitation... After an impressive and thorough description of the research method and the case studies, the authors suggest that during the course of music therapy, patients' behaviour during music-making can change...Overall, the authors skilfully bring to life three case studies under the umbrella of the holistic approach and creative music therapy, and provide a research study well placed within the context of traumatic brain injury and rehabilitation.'- Social Care and Neurodisability'The authors have written a book that provides a balance of evidence-based research with humanistic narrative that is voiced with an effective blend of medical, musical, and personal language... Gilbertson and Aldridge have written a book that has assured me that a normal life may exist for a person who has suffered a TBI with the help of integrative rehavilitation.'- American Music Therapy Association'This book is a must read for music therapy researchers who are looking for innovative ways to document evidence of change that can be directly linked back to the therapeutic-musical relationship... This book is a valuable contribution to the growing body of evidence of music therapy's beneficial effects with minimaly responsive people.'- International Journal of Therapy and Rehabilitation'Simon Gilbertson's and David Aldridge's book, Music Therapy and Traumatic Brain Injury: A Light on a Dark Night speaks to me both as a music therapy clinician who has worked with 'unreachable' clients in many settings and as a family member of one who has suffered a traumatic brain injury. The book investigates how music therapy can meet the needs of people who have experienced TBI. Ultimately, the authors find the language to help music therapists working with traumatic brain injuries explain the question 'why music?' to health care professionals, to family and friends of the victum, and to the community as a whole. The authors encourage the integrative, holistic aspects of music therapy, emphasizing that music interventions in music therapy can meet not only the functional cognitive and physical needs of a patient but also the psychosocial and emotional needs that no doubt arise in a hospital setting... Music Therapy and Traumatic Brain Injury: A Light on a Dark Night is a valuable contribution to the music therapy literature for several reasons. First and foremost, the findings of the research presented provide music therapists important insights that will help to communicate music's role in therapy for patients with TBI to all persons who work and care for these individuals. Second, this book introduces a practical research design for clinical music therapists to use in their work. Lastly, as a family member of one who has suffered a traumatic brain injury, Gilbertson and Aldridge have written a book that has assured me that a normal life may exist for a person who has suffered a TBI with the help of integrative rehabilitation.' - Music Therapy Journal
Simon Gilbertson is a trained musician and music therapist. He is a lecturer in music therapy at the Irish World Academy of Music and Dance, University of Limerick, Ireland, and was previously Head of Music Therapy at the Klinik Holthausen in Germany. After gaining his doctorate at David Aldridge's Chair for Qualitative Research in Medicine at the University Witten Herdecke he went to work with David at the Nordoff-Robbins Centre in Witten, Germany. David Aldridge is Co-Director of the Nordoff Robbins Centre and Visiting Professor for the Creative Arts Therapies, Bradford Dementia Group, University of Bradford, UK. He is the author of a number of books within the field of music therapy, such as Music Therapy in Palliative Care and Music Therapy Research and Practice in Medicine, and co-author of Melody in Music Therapy with Gudrun Aldridge, all of which are also published by Jessica Kingsley Publishers.
1. Traumatic Brain Injury and Rehabilitation. 2. Music Therapy with People who Have Experienced Traumatic Brain Injury: What the Literature Says. 3. Therapeutic Narrative Analysis: How We Look at Cases. 4. Bert's Story - Changing perspectives: Identifying and realizing communicative potential in early isolated states . 5. Neil's Story - From distress and agitation to humour and joy: the creation of a dialogue. 6. Mark's Story - A fusion of two worlds: physical dependency and creative partnership. 7. The Narrative Explicated. Bibliography.
Find what you're looking for...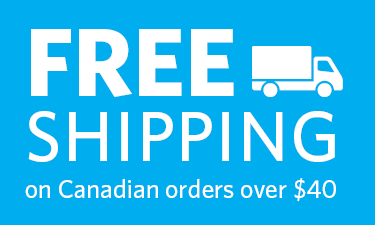 Publishers Represented
UBC Press is the Canadian agent for several international publishers. Visit our
Publishers Represented
page to learn more.