Music Therapy for Multisensory and Body Awareness in Children and Adults with Severe to Profound Multiple Disabilities
The MuSense Manual
Jessica Kingsley Publishers
This book offers the practical, ready-to-use MuSense program. Originally designed for music therapists working with individuals with profound multiple disabilities, the MuSense program provides comprehensive guidance to music therapists on how to effectively work with individuals whose needs can be extremely difficult to meet.
Containing a robust, structured, evidence-based protocol of music therapy, and supported by case studies throughout, this book is also an essential resource in treatment planning for other diverse populations needing to develop enhanced body and sensory awareness.
Roberta S. Adler and Olga V. Samsonova-Jellison are board-certified music therapists, specializing in work with profound multiple disabilites.
Foreword by William Cable, M.D.
Acknowledgments
Introduction
PART I: SENSORY DEVELOPMENT AND DETOURS ON THE ROAD OF LIFE
1 The Building Blocks of Sensory Processing and Body Awareness Development
The fundamental paradigm
Sensory processing, integration, and awareness
Sensory processing
Sensory integration and awareness
Sensory processing: a developmental perspective
The social component of sensory processing development
Body awareness
What does music have to do with it?
2 People with Severe to Profound Intellectual and Developmental Disabilities
Terminology
Clinical problems
Deficits in sensory processing development
Supportive services
Music therapy services
Social interaction and communication
Multisensory approach

PART II: THE MUSENSE PROGRAM: A MUSIC THERAPIST'S TOOLBOX
3 The MuSense Program
Assessment
Baseline assessment
Continuous assessment
Goals and objectives
Set-up and materials
Suggested instruments and environmental stimuli
The MuSensc protocol
Opening
Body awareness development or enhancement
Supplementary sensory processing and task execution
4 Original Music for the MuSense Program
Repertoire development and selection
Clinical applications of repertoire
Opening
Heart
Face
Eyes
Auditory
Olfactory
Neck
Arms
Hands
Legs
Feet
PART III: MUSENSE WITH VARIOUS AGES AND POPULATIONS
5 The MuSense Protocol with the Pediatric Population / Xueyan Hua
Abstract
Assessment summary
Description of subjects
Goals and objectives
Goals
ObjectiveS
Procedure
Results
Client N
Client V
Client D
Recommendations
6 Adapting the MuSense Program for Music Therapy Sessions with a Pediatric Client with Dual Diagnosis: Down Syndrome and Autism Spectrum Disorder (ASD) (Anya) / Olga S. Samsonova-Jellison
Eligibility assessment
Initial assessment
Rationale for the use of the MuSense protocol
Gathering the data
The MuSense adaptations
New skills emerged
The modified data gathering sheets
Recommendations
7 Incorporating the Elements of the MuSense Program in Music Therapy Sessions with a Pediatric Client with Autism Spectrum Disorder (ASD) (Mitya) / Olga S. Samsonova-Jellison
Clinical context and history
Rationale for including the MuSensc clements into the current therapeutic process
Adaptations of the MuSense Program
Session 1
Session 2
Session 3
Session 4
Session 5
Session 6
Session 7
Session 8
Session 9
Session 10
Supervision
Visiting the occupational therapy session
8 Study of the MuSense Program with a Tactilely Defensive Individual / Andrea Clark
Abstract
Introduction
Client description
History and diagnosis
Music therapy treatment and objectives
Results
Discussion

9 Music Therapy Case Study / T. Grant Howarth
Introduction
Assessment summary
Background information
Likes/ dislikes
Background information by domain
Assessment results
Goals and objectives
Data collection and evaluation of client progress
Recommendations
Appendix A: The MuSense Program
Assessment/Summary of Progress 169
Appendix B: List of the Original MuSense Songs
References
Index
Find what you're looking for...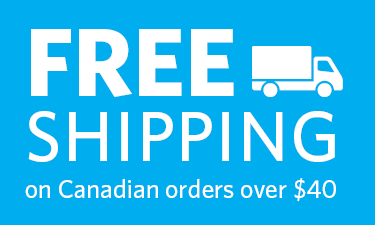 Publishers Represented
UBC Press is the Canadian agent for several international publishers. Visit our
Publishers Represented
page to learn more.