Music Therapy in Children's Hospices
Jessie's Fund in Action
Jessica Kingsley Publishers
The use of music therapy in children's hospices has burgeoned since its introduction by Jessie's Fund in the mid-90s. This moving and extremely helpful text brings together the experiences of eleven music therapists working with children who are in the final stages of life-limiting illness.The contributors adapt music therapy to hospice environments and explore key concerns for all practitioners, including how to empower ill children and their families, how to help bereaved siblings, and how the therapists themselves find support. The book celebrates the communities created through an inclusive music therapy practice with children, their families and hospice staff.This text is essential reading for all music therapists working in palliative care and for health care professionals considering introducing music as a therapy.
'Whether music therapy or jamming, this book should be recommended as a remarkable story of what can be achieved from personal experience and commitment, and of the unquestionable power of music in the children's hospice setting.'- Mortality'This would be a valuable resource for those music therapists working in paediatric palliative care. It can be read a s a whole or in parts as the testimony of music therapists who have been privileged to accompany clients on their journey through life-limiting, life threatening illnesses, and have observed the unique value of creative music making in this setting.'- Australian Journal of Music Therapy'Music was in every cell of Jessie George's small body. Her family probably hoped it would crowd out the cancer there as well, but that was not to be. Inspired by Jessies's Fund, created to support music therapy in children's hospices and other medical settings, these 11 essays by therapists, families and patients, shows music therapy, interwoven into the supportive and loving atmosphere of a well-run children's hospice, contributes to the lives of patients and aids family members in surprising ways. The essays also include practical ways to start music therapy programs in medical settings with child patients, and ways to extend the benefits into the community. Jessie, no doubt, would approve.'- Book News'This book provides a valuable contribution to the expanding area surrounding music therapy and palliative care with a particular focus on children. Part of this contribution lies in the way this book was created, that is, how the idea of "Jessie's Fund" first came about. This book celebrates the "birth" of music therapy services for children in hospices in the United Kingdom, or as described by the Editor in the opening of the introduction - "a celebration of Jessie's fund in action" (p. 18).'- Nordic Journal of Music Therapy
MercA©dA¨s Pavlicevic lives and works in South Africa, and is Director at the Music Therapy Master's Programme at the University of Pretoria, and Visiting Researcher at the Nordoff-Robbins Music Therapy Centre, London. She has been involved in Community Music Therapy projects in South Africa for the past nine years.
Foreword, Victoria Wood. Introduction, MercA©dA¨s Pavlicevic. 1. `When I Grow Up', Lesley Schatzberger. 2. Beginnings of Music Therapy in Our Hospice, Cathy Ibberson. 3. Music and Medicine: Music Therapy within Medical Setting, Catherine Sweeney-Brown.4. A Creative Response to Loss: Developing a Music Therapy Group for Bereaved Siblings, Jane Mayhew. 5. Brief Encounters, Ceridwen Rees. 6. `A Bohemian Rhapsody': Using Music Technology to Fulfil the Aspirations of Teenage Lads with Muscular Dystrophy, Neil Eaves. 7. The Open Music Therapy Group Session, Brigitte Schwarting. 8. Living Community: Music Therapy with Children and Adults in a Hospice Setting, Graeme Davis. 9. `This Musical Life': TA· Hafan Children's Hospice - A Place for Living, Diane Wilkinson. 10. From Hospice to Home: Music Therapy Outreach, Kathryn Nall and Elinor Everitt. 11. Needing Support: A Therapist's Perspective, Gill Cubitt. Before We Conclude, MercA©dA¨s Pavlicevic. Conclusion: Working Together in Music Therapy, Chris Stratton and Jane Mayhew. List of Contributors. Index. CD Order Form.
Find what you're looking for...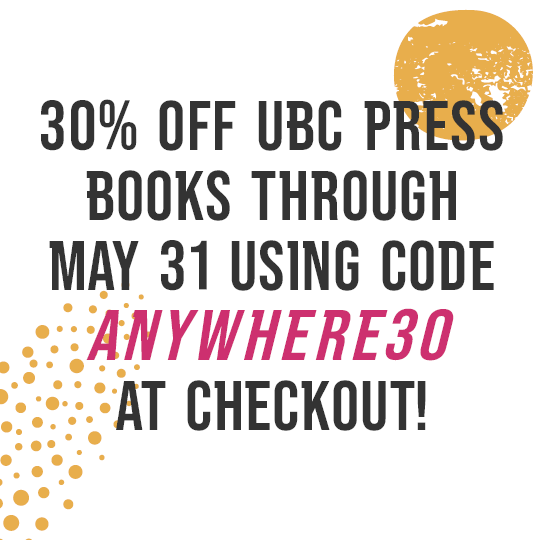 Stay Informed
Receive the latest UBC Press news, including events, catalogues, and announcements.
Publishers Represented
UBC Press is the Canadian agent for several international publishers. Visit our
Publishers Represented
page to learn more.