CA$44.95

Back Order
Ships in 4-8 weeks.
GO TO CART
Music Therapy in Health and Education
Jessica Kingsley Publishers
Music therapy is a diverse, stimulating and challenging field of work that explores our experience of sound, emotion and behaviour. It is recognised as a unique intervention in which noticeable change and development occur, due to the importance of the therapeutic relationship between client and therapist. As the music therapy profession has grown, the scientific and professional worlds have become increasingly interested in both the nature and process of music therapy, and in clear evidence of its outcomes and effectiveness. It has excited much interest and attention from the medical profession, paramedical professions, and education services, and from people in many other walks of life.The twenty-two chapters of this international book (by leading professionals) reflect the breadth and scope of music therapy practice in the world today. Divided into two areas - clinical practice and research - sections have been ordered according to the chronological ages of the subjects rather than by the setting of the work, the dominant presenting problem of the client group, or the approach employed. Clinical areas presented include studies on autistic children, Rett Syndrome, schizophrenia, eating disorders, profound disabilities, psychogeriatrics, psychiatry, adolescents in secure care, challenging behaviour, developmental disability and special education. The research section includes a literature review and a selection of applied research, including issues of assessment, methodology, measurement and evaluation.
'The selected papers give a graphic description of the overall nature of the work of music therapists, written in a fluid and easy to read manner. For the occupational therapist, whether interested in music therapy or not, there is much to gain from the increased awareness of the clinical and research work of another therapeutic discipline. The majority of the papers are based on case studies and well illustrate the common ground of the making of the therapeutic alliance... this book gives a good overview to music therapy practice and is presented in an interesting and lively fashion.'- British Journal of Occupational Therapy'These papers give new insights into music therapy and research as each practitioner espouses a different form of evaluation. I have found this collection of papers immensely stimulating... the work presented shows such extraordinary variation from highly complex thought and techniques through to equally compelling directness and simplicity.'- Journal of British Music Therapy'The scope of successful treatments spans the clinical spectrum, from tackling eating disorders to the reduction of self-injuring behaviour... this absorbing book gives a good idea of the present state of the art and the future paths open to this emerging application of music-making.'- BBC Music Magazine'Covering a wide range of clients and their problems, it provides fascinating insight into the diverse ways that music therapy is used to meet the needs of almost any situation. This book provides an invaluable music therapy text book and for those outside the discipline the editors, Margaret Heal and Tony Wigram, have succeeded in their aim "to reflect the breadth and scope of music therapy practice in the world today."'- Mencap News'... the book has encouraged me to see a role for music therapy within the traditional composition of the multi-disciplinary team in the mental health field.'- Psychiatric Bulletin'... provides a tremendous international digest of a variety of clinical work and research today... a fascinating book which would provide anyone with a feel for the huge variety of situations, techniques, challenges, and thinking in the practice of music therapy today.'- Music Education
Margaret Heal is a Senior Music Therapist for the Learning Disabilities Care Group, Forest Healthcare Trust, and a Clinical Supervisor at the Guildhall School of Music and Drama. Tony Wigram was Professor and Head of PhD Studies in Music Therapy at the University of Aalborg, Denmark, Honorary Research Fellow in the Faculty of Music at the University of Melbourne, Australia, and Reader in Music Therapy at Anglia Ruskin University, Cambridge, UK. He was Associate Editor of the Nordic Journal of Music Therapy, and a former President of both the European Music Therapy Confederation and the World Federation of Music Therapy. He was also Head Music Therapist at the Harper Children's Service in Hertfordshire, UK, and Research Advisor to Hertfordshire Partnership NHS Trust.
Foreword, Anthony Storr. Introduction, Margaret Heal and Tony Wigram. PART I: CLINICAL WORK. CHILDREN. 1. The creative processes are universal, Clive Robbins. 2. A case of severe infantile regression treated by music therapy and explored in group supervision, Pier Luigi Postacchini, Massimo Borghese, Brigitte Flucher, Loredana Guida, Marzia Mancini, Piera Nocentini, Laura Rubin, Sergio Santoni. ADOLESCENTS. 3. Containment in music therapy, Jos De Backer. 4. Control and creativitymusic therapy with adolescents in secure care, Claire Flower. FAMILIES 5. Music therapy with families, Amelia Oldfield ADULTS 6. Music therapy in the psychodynamic treatment of schizophrenia Hanne Metter Kortegaard. 7. Description of an experience in music therapy carried out at the Department of Psychiatry of the University of Genoa, G Berruti, G Del Puente, R Gatti, G Manarolo, C Vecchiato. 8. Levels of interaction in group improvisation, Esme Towse and Claire Flower. 9. Music therapy a methodological approach in the mental health field. Gianluigi di Franco. 10. Opening doorsthe effects of music therapy with people who have severe learning difficulties and display challenging behaviour, Fiona Ritchie. 11. Individual therapy with a man who has an eating disorder, Ann Sloboda. 12. Music - a mega vitamin for the brain, Denise Erdonmez. 13. Music therapy's role in the diagnosis of psychogeriatric patients, J Raijmaekers. PART II: RESEARCH. LITERATURE REVIEW. 14. Music therapy research to meet the demands of health and education services: research and literature analysis, Tony Wigram 15. Applications of music in medicine, C D Maranto. APPLIED RESEARCH 16. Spontaneous ritualised play in music therapy: a technical and theoretical analysis, A Agrotou. 17. Cultural aspects of music therapy, R Bright. 18. Developing interaction through shared musical experiences: A strategy to enhance and validate the descriptive approach, J Hooper. 19. Autistic children: the influence of maternal involvement in therapy, P Muller and A Warwick. 20. Research in practice in the music therapy treatment of a client with symptoms of anorexia nervosa, H Smeijsters and J van den Hurk. 21. The guitar doesn't know this song: an investigation of parallel development in speech/language and music therapy, J Sutton. 22. Observational techniques in the analysis of both active and receptive music therapy with disturbed and self-injurious clients, Tony Wigram. List of Contributors.
Find what you're looking for...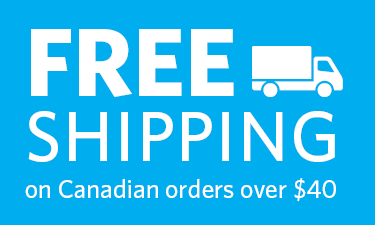 Stay Informed
Receive the latest UBC Press news, including events, catalogues, and announcements.
Publishers Represented
UBC Press is the Canadian agent for several international publishers. Visit our
Publishers Represented
page to learn more.