Music Therapy in Palliative Care
New Voices
Jessica Kingsley Publishers
Within the last decade music therapists have developed their work with people who have life-threatening illnesses and with those who are dying. This book presents some of that work from music therapists working in different approaches, in different countries, showing how valuable the inclusion of music therapy in palliative care has already proved to be.
It is important for the dying, or those with terminal illness, that approaches are used which integrate the physical, psychological, social and spiritual dimensions of their being. The contributors to this book emphasize the importance of working not only with the patient but with the ward situation, friends and family members. By offering patients the chance to be creative they become something other than patients - they become expressive beings, and there is an intimacy in music therapy that is important for those who are suffering. Many of the contributors write in their own personal voice, providing a particular insight which will be valuable not only to other music therapists seeking to enrich their own ways of working, but to all those involved in caring for the sick and the dying. Contributors describe their work with both children and adults living with HIV/AIDS, cancer and other chronic degenerative diseases.
This book brings together the first published volume of many music therapists working with different approaches in different countries. It provides an extremely comprehensive insight into the approaches used by music therapists working within a variety of palliative care settings and a diversity of client groups and life-threatening conditions. The text is supplemented by very moving case studies. The book indicates clearly the power of music, its effect and the associations we hold with music throughout our lives. It is a multidimensional medium which has tremendous impact on our past, present and future lives. It provides a therapeutic tool within palliative care which by its varying dimensions has a potential value for individuals who are struggling with their present life-threatening or life-limiting circumstance. It is an essential read for anyone wishing to discover the potential value of music therapy within palliative care.

– British Journal of Occupational Therapy
`Here is a book for the therapist, musician or student seeking a broard perspective on the practical application of music therapy. It is written by a range of practioners working in a variety of settings, each bringing a new vision to the interested reader. All aspects of music therapy are here represented, icluding listening, performance, composition (music and words) and milieu. Examples abound of different approaches to this most personal of therapeutic strategies - whether to complement pain relief, to provide an enjoyable undertaking for patients to join with each other and with their families and friends or as a diversionary activity. The thought provoking methods described from the practioner's view allow the reader to sit on sessions of music-making with patients turned musicians in a most exciting manner. It is this readability which will encourage the non-music therapist and non-therapist musician. Here are clear descriptions of successful methods in listening to music, in performning and composing with children and with older people. Lively imprtomptu 'jam' sessions are explored, carefully recalling instrumentation's and levels of musical expertise. Planned programmes of considerable complexity are described, allowing the reader to develop an understanding of the processes involved. A patient who wants me to compile a tape of his favourite music as a parting gift for his family, or the woman who has written words for a song but needs some help in composing a special tune. These cameos of practice are well presented and organised into a readable collection. They offer sufficient detail to encourage the well endowed music therapist while having sufficent non-technical material to allow access to the less musically inclined reder. This book is well referenced, offering a clear path to follow for those wishing to learn more. The subject and author indexes allow access to any vaguely recalled part of the book.

– Rostrum
In this pioneering book, David Aldridge presents chapters by an international range of music therapists who have extended the field to include work with patients suffering from the final stages of life-limiting illness. The result is an attractive volume that charts a fresh and innovative approach to problems faced by palliative care patients which will appeal to health care professionals as well as music therapists…I woud highly recommend this book as an inspiring addition to the literature on the use of creative therapies in palliative care. It offers a well-referenced, accessible and sensitively written contribution to the field.

– European Journal of Palliative Care
Music therapy is still in the process of establishing its role in the UK palliative care movement. On balance, this publication can only help to inspire more therapists to work in the field, and to communicate their experiences to a wider audience. The personal approach to writing adopted by many of the authors is both highly accessible and absorbing. With this publication the voice of music therapy speaks clearly, providing a highly recommended account of this exciting and challenging area of work.

– British Journal of Music Therapy
The contributors seek to emphasise the importance of working not only with the patient but with the ward situation, friends and family members; many write in their own personal voice, offering a particular insight which will be valuable not only to other music therapists seeking to enrich their own ways of working, but to all those involved in caring for the sick and the dying.

– Progress in Palliative Care
This book presents clinical writing from music therapists working using different approaches in various countries. It introduces the reader to different aspects of music therapy. The book contains in-depth case discussions rather than quantitative research analysis… Although entitled Palliative Care the book covers a wide spectrum of cancer stages, degenerative illnesses, HIV/AIDS, as well as, working with children and adults. The book illustrates the different areas where Music Therapy could work as part of a multi-disciplinary team.

– Irish Social Worker
This book explores music therapy's enhancement of palliative care - giving voice to nine currently unpublished Music Therapists. The writers work in many settings - hospices, hospitals, paediatric oncology wards, AIDS support centres - in diverse countries throughout the world. But this diversity blends into a harmonious and inspiring book.

– Grief Matters
I would highly recommend this book as an inspiring addition to the literature on the use of creative therapies in palliative care. It is slim (160 pages), well-written and highly readable, even to those who have no previous experience in the field.

– Marie Curie News
David Aldridge is Professor of Qualitative Research in the Faculty of Medicine at the University of Witten-Herdecke. He is author of Music Therapy Research and Practice in Medicine: From Out of the Silence (1996) Suicide: The Tragedy of Hopelessness (1998) and Spirituality, Healing and Medicine (2000) published by Jessica Kingsley Publishers.
Introduction, David Aldridge. 1. Music Therapy and the Creative Act, David Aldridge, Chair of Qualitative Research in Medicine, University of Witten/Herdecke, Germany. 2. Music Therapy as Milieu in the Hospice and Paediatric Oncology Ward, Tryge Aasgaard, Asistant Professor, Oslo College; Music Therapist, Ullevl, The National Hospital, Hospice Louisenberg, Oslo, Norway. 3. Lyrical Themes in Songs Written by Palliative Care Patients, Clare O'Callaghan. 4. Creativity and Communication Aspects of Music Therapy in a Children's Hospital, Beth Dun, Senior Music Therapist, Royal Children's Hospital, Melbourne. 5. Music Therapy at the End of Life: Searching for the Rite of Passage, Bridget Hogan. 6. Music Therapy in Chronic Degenerative Illness: Reflecting the Dynamic Sense of Self, Wendy Magee. 7. Music: A Means of Comfort, Susan Weber, Music Therapist, Johannes Hospiz der Barmherzigen, Munich; Lecturer in Music Therapy, Ludwigs Maximilian University, Munich. 8. Music Therapists' Personal Reflections on Working with Those Who Are Living with HIV/AIDS: `Almost the Definition of God', Nigel Hartley, Senior Music Therapist, Sir Michael Sobell House; London Lighthouse; Nordoff Robbins Centre, London. 9. Music Therapy with HIV Positive and AIDS Patients, Lutz Neugebauer. 10. The Implications of Melodic Expression for Music Therapy with a Breast Cancer Patient, Gudrun Aldridge, Lecturer, University of Witten/Herdecke, Germany. 11. Writing and Therapy: Into a New Tongue, Rob Finlayson.
Find what you're looking for...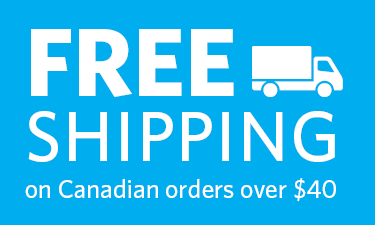 Publishers Represented
UBC Press is the Canadian agent for several international publishers. Visit our
Publishers Represented
page to learn more.