Music Therapy, Sensory Integration and the Autistic Child
Jessica Kingsley Publishers
Music's ability to influence emotions and moods is universally acknowledged, and music therapists have long known that stimulating the brain through the auditory system is a key to obtaining remarkable responses. Music therapy is a particularly effective tool when working with children with autism spectrum conditions, because music communicates with these children on a level where mere words cannot go.Written in a way that is both informative for the professional and accessible for parents, this book furthers the already strong case for the use of music therapy as a resource to encourage behavioural changes for the better in children with autism spectrum conditions. Placing particular emphasis upon sensory integration, the author discusses contributing factors to the behaviour of people on the autism spectrum, and, through the use of case studies, presents the latest approaches in music therapy that are enabling children with autism spectrum conditions to better cope with sensory integration.
'Dorita S. Berger interweaves the theories of sensory integration and music therapy to present a very practical basis for intervention with autistic children in an easy-to-read style. The chapters on sensory integration and the sensory systems give clear, refreshingly different descriptions of the neuroanatomy and neurophysiology underlying the theory.This book gives a valuable perspective on the relationship between music therapy and sensory integration in the process of intervention with the autistic child and makes one feel that a music therapist should be an essential member of the multidisciplinary team.'- The British Journal of Occupational Therapy'This little book, little in size but not in scope, authored by Dorita S. Berger, seems to cover a paucity because it falls within the reach of those who, without the requisite of being specialists are not fully outsiders; it also serves as an introduction to those who may like to proceed further in any of the several paths that converge and diverge to and from this fascinating area of human adaptation. I recommend the book and congratulate the author for her dedication, effort and beautiful activity by combining art with benefit to the many time forgotten children.'- BioMedical Engineering OnLine'The book is easy to read, jam-packed with information, and of interest to any music therapist working with or researching children with autism.' - International Journal of Disability, Development and Education'"Music therapy, Sensory Integration and the Autistic Child" does a master job of explaining music therapy and it's benefits. It's an unwritten language that opens wide doors of communication, understanding and skill building for children who have autism- and we think children in general. Berger's book opens with a concise, 8 page description of sensory systems, and how autism exists in its own sensory realm. Anyone wishing to discover this facet of autism will find this section illuminating. The book otherwise is well organized and directed to explaining how music therapy acts as a device that will enhance development of numerous educational related skills, including spontaneous and appropriate physical response to stimuli; self-management of behaviour; self-esteem; sequential memory and recall of information; temp/rhythm; gross and fine motor skills, to name a few. Berger includes sample goals and objectives for each of the developmental areas. Her text explains the needs and benefits in a way that presents, advocates and professionals can use to support their requests for IEP directed music therapy services. Each subject area contains a useful listing of other sources for those who seek additional information.' - Bridges 4 Kids'This new book by an American specialist opened my eyes even wider to the importance of music therapy, especially as it relates to intervening in sensory integration difficulties. I am sure that it will also help other Educational Psychologists understand the rationale and practice of music therapy to a more sophisticated level. It will be of particular interest and practical relevance to EPs with specialist responsibility for pupils with ASD's. This book gives a strong rationale for the importance of music therapy in the curriculum for ASD pupils. It is excellent and I strongly recommend it to EP colleagues working in the ASD specialism.'- Division of Educational Psychologists' Publication Debate.'In this thoroughly engaging and ground breaking text, Dorita Berger has convincingly presented the case for a theory of music therapy and its ability to bring comfort and balance to individuals diagnosed with autism and other pervasive developmental disorders. Dorita Berger has successfully accomplished the task of giving support to "the clinical approach to music therapy from a multidimensional physiological perspective" and has thus made an invaluable contribution to the literature in Music Therapy.'- The Arts in Psychotherapy
Dorita S Berger, a concert pianist and educator, is a Board Certified music therapist. As well as an extensive background in university teaching, she has written numerous articles on the impact of music on human development, and also a book entitled Toward the Zen of Performance. Currently, Dorita runs a Music Therapy Clinic in Norwalk, Connecticut, working one-on-one with PDD, autism, language learning delays, sensory issues and anxiety disorders. She also serves as a music therapy consultant to schools and special programs throughout the region.
Preface/Foreword. 1. Introduction: Who defines 'appropriate'? 2. Aspects of autism. 3. Aspects of sensory integration. 4. Functional adaptation defined. 5. Understanding basic sensory systems. 6.Are you listening? Part One. 7. Are you listening? Part Two. 8. Elements of music for sensory adaptation. 9. Music therapy in the realm of sensory integration. 10. Formulating music therapy treatment for sensory adaptation. 11. Conclusion. Appendix A. The role of music in physiologic accommodation. Appendix B. Sample assessment and progress reports. Bibliography. Index.
Find what you're looking for...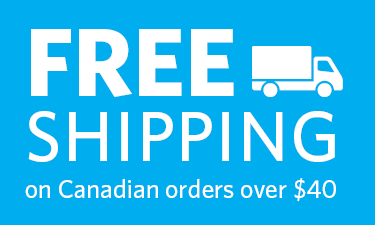 Publishers Represented
UBC Press is the Canadian agent for several international publishers. Visit our
Publishers Represented
page to learn more.