Music Therapy with Children and their Families
Jessica Kingsley Publishers
In the past, music therapy work with children typically took place in special schools without the family being present. More recently, music therapy has become a widespread practice, and this book reflects the variety of settings within which music therapists are now working with children together with their families.
The contributors are music therapists with experience of working with children and their families in a range of different environments, such as schools, hospices, psychiatric units, child development centres and in the community. They describe their approaches to family work with client groups including children with autism, learning disabled toddlers, adopted children and looked after teenagers. Their experiences demonstrate that involving the family in a child's music therapy can be beneficial for everyone, and that it is possible to address relationship issues within the family as part of the treatment.
This book will provide useful insight into the growing area of music therapy with children and their families, and will be valuable for music therapy professionals and students, as well as other medical and teaching professionals who work with families.
A central theme of empowering parents and carers by using these clinical techniques resonates throughout the book... It will encourage therapists to initiate different working apporaches and demostrates an increased need to work flexibly according to the needs of each client and their family. – Music Therapy and Special Music Education (http://approaches.primarymusic.gr)
The book stands as an endorsement, resource and challenge to music therapists to value and develop their work with children and families. Other readers will also benefit from witnessing how music can work its way into such a range of different settings and bring challenge. This is what music therapy is all about. – Music Education Research
The 10 chapters each have their own focus, structure and personal style which bring the individual clinician's work fully alive. This type of text is inspirational for other music therapy clinicians and students interested in the growing area...The book is an important contribution to music therapy literature and to the creation of a well established field of working with families. – Nordic Journal of Music Therapy
Amelia Oldfield is a well-known and prestigious music therapist with over 25 years' experience in the field. She works at the Croft Unit for Child and Family Psychiatry and at the Child Development Centre, Addenbrookes. She also lectures at Anglia Polytechnic University, where she co-initiated the MA Music Therapy Training. Amelia has completed four research investigations and a PhD. She has also produced six music therapy training videos. She is married with four children and plays clarinet in local chamber music groups in Cambridge, UK. Claire Flower has 20 years' experience as a music therapist in clinical practice, working in a range of settings with a wide variety of client groups. She works now at the Cheyne Child Development Service based at Chelsea and Westminster Hospital, London. Claire is a past Chairperson of the British Society for Music Therapy, maintains a supervision practice and continues to both write about and present her work extensively.
Foreword. Vince Hesketh, The Croft Children's Unit, Cambridge, UK. Acknowledgements. Introduction. Kay Sobey, Roehampton University, UK 1. Working in Partnership and Supporting Parents: Music Therapy for Pre-school Children and their Parents at a Child Development Centre. Amelia Oldfield, Anglia Ruskin University, UK. 2. Back to Basics: Community-Based Music Therapy for Vulnerable Young Children and their Parents. Tiffany Drake, Coram Children's Charity, London, UK . 3. Music Therapy Groups for Families with a Learning Disabled Toddler: Bridging Some Gaps. Helen Loth, Anglia Ruskin University, UK. 4. Autism and the Family: Group Music Therapy with Mothers and Children Rachel Bull, British Society for Music Therapy, UK. 5. `Who is the Therapy for?': Involving a Parent/Carer in their Child's Music Therapy. Jassenka Horvat, Nordoff-Robbins NMT Training Programme and Nicky O'Neill, Great Ormond Street Hospital, London, UK. 6. Music Therapy with Traumatised Children and their Families in Mainstream Primary Schools: A Case Study with a Six-Year-Old Girl and her Mother Sarah Howden, Anglia Ruskin University. 7. It's a Family Affair: Music Therapy for Children and Families in a Psychiatric Unit. Emma Davies, Addenbrookes Hospital, Cambridge, UK. 8. Music Therapy Following Adoption: The Role of Family Music Therapy in Developing Secure Attachment in Adopted Children. Colette E. Salkeld, Anglia Ruskin University, UK. 9. A Piece of the Puzzle: Music Therapy with Looked-after Teenagers and their Carers. Joy Hasler .10. Living with Dying: Reflections on Family Music Therapy with Children Near the End of Life. Claire Flower, Chelsea and Westminster Hospital, London, UK. References. The Contributors. Index.
Find what you're looking for...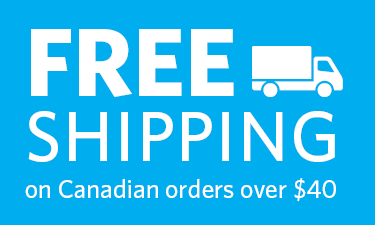 Publishers Represented
UBC Press is the Canadian agent for several international publishers. Visit our
Publishers Represented
page to learn more.