My Book of the Dead
New Poems
University of New Mexico Press
, High Road Books
For more than thirty years, Ana Castillo has been mesmerizing and inspiring readers from all over the world with her passionate and fiery poetry and prose. Now the original Xicanista is back to her first literary love, poetry, and to interrogating the social and political upheaval the world has seen over the last decade. Angry and sad, playful and wise, Castillo delves into the bitter side of our world--the environmental crisis, COVID-19, ongoing systemic racism and violence, children in detention camps, and the Trump presidency--and emerges stronger from exploring these troubling affairs of today. Drawings by Castillo created over the past five years are featured throughout the collection and further showcase her connection to her work as both a writer and a visual artist. My Book of the Dead is a remarkable collection that features a poet at the height of her craft.
The critical spirit of Xicanisma animates [Ana Castillo's] latest poetry collection. . . . This is quintessential Castillo.'--Diego Báez, Booklist
With a sharp eye and even sharper wordplay, the poems radiate with emotion, from anger to heartbreak. . . . My Book of the Dead is a striking poetry collection that honors the lost, both known and unknown.'--Dontaná McPherson-Joseph, Foreword Reviews
Ana Castillo offers us the consolations of poetry in the face of current crises of incipient neofascism, entrenched racism, surveillance states, financial inequality, and precarity. . . I am awed by the scale, depths, stretches, bilingual inflections, and powerful ironies of her words that are more necessary than ever in our traumatized world.'--Azade Seyhan, author of Heinrich Heine and the World Literary Map: Redressing the Canon
These are poems that will immerse you in the various rhythms of life and death--while also reminding us of the rage, joys, sorrows, desires, and dolores of both.'--Francisco J. Galarte, author of Brown Trans Figurations: Rethinking Race, Gender, and Sexuality in Chicanx/Latinx Studies
In My Book of the Dead you do not delve into the sweet hereafter as if in a level of Dante's Hell, but into the mystical, magical realism breathing life into the quiescence of the everlasting moment of the here and now, caught up in the impossible duende of a poet whose every palabra celebrates and embraces la vida. The Egyptians may have had Osiris, but we have Ana Castillo and her honey for Oshun.'--Tony Medina, author of Death, With Occasional Smiling
Ana Castillo's latest work, My Book of the Dead, is a powerful testament to strength and resilience. Its historical references to the struggles our communities have endured and its addressing of political perils and climate crises are lessons needed for this time.'--Nancy Mercado, author of It Concerns the Madness
Ana Castillo is a celebrated author of poetry, fiction, nonfiction, and drama. Among her award-winning books are So Far from God: A Novel; The Mixquiahuala Letters; Black Dove: Mamá, Mi'jo, and Me; The Guardians: A Novel; Peel My Love Like an Onion: A Novel; Sapogonia; and Massacre of the Dreamers: Essays on Xicanisma (UNM Press). Born and raised in Chicago, Castillo resides in southern New Mexico.
Find what you're looking for...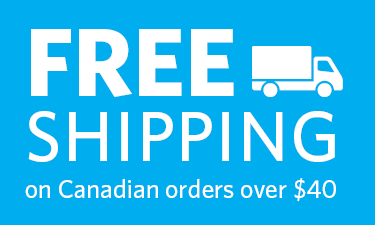 Publishers Represented
UBC Press is the Canadian agent for several international publishers. Visit our
Publishers Represented
page to learn more.