b&w line illustrations throughout
My Social Stories Book
Jessica Kingsley Publishers
Over the last decade, Carol Gray's Social Stories approach hasbecome established as a highly effective way of teaching social andlife skills to children on the autism spectrum. Taking the form ofshort narratives, the Stories in My Social Stories Book takechildren step by step through basic activities such as brushing yourteeth, taking a bath and getting used to new clothes. It also helpschildren to understand different experiences such as going to school,shopping and visiting the doctor. These stories are written forpreschoolers aged from two to six, and the book is a useful primer forall young children - but most especially those on the autismspectrum.
My Social Stories Book contains over 150 Stories, and isillustrated throughout with line drawings by Sean McAndrew, which forma visual counterpart to the text. A helpful introduction explains toparents and carers how to get the most out of the book.
Carol Gray has extensive experience of working withchildren with autistic spectrum disorders. She teaches at JenisonPublic School in Michigan, USA, is the editor of The MorningNews, a newsletter on autistic spectrum disorders, and lecturesinternationally.
Acknowledgements. A Note to Parents and Professionals. 1. Taking Care
of Me. What do I do when I need to use the toilet? Where are the
toilets? How do I help others find the toilet in my home? Where are
other toilets? Time to wash my hands. Why do I wash my hands? When do
people wash their hands? How do children learn to wash their hands?
Time to brush my teeth. When do people brush their teeth? How do
children learn to brush their teeth? Time to take medicine. Why is
medicine special? Why do adults give me medicine? When do adults give
me medicine? What is liquid medicine? What is a medicine spoon? How do
adults give me medicine? Time to blow my nose. What does "blowing
my nose" mean? What does "wiping my nose" mean? What
do I use to blow or wipe my nose? How do I use a tissue? Why do
children need new clothes? Why do I have new clothes? Where do I find
new clothes? How does it feel to wear new clothes? When do I wear new
clothes? Choosing clothes to ear outside. What do people where when it
gets cold outside? What do people wear when it gets warn outside? What
is a coat? What is a mitten? Why do people wear boots? Time for a nap.
Why do I take naps? When is naptime? What do adults do when I am taking
a nap? How to children learn to take naps? Time for a haircut. When do
I get my hair cut? What is a hairstylist? Where does a hairstylist
work? How can I help the hairstylist? What steps do I follow to get my
haircut? Time to clip my fingernails. Who clips my fingernails? Is
having my fingernails clipped safe? Time to clip my toenails. Who clips
my toenails? Is having my toenails clipped safe? Time for a bath. When
do I take a bath? Why do I leave my clothes outside the bathtub? How do
I get into the bathtub? How do adults help me take a bath? Time to wash
my hair. What is shampoo? When does my hair get washed? How do children
learn to wash their hair? What does it mean when people say,
"Time to go to bed"? When is bedtime? Where do I sleep?
When do people go to bed? What is a dream? How do I go to bed? 2. Home.
What are unexpected noises? What is a telephone? What is a doorbell?
How do doors make noises? Why do dogs bark? What happens when people
drop things? What is a vacuum cleaner? Why do cars have horns? What is
thunder? Who knows about time? Who knows what time it is? What is a
watch? What does "hurry up" mean? What does it mean to be
on time? What does it mean to "be late"? Who is coming to
play? When will we play? What can i say when my friend arrives? What
will we do today?
Find what you're looking for...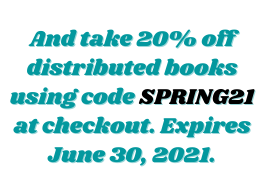 Publishers Represented
UBC Press is the Canadian agent for several international publishers. Visit our
Publishers Represented
page to learn more.