Natural Resource Revenues
A Test of Federalism
Debate on the question of who should receive the surplus revenuegenerated by natural-resource exploitation -- Ottawa or the provinces-- is usually carried on in terms of history, politics custom, law,social values, and environmental considerations. This collection ofessays presents analyses of the question from the economist's pointof view.
The essays fall into three groups. In the first of these, theauthors examine the taxation of the mining and energy industries andshow how the method of taxation chosen by different levels ofgovernment -- federal or provincial -- may be "non-neutral,"distorting private output and timing decisions. The second groupconsists of careful case studies of the effects of particular naturalresource taxation measures; the third focuses directly on the questionof provincial and federal entitlement to resource revenues.
Although arguments are advanced for linking the right to tax to theresponsibility for management and control (at present vested in theprovinces), most of the contributors would agree that the provincesshould be regarded as stewards and bailiffs, not landlords; as rentcollectors and managers, not "rentiers" and owners.
Anthony Scott is a professor of economics at theUniversity of British Columbia.

The British Columbia Institute of Economic Policy Analysis /Walter D. Young

Foreword / Mason Gaffney

Introduction / Anthony Scott

Acknowledgments

Who Should Get Natural Resource Revenues? / AnthonyScott

The Constitution: A Basis for Bargaining / W.R.Lederman

The Political Context of Resource Development in Canada / DonaldV. Smiley

Equalization Payments and Energy Royalties / Thomas J.Courchene

Note on Equalization and Resource Rents / Douglas H.Clark

Natural Resource Revenue Sharing: A Dissenting View / Andrew R.Thompson

Resource Rent: How Much and for Whom? / Harry F. Campbell, W.D.Gainer and Anthony Scott

Static Redistributive and Welare Effects of an Export Tax? /T.L. Powrie

Taxes, Royalties, and Equity Participation as Alternative Methods ofDividing Resource Revenues: The Syncrude Example / John Helliwelland Gerry May

A Comment on Natural Resource Revenue Sharing: The Links betweenRevenue Sharing and Energy Policy / Judith Maxwell

Rent vs. Revenue Maximization as an Objective of EnvironmentalManagement / Harry F. Campbell

Ontario Mining Profit Tax: An Evaluation / J. ClarkLeith

Governments and Mineral Resource Earnings: Taxation with OverSimplification? / Paul G. Bradley

Note on Federations and Risk Aversion / John Butlin

A Note on the Economics of Oil-Financed Recovery Projects / G.C.Watkins

The Concept of a Nation and Entitlements to Economic Rents / A.Milton Moore

The Volatility of Rents / Albert Breton

A Comment on Decentralized Resource Control / Irene M.Spry

Biographical Notes

Index
Find what you're looking for...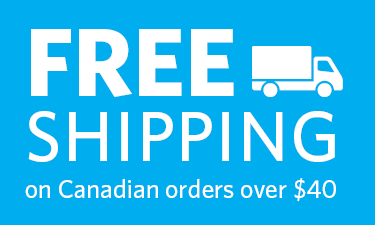 Publishers Represented
UBC Press is the Canadian agent for several international publishers. Visit our
Publishers Represented
page to learn more.