Nature-Based Expressive Arts Therapy
Integrating the Expressive Arts and Ecotherapy
Jessica Kingsley Publishers
Responding to the increased interest in the integration of expressive arts and ecotherapy, this book presents a nature based approach to expressive arts work. It provides an overview of the two fields, emphasizing how they can enrich and learn from each other, and highlights attitudes and practices in expressive arts that are particularly relevant to working with nature. This includes cultivating an aesthetic response to the earth, the relationship between beauty and sustainability, and lessons about art and nature from indigenous cultures. Four suggested structures for a nature based expressive arts activity - including writing, body, and ritual centered - are provided in the appendices.
A much needed and awaited book that will greatly contribute to expressive arts therapy. In a poetic way, it establishes the bases on a philosophical, theoretical and practical level for the integration of nature in the field of health, arts and transformation. Our world urgently needs us to start practicing and living the ideas of sustainability and care laid out by Sally and Melia.
We have become postmodern slaves of an online world, obsessed with speed, in a manic push for economic growth. We try to fix the problems quickly in order to return to business as usual. Atkins and Snyder proclaim an expressive arts therapy, based on communion and ecological presence. Beauty is seen as a life force that awakens us, and inspires us to create hope. As we face new challenges we need new approaches of restoration and healing - Atkins and Snyder went a step ahead.
Sally Atkins is Core Faculty of the European Graduate School, Switzerland and Professor Emerita and Founder of the Expressive Arts Therapy Program at Appalachian State University, NC.
Melia Snyder directs the Expressive Arts Therapy Certificate at Appalachian State University, NC and teaches at the European Graduate School, Switzerland.
Foreword / Corrine Glesne
Foreword / Per Espen Stoknes
Acknowledgements
Preface
Part I: Beginning
Introduction
Purpose of the book
Stories: The rootlets of our work
The stories we are living
Paradigm shifts: Recognizing our stories
Organization of the book
Part II: Moving In
Chapter 1: Expressive Arts and Ecotherapy: Shifting Paradigms
The field of expressive arts
The field of ecotherapy
Toward a nature-based expressive arts
Summary
Chapter 2: Stories from the Arts
The long story of the arts
Beauty
Aesthetic response and responsibility
Summary
Part III: Insearch
Chapter 3: Stories from Ecological Science
The ecology of relationship
Embracing process orientation
Metaphors of wholeness: The story of Gaia
Summary
Chapter 4: Stories from Ecological Philosophy
The universe story
Ecoepistemologies
Walking more gracefully in the world
Summary
Chapter 5: Stories from Indigenous Cultures
Indigenous peoples
Personal encounters with indigenous cultures
Indigenous beliefs and practices and nature-based expressive arts
Summary
Part IV: Finding Voice
Chapter 6: Nature-Based Expressive Arts: Cultivating an Aesthetic Response to the World
Theoretical integration
Nature-based expressive arts: basic concepts
Stories of resilience
Teaching stories
Nature-based expressive arts in life
Summary
Part V: Bring Art into Life
Appendices
Appendix A: The Nature of the Body / Lauren E. Atkins
Appendix B: The Pen and the Path / Melia Snyder
Appendix C: Cherokee Drumstick Ritual: Helping Children to Find Their Beat on Mother Earth / Keith M. Davis
Appendix D: Fire By Friction, Humility and Attunement / Justin S. Cantalini and Erin Rice Cantalini
Reference
Index
Find what you're looking for...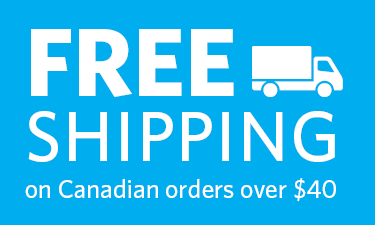 Publishers Represented
UBC Press is the Canadian agent for several international publishers. Visit our
Publishers Represented
page to learn more.