Needling Techniques for Acupuncturists
Basic Principles and Techniques
Jessica Kingsley Publishers
, Singing Dragon
This introduction to the key principles of needling techniques for acupuncturists has been produced with the needs of the student in mind, and serves as a core learning tool for beginners, and a handy reference for later use.
The book covers everything from the basics of good practice in care of filiform needles, through methods of insertion, to manipulation and the arrival of Qi. Reinforcing and reducing methods of acupuncture are explained, as are the four essential needling manipulations of Dragon-Tiger-Tortoise-Phoenix. The book concludes with practical chapters on the retention and withdrawal of needles, and the management and prevention of accidents. Explanations are clear and illustrated with diagrams, and fully demonstrated in action on the accompanying DVD (for PC only). For ease of use, all key manipulations and principles are indexed on the DVD for quick reference and easy repetition.
This practical guide will be an invaluable learning and reference aid to all students and practitioners of acupuncture.
Professor Chang Xiaorong is a doctorate advisor and leading teacher in the Hunan higher education system. She is the Director of the National TCM Administration's Meridian-Organ Relationship Key Research Unit, as well as the director and academic leader of the Hunan Provincial Acupuncture, Moxibustion and Tuina Key Discipline, director of the Hunan Acupuncture Provincial High Quality Courses, vice-president of the Hunan Acupuncture Association and research topic correspondent reviewer for the National Natural Sciences Foundation. She has been involved with acupuncture for thirty years and has taught on both undergraduate and postgraduate degree programs.
Assistant Editors: Yuan Yiqin and Ai'kun
Editorial Committee: Yang Qianyun, Wang Chao, Lan Lei, and Guo Tingxiang
1. Structure, Specification, Checking and Maintenance of the Filiform Needle. 2. Needling Practice. 3. Preparation. 4. Insertions. 5. Direction, Angle and Depth of Insertion. 6. Manipulations and Arrival of Qi. 7. The Reinforcing and Reducing Methods of Acupuncture. 8. Four Comprehensive Needling Manipulations Called Dragon-Tiger-Tortoise-Phoenix. 9. Retention and Withdrawal of Needles. 10. Management and Prevention of Accidents. 11. Precautions.
Find what you're looking for...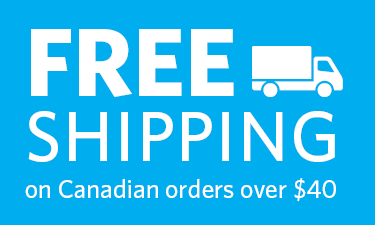 Publishers Represented
UBC Press is the Canadian agent for several international publishers. Visit our
Publishers Represented
page to learn more.