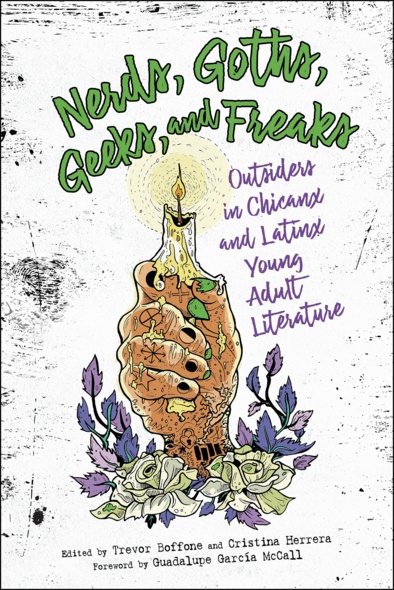 CA$138.00

Back Order
Ships in 4-6 weeks.
GO TO CART
Nerds, Goths, Geeks, and Freaks
Outsiders in Chicanx and Latinx Young Adult Literature
University Press of Mississippi
Winner of the 2022 Edited Book Award from the Children's Literature Association
Contributions by Carolina Alonso, Elena Avilés, Trevor Boffone, Christi Cook, Ella Diaz, Amanda Ellis, Cristina Herrera, Guadalupe García McCall, Domino Pérez, Adrianna M. Santos, Roxanne Schroeder-Arce, Lettycia Terrones, and Tim Wadham
In Nerds, Goths, Geeks, and Freaks: Outsiders in Chicanx and Latinx Young Adult Literature, the outsider intersects with discussions of race, ethnicity, gender, and sexuality. The essays in this volume address questions of outsider identities and how these identities are shaped by mainstream myths around Chicanx and Latinx young people, particularly with the common stereotype of the struggling, underachieving inner-city teens.
Contributors also grapple with how young adults reclaim what it means to be an outsider, weirdo, nerd, or goth, and how the reclamation of these marginalized identities expand conversations around authenticity and narrow understandings of what constitutes cultural identity.
Included are analysis of such texts as I Am Not Your Perfect Mexican Daughter, Shadowshaper, Swimming While Drowning, and others. Addressed in the essays are themes of outsiders in Chicanx/Latinx children's and young adult literature, and the contributors insist that to understand Latinx youth identities it is necessary to shed light on outsiders within an already marginalized ethnic group: nerds, goths, geeks, freaks, and others who might not fit within such Latinx popular cultural paradigms as the chola and cholo, identities that are ever-present in films, television, and the internet.
Nerds, Goths, Geeks, and Freaks furthers existing scholarly conversations about Latinx children's literature by looking at 'outsiders within an already marginalized community.' . . . For those outside of Latinx children's literature scholarship: This area of study tends to focus on stereotypical portraits of young Latinxs—that is, the chola/a/x, inner-city kids, at-risk youth, etc. But, in focalizing other Latinx youth populations, this volume encourages engagement with very real, seldom interrogated Latinx adolescents. . . . All in all, Nerds, Goths, Geeks, and Freaks: Outsiders in Chicanx and Latinx Young Adult Literature is a solid academic text, a great invitation for new Latinx youth literature scholars, and an intriguing library of excellent Latinx children's books.
Nerds, Goths, Geeks, and Freaks successfully fulfills its aim of, and repeated call for, representation of a range of Latinx and Chicanx identities—a representation still lacking in YA fiction and academic analysis—in that it validates identities beyond the cholo/a while analyzing the difficulties of their intersection with and cultural dislocation from both white American and Latinx communities. The text raises many important points for further discussion, particularly on cultural spaces; voice and language; teen sexuality; arts and their intersection with personal and political consciousness; and the complex interplay between outsider status from one community resulting in insider status for or within another.
Overall, these essays are an excellent addition to academic scholarship and support the need for diverse representation for Latinx, Chicanx, and other marginalized communities in society.
As a scholar who has also explored what it means to be an outsider, neither on the inside nor the outside of one's cultures, particularly Latinx cultures, I found this volume to be especially impressive. The tone of all of the chapters is conversational and accessible, while maintaining the kind of scholarly rigor one would expect from an academic volume. Boffone and Herrera have landed on a particular balance of opening a new door in scholarship without having pretentiousness about their work. As one of the few edited collections on Latinx youth literature currently in publication, Nerds, Goths, Geeks, and Freaks will be the metric by which we measure all forthcoming works.
Trevor Boffone and Cristina Herrera's Nerds, Goths, Geeks, and Freaks: Outsiders in Chicanx and Latinx Young Adult Literature is an important and timely collection of essays, one that underscores the ways in which Latinx young adult literature can push us to think in fresh and innovative ways about the figure of the outsider from an intersectional perspective.
Although Latinx writers are increasingly being recognized in mainstream markets, the YA writers club is woefully unstudied. This collection, the first of its kind in this field, initiates a remedy for their place in the shadows. . . . This collection of essays was a pleasure to read and has provided me access to authors and their works that, overall, I would not run across in my normal reading list.
Upon reading this book, one looks forward to editors compiling follow-up books that continue to extend conversations about outsider Latinx YA literature, theatre (for example, LinManuel's Hamilton), and its hybrid narratives beyond nerds, goths, geeks, and freaks, shining more light on Latinx outsiders who are asserting themselves from the fringe through telenovelas, music videos, digital platforms, and more. Using the language from the foreword by Guadalupe Garcia McCall, this scholarly volume successfully documents Latinx outsider YA literature that is expansive, enlightened, and emboldened with pride from the fringe.
The collection addresses a theoretical gap specific to Latinx and Chicanx youth literature while acknowledging how the fictional work of African American writers also presents similar themes, thus highlighting the unique perspectives each author provides while they contribute to and expand on conversations that have been taking place in the fields—both the literary and the scholarly—of youth literatures.
Nerds, Goths, Geeks, and Freaks recovers 'weird' and other marginalized Latinx and Chicanx youth from the margins of literary studies and our cultural imaginations. By making visible their stories and experiences, this collection presents possibilities for identity-making in ways that challenge hegemonic constructions of Latinx and Chicanx identities. This is a much-needed intervention.
Trevor Boffone is lecturer in Women's, Gender, and Sexuality Studies Program at the University of Houston and the founder of the 50 Playwrights Project. He is the coeditor of Encuentro: Latinx Performance for the New American Theater. Cristina Herrera is professor and director of Chicano/Latino studies at Portland State University. She is author of Contemporary Chicana Literature: (Re)Writing the Maternal Script.
Find what you're looking for...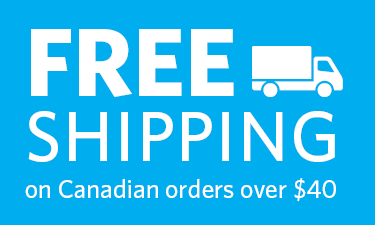 Stay Informed
Receive the latest UBC Press news, including events, catalogues, and announcements.
Publishers Represented
UBC Press is the Canadian agent for several international publishers. Visit our
Publishers Represented
page to learn more.