6 maps, 2 charts, 1 table
Nested Federalism and Inuit Governance in the Canadian Arctic
Nested Federalism and Inuit Governance in the Canadian Arctic traces the political journey toward self-governance taken by three predominantly Inuit regions over the past forty years: Nunavik in northern Québec, the Inuvialuit Settlement Region in the western Northwest Territories, and Nunatsiavut in northern Labrador. The Canadian federal system was never designed to recognize Indigenous governance, and it has resisted formal institutional change. But change has come.
Indigenous communities have successfully mobilized to negotiate the creation of self-governing regions. Policymakers and politicians have responded by situating almost all these regions politically and institutionally within existing constituent units of the Canadian federation. The varied governance arrangements emerging as a result are forms of nested federalism, a new and largely unexplored model of government that is transforming Canada as it reformulates the relationship between Indigenous peoples and the state.
Following the development trajectories of these three northern regions, Gary Wilson, Christopher Alcantara, and Thierry Rodon investigate their internal dynamics and their relationships with other levels of government in several key policy areas. This meticulous analysis offers new insight into the evolution of Indigenous self-government, as well as its consequences for Indigenous communities and for the future of Canadian federalism.
This book will appeal to scholars and students of political science, public administration, public policy, and Indigenous and northern studies, as well as to Indigenous policymakers and residents of the territorial and provincial North.
Nested Federalism offers a clear comparative study of three evolving models of Inuit governance. It belongs on the bookshelf of anyone seeking a nuanced understanding of the complexity and dynamics of Indigenous self-government in the Arctic and in other parts of Canada.
Wilson, Alcantara, and Rodon pose – and answer – timely questions about the governmental options available to Indigenous peoples seeking control of their lives and lands. Focusing on the critically important policy areas of housing, education, and resource development, they meld theoretical sophistication with on-the-ground detail to analyze governance regimes in three Inuit regions: Nunavik, Nunatsiavut, and the Inuvialuit Settlement Region. Their comparative analysis convincingly identifies factors that advance Indigenous control and that also limit it, offering lessons of wide relevance to Indigenous peoples in Canada and elsewhere.
Gary N. Wilson is a professor of political science at the University of Northern British Columbia. He is the co-editor of Northern Sustainabilities: Understanding and Addressing Change in the Circumpolar World (with Gail Fondahl) and Resource Communities in a Globalizing Region: Development, Agency, and Contestation in Northern British Columbia (with Paul Bowles). He has also written numerous articles and book chapters on politics and governance in the circumpolar north.
Christopher Alcantara is a professor of political science at the University of Western Ontario. He is the author of A Quiet Evolution: The Emergence of Indigenous-Local Intergovernmental Partnerships in Canada (with Jen Nelles); Negotiating the Deal: Comprehensive Land Claims Agreements in Canada; and Beyond the Indian Act: Restoring Aboriginal Property Rights (with Tom Flanagan and André Le Dressay). He has published over 40 articles in a wide array of scholarly journals.
Thierry Rodon is an associate professor in the Political Science Department at Université Laval and holds the Research Chair in Northern Sustainable Development. He is also the director of the Interuniversity Centre for Aboriginal Studies and Research (CIERA). He has authored numerous publications on Indigenous policies, treaties, and self-governance in Canada.
Introduction
1 Theoretical Foundations
2 Evolution
3 Nunavik
4 Inuvialuit Settlement Region
5 Nunatsiavut
Conclusion
Notes; Works Cited; Index
Related Titles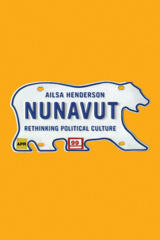 Nunavut
Rethinking Political Culture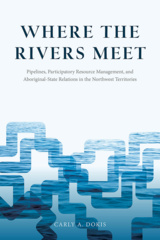 Where the Rivers Meet
Pipelines, Participatory Resource Management, and Aboriginal-State Relations in the Northwest Territories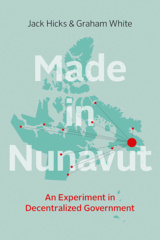 Made in Nunavut
An Experiment in Decentralized Government
By Jack Hicks and Graham White
Indigenous Empowerment through Co-management
Land Claims Boards, Wildlife Management, and Environmental Regulation
By Graham White
‹
›
Find what you're looking for...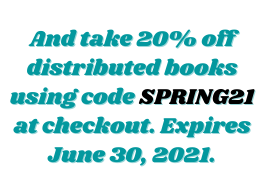 Publishers Represented
UBC Press is the Canadian agent for several international publishers. Visit our
Publishers Represented
page to learn more.