$62.95

Back Order
Ships in 4-8 weeks.
GO TO CART
New Developments in Autism
The Future is Today
Jessica Kingsley Publishers
This international collection provides a comprehensive overview of cutting-edge research on autism spectrum disorders (ASDs) by well-known experts in the field, stressing the importance of early diagnosis and a good working relationship between parents and professionals. The contributors cover a wide range of aspects of ASDs, from early assessment techniques, neurodevelopment and brain function to language development, executive function and genetic research. They explore how individuals with ASDs think and give evidence-based guidance on how to handle difficulties with social interaction and language development using appropriate interventions.New Developments in Autism will be of great interest to professionals, researchers, therapists, parents and people with ASDs.
'This book provides a comprehensive overview of the latest research on autism.'- Children & Young People Now'Gathering together many of the most creative and productive researchers in the field and eliciting from them a discussion of those topics they know best, these scholars have produced a remarkable volume, one that represents an invaluable resource to the researcher and the clinician.'- PsycCRITIQUES'As someone with both parental and professional involvement with autism, I found this book of great interest and value. The authors provide a wealth of practical advice for parents and professionals trying to work their way through that troublesome triad of diagnosis, assessment and individualised education guidelines.'- Community Care Magazine'New Developments in Autism is a book that is a must for those professionals with a keen interest in Autism Spectrum Disorders (ASDs). The diverse content and different primary function of the work presented makes each chapter unique. As a consequence this book is a varied and interesting read. This book attempts to construct a bridge between theory and practice and provides practical applications of the theory relevant to those working and living with individuals with ASDs. The format and content of this book takes thinking related to autism in new and exciting directions.'- Debate
Juan Martos Perez is a leading psychologist in Spain and has been working in the field of autistic spectrum disorders for over 20 years. He is currently technical advisor to the Spanish Parents Association for People with Autism (APNA) and has held numerous positions in institutions including the Autonomous University of Madrid and the Language Institute of Madrid. Pedro M. Gonzalez is a psychologist, who currently works at APNA and the Department of Educational Orientation of the Primary and Secondary School Santa Maria de la Providencia in Madrid. He has held previous positions at Madrid University and the Irish Society for Autism. Maria Llorente Comi works as a clinical psychologist at APNA. She performs diagnostics, evaluations and assessments of families and teachers and has published various articles on autistic spectrum disorders. Carmen Nieto is a psychologist who currently works at APNA and as an assistant lecturer in the Department of Basic Psychology at the Autonomous University of Madrid. She has been working in the autism field for many years both academically and clinically.
Introduction. 1. The epidemiology of pervasive developmental disorders, Eric Fombonne, Canada. 2. Early manifestation of autistic disorder during the first two years of life, Juan Martos Perez, Pedro M. Gonzalez, Maria Llorente and Carmen Nieto, Spain. 3. Early assessment in autism, Catherine Lord, USA. 4. Implicit learning impairments in autism: Implications for diagnosis and treatment, Laura Klinger, Mark Klinger and Patricia Pohling, USA. 5. Joint attention and autism: Theory, assessment and neurodevelopment, Peter Mundy and Danielle Thorp, USA. 6. On being moved in thought and feeling: An approach to autism, Peter Hobson, UK. 7. Systemising and empathising in autism, Sally Wheelwright, UK. 8. Executive functions in autism: Theory and practice, Sally Ozonoff, USA. 9. Relationship between language and development in autistic spectrum disorders, Isabelle Rapin, USA. 10. Developmental and behavioural profiles of children with autism and Asperger Syndrome, Susan Leekam, UK. 11. Neuro-anatomical observations of the brain in autism, Margaret Bauman and Thomas L. Kemper, USA. 12. Cortical circuit abnormalities (minicolumns) in the brains of autistic patients, Manuel F. Casanova, USA. 13. Genetic research into autistic disorder, Angel Diez Cuervo, Spain. 14. Parents and professionals. Collaboration! Collaboration? Hilde De Clerk and Theo Peeters, Belgium. References. Subject index. Author index.
Find what you're looking for...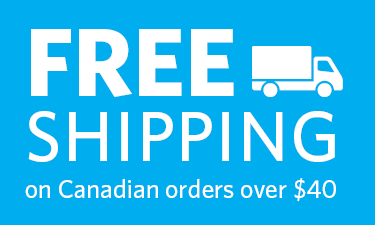 Publishers Represented
UBC Press is the Canadian agent for several international publishers. Visit our
Publishers Represented
page to learn more.