New Possibilities for the Past
Shaping History Education in Canada
The place of history in school curricula has sparked heated debate in Canada. Is Canadian history dead? Who killed it? Should history be put in the service of nation? Can any history be truly inclusive?
In this volume, museum educators, secondary school teachers, and leading and emerging historians and history educators define a new agenda for history education research by shifting the focus from content to method, from what should be included in narratives about the past to how to think about and teach history. They document the state of history education theory, research, and practice and consider the implications of research for classrooms from kindergarten to graduate school and in other contexts, including museums, virtual environments, and public institutional settings. They also consider the perspectives of indigenous peoples, the citizens of Quebec, and advocates of citizenship education.
Reflecting current critical engagement among historians, educators, and the Canadian public, New Possibilities for the Past sets a comprehensive research agenda both to help students at all levels learn about the past, and, more importantly, to understand how we construct history from its infinite possibilities.
This volume is an essential addition to the library of any student, historian, history educator, or history teacher interested in the state of learning and teaching in "our home and native land."
This excellent book contains outstanding contributions on history education, relating not only to Canadian issues but also to educational debates taking place in different continents. Its chapters are without doubt insightful tools for developing a reflective point of view about the role of historical contents in our increasingly globalized and multicultural societies.
In shifting the discussion from 'what' kinds of history should be taught in our schools to 'how' history should be taught, this pathbreaking book takes us beyond the stale debates of the 1990s. It is, in itself, an important milestone in the development of the field of history education in Canada.
Penney Clark is an associate professor in the Department of Curriculum and Pedagogy at the University of British Columbia and director of the History Education Network/Histoire et éducation en réseau.
Contributors: Penney Clark, Margaret Conrad, Nicki Darbyson, Kent den Heyer, Marc André Ethier, Gerald Friesen, Viviane Gosselin, Kevin Kee, David Lefrançois, Jocelyn Létourneau, Stéphane Lévesque, Michael Marker, Tom Morton, Ken Osborne, Carla Peck, Ruth Sandwell, Alan Sears, Peter Seixas, and Amy von Heyking
Introduction / Penney Clark
Part 1: History Education: Contested Terrain
1 A Brief Survey of Canadian Historiography / Margaret Conrad
2 Teaching Canadian History: A Century of Debate / Ken Osborne
3 The Debate on History Education in Quebec / Jocelyn Létourneau
4 Teaching History from an Indigenous Perspective: Four Winding Paths up the Mountain / Michael Marker
Part 2: Orientations Toward Historical Thinking
5 What it Means to Think Historically / Stéphane Lévesque
6 Assessment of Historical Thinking / Peter Seixas
7 History Education as a Disciplined "Ethic of Truths" / Kent den Heyer
Part 3: Classroom Contexts for Historical Thinking
8 Historical Thinking in Elementary Education: A Review of Research / Amy von Heyking
9 Historical Thinking in Secondary Schools: Zones and Gardens / Tom Morton
10 The Shape of Historical Thinking in a Canadian History Survey Course in University / Gerald Friesen
11 History Iis a Verb: Teaching Historical Practice toTeacher Education Students / Ruth Sandwell
Part 4: Other Contexts for Historical Thinking
12 Historical thinking in the Museum: Open to Interpretation / Viviane Gosselin
13 Creating and Using Virtual Environments to Promote Historical Thinking / Kevin Kee and Nicki Darbyson
14 Obsolete Icons and the Teaching of History / Peter Seixas and Penney Clark
Part 5: Perspectives on Historical Thinking
15 Ethnicity and Students' Historical Understandings / Carla Peck
16 Learning and Teaching History in Quebec: Assessment, Context, Outlook / Marc André Ethier and David Lefrançois
17 Historical Thinking and Citizenship Education: It Is Time to End the War / Alan Sears
Contributors
Index
Related Titles
Transforming the Canadian History Classroom
Imagining a New "We"
What We Learned
Two Generations Reflect on Tsimshian Education and the Day Schools
Museums and the Past
Constructing Historical Consciousness
Edited by Viviane Gosselin and Phaedra Livingstone
‹
›
Find what you're looking for...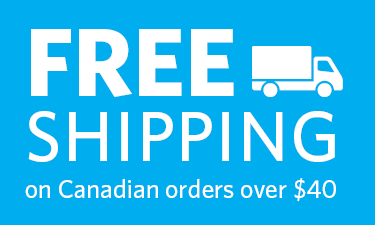 Stay Informed
Receive the latest UBC Press news, including events, catalogues, and announcements.
Publishers Represented
UBC Press is the Canadian agent for several international publishers. Visit our
Publishers Represented
page to learn more.