Ninety Miles and a Lifetime Away
Memories of Early Cuban Exiles
University of Florida Press
Rare accounts of Cuban migrationin the words of the exiles themselves
Bringingtogether an unprecedented number of extensive personal stories, this bookshares the triumphs and heartbreaking moments experienced by some of the firstCubans to come to the United States after Fidel Castro took power in 1959. Ninety Miles and a Lifetime Away is a moving look inside fifteen years of migration that changed the twocountries and transformed the lives of the people who found themselvesseparated from their homeland.
David Powell presentsinterviews with refugees who left Cuba between 1959 and the 1962 MissileCrisis, as well as those who embarked on the Freedom Flights of the late 1960sand early 1970s. During these years more than 600,000 Cubans migrated to theUS, some by way of other countries and many arriving in Miami with only a fewclothes and pocket money. In their own words, exiles describe why they left theisland, how they prepared for departure, what situations they faced when theyarrived in the US, and how they integrated into American life.
Offering historicalbackground that illuminates this pivotal period in the context of the Cold War,Powell shows how the US government's Cuban refugee assistance program hadfar-reaching effects on refugee policy, bilingual education, and child welfareprograms. The testimonies in this book include new information about low-cost"Cuban Loans" that enabled young exiles to attend US colleges, preparing manyto be builders and leaders in their adopted country today.
A powerfulportrayal of the initial effects of a revolution that began a new era in Cuba'srelationship with the world, this book preserves rare accounts of themotivations and struggles of early Cuban exiles in the words of the emigresthemselves, adding gripping detail to the history of the modern Cuban diaspora.
"Abeautifully imagined, carefully researched, and masterfully edited oralhistory. Readers will share the struggles of those who made the journey fromCastro's Cuba and changed the United States."—Steve Kroft, longtime CBS 60 Minutes correspondent

 

"Providesa unique and engrossing perspective on the lived experience of the hundreds ofthousands of people who fled Cuba to evade Fidel Castro's oppressive regime. Anexcellent demonstration of the power of oral history. These stories add richdetail to the events of that tumultuous period."—Tom Fiedler, former executiveeditor, Miami Herald;dean emeritus, Boston University College of Communication

 

"Thisbook is a powerful historical testament to the first waves of Cuban Americanimmigrants. It is clear proof of their parents' and grandparents' struggles andperseverance to survive in the face of adversity in a new homeland while neverforgetting their love and passion for the country they left behind."—JoséManuel García, author of Voicesfrom Mariel: Oral Histories of the 1980 Cuban Boatlift

 "Through a combination of storytelling and oral history, Powellexplores the Cuban exile experience chiefly through the voices of exilesthemselves. Their accounts invite us to consider the importance and challenges ofmemory as a vehicle for understanding the history of the Cuban Revolution."—MichaelJ. Bustamante, author of CubanMemory Wars: Retrospective Politics in Revolution and Exile
<b>David Powell</b> is an attorney and formerjournalist based in Tallahassee, Florida. 
Find what you're looking for...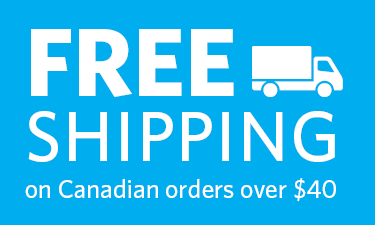 Publishers Represented
UBC Press is the Canadian agent for several international publishers. Visit our
Publishers Represented
page to learn more.