No Home in a Homeland
Indigenous Peoples and Homelessness in the Canadian North
The Dene, a traditionally nomadic people, have no word for homelessness, a rare condition in the Canadian North prior to the 1990s. In No Home in a Homeland, Julia Christensen documents the rise of Indigenous homelessness and argues that this alarming trend will continue so long as policy makers continue to ignore northern perspectives and root causes, which lie deep in the region's colonial past.
Christensen interweaves analysis of the region's unique history with the personal stories of homeless people in two cities – Yellowknife and Inuvik. These individual and collective narratives tell a larger story of displacement and exclusion, residential schools and family breakdown, addiction and poor mental health, poverty and unemployment, and urbanization and institutionalization. But they also tell a story of hope and renewal.
Emergency shelters in settler societies such as Canada, Australia, New Zealand, and the United States take in a disproportionate number of Indigenous people. Understanding what it means to be homeless in the North and how Indigenous people think about home and homemaking is the first step, Christensen argues, on the path to decolonizing existing approaches and practices.
This book will appeal to a broad range of readers: social workers, community-based researchers, service providers, policy makers, and students and academics in the fields of Indigenous studies, geography, anthropology, housing studies, social work, and social policy and practice.
Within the stories [included in the book] lie accounts of home seeking that paint an important picture of agency, Indigenous home, and the ways that many Indigenous lives are unrecognized and unsupported through dominant social policy approaches. A key strength of the book is that it challenges southern, urban, and non-Indigenous peoples to face what Christensen terms 'the discomfort of positionality,' and to not turn away from the spiritual homelessness of Dene people… Summing Up: Recommended.
No Home in a Homeland represents a significant, unique, and timely contribution to the literature on homelessness experienced by Indigenous people in the Canadian North.
This original, highly sensitive book offers long-overdue coverage of the complex and distressingly persistent condition of homelessness in the North, a phenomenon that should be of critical concern to all Canadians.
This is the best and most comprehensive discussion of northern homelessness I have ever read ... No Home in a Homeland brings real meaning to the importance of understanding the causes of homelessness and the effect they have on people's lives.
Julia Christensen is an assistant professor of geography and planning at Roskilde University in Denmark and a research fellow at the Institute for Circumpolar Health Research in Yellowknife. She is the co-editor of Indigenous Homelessness: Perspectives from Canada, Australia, and New Zealand and the 2012 winner of the Starkey-Robinson Award for Best Dissertation in Canadian Geography.
Introduction
1 "Homelessness" Is an Outside Word: Understanding Indigenous Homelessness
2 Before Contact My Ancestors Travelled Constantly: Mapping Uneven Geographies of Settlement, Development, and Opportunity
3 Never Felt at Home: Pathways to Homelessness
4 It's So Easy to Burn Your Bridges around Here: The Policy Landscape of Housing and Employment
5 They Want a Different Life: Rural-Urban Movements and Home Seeking
6 Our Home, Our Way of Life: Home, Homeland, and Spiritual Homelessness
Conclusion
Notes; Bibliography; Index
Related Titles
Far Off Metal River
Inuit Lands, Settler Stories, and the Making of the Contemporary Arctic
Building a Collaborative Advantage
Network Governance and Homelessness Policy-Making in Canada
Where the Rivers Meet
Pipelines, Participatory Resource Management, and Aboriginal-State Relations in the Northwest Territories
‹
›
Find what you're looking for...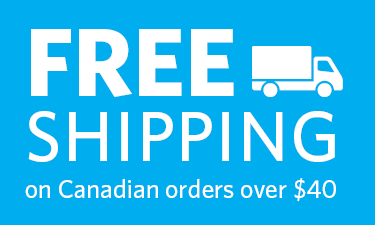 Stay Informed
Receive the latest UBC Press news, including events, catalogues, and announcements.
Publishers Represented
UBC Press is the Canadian agent for several international publishers. Visit our
Publishers Represented
page to learn more.