$17.95

Back Order
Ships in 4-8 weeks.
GO TO CART
No Matter What
An Adoptive Family's Story of Hope, Love and Healing
Jessica Kingsley Publishers
'I love you, no matter what.'
An uplifting true story of an ordinary couple who build an extraordinary family, No Matter What describes how Sally and Rob Donovan embark upon a journey to adopt following a diagnosis of infertility.
Sally Donovan brings to life with characteristic wit and honesty the difficulties of living with infertility, their decision to adopt and the bewildering process involved. Finally matched with young siblings Jaymey and Harlee, Sally and Rob's joy turns to shock as they discover disturbing details of their children's past and realise that they must do everything it takes to heal their children.
By turns tragic, inspiring and hilarious, Sally and Rob's story offers a rare insight into the world of adoptive parents and just what it takes to bring love to the lives of traumatised children.
This book is sheer therapy for an adopter and enlightenment for anyone who comes into contact with adoption in any way. A must read for parents, schools and authorities. – Carrie Grant Vocal Coach/TV Presenter, adoptive mother and BAAF adoption champion
If you've ever wondered what it's like to adopt, this book holds the answer: it's hard, sometimes traumatic, and far from 'normal family life'. It's also special, joyful, and utterly transformative -- for parents as much as children. Yes our families are different; this book explains in both a moving and matter-of-fact way why we are proud to be so. – Baroness Oona King, adoptive mother
With great humility Sally shares her journey of courage, hope and persistence in boldly loving her children despite the odds, no matter what...Throughout the book I laughed and cried, experiencing the highs and lows of loving children who have lived the unthinkable. For too long adopters walked this journey very much alone. We must now accompany them on this journey, in our neighbourhoods, communities and cities, and within our education, social care and health services. Together we can make a difference; each life is precious, however fragile and different. No Matter What communicates this truth, and is an important contribution at this time of policy change. – Louise Michelle Bombèr, Adoption Support Teacher for Brighton and Hove, Attachment Support Teacher Therapist for The Yellow Kite Attachment Support Service
Everyone should read this funny and deeply moving account of modern adoption: the highs, the lows, the risks and the rewards. Sally's writing is honest, insightful and beautiful to read.

I am, and will remain, totally in awe of Sally and her husband Rob. Their empathy and resilience is sure to inspire anyone who reads this book, particularly those thinking about adopting a child.

In the most modest, refreshing and unassuming way, Sally gives a voice to everyone struggling with infertility or learning to parent traumatised children. This book is a triumph in so many ways.

– Camilla Pemberton, Children and Families Editor, Community Care
For those who already know the author through her adoption blog the brilliance of this book will come as no surprise... Sally Donovan seems to write as naturally as the rest of us breathe, with an eloquence and honesty that makes 'No Matter What' totally absorbing. She has a fantastic story to tell that not only speaks to those who have their own adoption experiencer but to any reader who has an interest in rich, articulate personal stories and wants an insight into the life of a normal adoptive family... Much of what Sally writes will be all too familiar to other adoptive parents by the humanity, intelligence and humor of the writing captures the reality of adoptive family life in a truly enthralling way. – Adoption Today
I found this book almost unbearably moving and, ultimately, uniquely uplifting. I have never before read, in a single book, such a compelling portrait of the horrors of child neglect and its consequences, alongside a portrait of the historical inadequacies of adoption assessment and post adoption support. This is a staggeringly vivid account of a heroic struggle by heroic adopters to heal the deep scars of neglect and abuse. I cannot recommend it warmly enough. – Sir Martin Narey, Government Advisor on Children's Social Care and Visiting Professor, Durham and Sheffield Hallam Universities
No Matter What pulls no punches in describing Sally and Rob's moving journey of adopting two siblings and the challenges of parenting them in great detail. It is beautifully written with humour and understanding.

We learn from Sally that adopting children who have suffered neglect and abuse, requires not only resilient parents but expert advice, support and understanding from a range of professionals and from family and friends.

This book is required reading for professionals such as social workers, health professionals, teachers and early years staff. It is also a must for those who want to adopt and for their families as it provides an honest account of the challenges but also the joys of falling in love with your adopted children. We can all learn so much from Sally and Rob's story.

– Sherry Malik, Director of Children and Adult Services in Hounslow
Sally Donovan has written a warm, humorous, hard-hitting and compelling story about her own adoption journey. What she says will resonate with the majority of those who have adopted children from care. Ultimately this is an overwhelmingly positive celebration of the transformation that adoption can bring to society's most damaged and vulnerable children, but it also clearly sets out the realities of parenting children affected by early childhood abuse and neglect. Every adopter will be able to recognise some aspect of their own experiences in Sally's story and I would urge every professional working with adopted children -- including health visitors and teachers, as well as social workers - to read this so they know what understanding and support those parenting adopted children need. – Hugh Thornbery, Chief Executive, Adoption UK
No Matter What is by a long way the best account ever written of the experience of being an adoptive parent and carer of children traumatised by maltreatment. With heart-wrenching candour, it tells the story of a couple's journey through the pain of childlessness, the adoption process, and the lived experience of caring for Jaymey and Harlee whose early lives were 'almost unbearable to read about'. Sally Donovan evokes brilliantly the commitment, energy, therapeutic skill and humanity required to care for and heal children whose past abuse has left them distressed, feeling unworthy and acting out in often chaotic ways. This remarkable book is not only a major contribution to work on child welfare; such is the sheer power and brilliance of the writing that it triumphs as a work of literature, as art. Utterly compelling and humane, No Matter What is essential reading for all those who care for and about vulnerable children, adoption and fostering and who are open to being inspired by the healing power of love. – Harry Ferguson, Professor of Social Work, University of Nottingham
In No Matter What Sally has written about her adoption journey in a way which enables us to walk in her shoes and those of her children and which is informative and humbling. Anyone associated with children in the care system in any capacity could only benefit from reading this outstanding book. – Jane Evans, Trauma Parenting and Behaviour Skills Specialist and Trainer
This book should be compulsory reading for potential adoptive parents and for those professionals who touch their lives and pretend to understand what the whole experience is about. Sally Donovan's account touches upon the depth of despair, unbearable strain on a small family unit, incompetent or insensitive professionals, and fairly non-existent support. And yet it is full of optimism and hope for the human spirit. – Young Minds Magazine
As a post adoption social worker, who has also recently worked in a children in care team, this book struck a chord as to how our role impacts on children and adopters... I cannot recommend this book highly enough - it travels with me in my handbag and I sing its praises to whoever will listen! I urge everyone involved in adoption to read this book and to be inspired. – Community Care Children's Services blog
Honest, refreshing, heart-breaking, thought-provoking and inspiring - this is a valuable insight into adoption and the devastating effects of trauma. – Lorraine Pascale, television presenter, chef and former model, adoptee and TACT patron
Sally Donovan and her husband Rob adopted two children from local authority care in 2002. She is a writer, blogger and commentator on adoption, and was awarded the British Society of Magazine Editors Business Columnist of the Year 2013 for her regular columns in Community Care magazine. She now advises the UK Government on post-adoption support. She is also the author of The Unofficial Guide to Adoptive Parenting, published by Jessica Kingsley Publishers.
Find what you're looking for...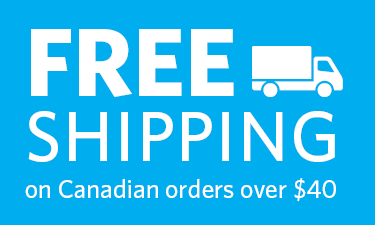 Stay Informed
Receive the latest UBC Press news, including events, catalogues, and announcements.
Publishers Represented
UBC Press is the Canadian agent for several international publishers. Visit our
Publishers Represented
page to learn more.