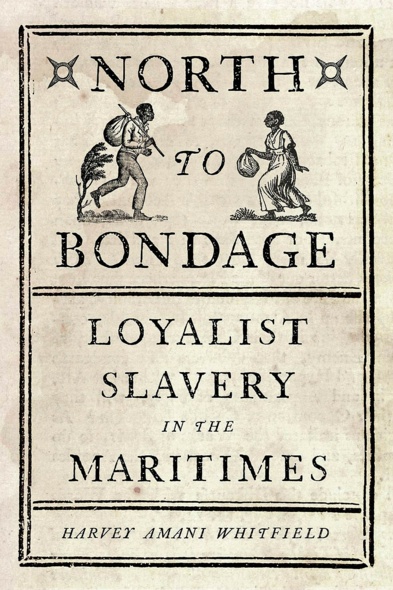 North to Bondage
Loyalist Slavery in the Maritimes
Many Canadians believe their nation fell on the right side of history in harbouring black slaves from the United States. In fact, in the wake of the American Revolution, many Loyalist families brought their slaves to settle in the Maritime colonies of British North America.
North to Bondage traces the transition and movement of black people from slavery in the United States to continued slavery in the Maritimes. It is not an optimistic story of slavery to freedom but rather a narrative about forced migration, displacement, and the expansion of slavery in the British Empire.
Piecing together fragments of the archival record – drawn from court documents, newspaper articles, government documents, and oral narratives – Harvey Amani Whitfield illuminates how slaves drew upon kinship networks and found strength in traditions of survival and resistance to fight for freedom in New Brunswick, Nova Scotia, and Prince Edward Island. While some local judges chipped away at slavery, Maritime slaves fought against the institution by refusing to work, by running away, by reconstituting their families, and by challenging their owners in court.
Whitfield's book, the first on slavery in the Maritimes, is a startling corrective to the enduring and triumphant narrative of Canada as a land of freedom at the end of the Underground Railroad.
This fascinating history will capture the imaginations of scholars and students of Canadian, American, African Diaspora, and Black Atlantic history, particularly those interested in slavery, race relations, forced migration, and war.
Awards
2016, Commended - The Hill Times List of Top 100 Best Books for 2016
North to Bondage provides a powerful interruption of the historical silencing of slavery in Canada, detailing the complex origins and intricate social relationships that formed the basis of slavery in the Maritimes. The book thus functions as an important corrective to Canadian narratives of slavery that have functioned largely to erase black presence and suffering in Canada by encouraging a belief that slavery was either non-existent, benevolent, or economically unimportant.
...North to Bondage is an important work that will become the standard text for understanding Maritime slavery...it not only challenges scholars of early Canada to think about the place and role of slavery but also Canada's understanding of its national identity. For that reason, it has a place in many different classrooms, including courses on early Canadian history, multiculturalism in Canada, and Atlantic slavery.
Whitfield's book places the experiences of enslaved persons at the centre of this history. This is skilfully done given that there are few sources that contain the unmediated voices of enslaved people in Atlantic Canada …[Whitfield] achieves this by combining archival material and histories of slavery in what became the United States and Canada. He demonstrates that enslaved persons negotiated their experiences of enslavement and he shows that they were integral to bringing about the demise of slavery in the early nineteenth century.
Whitfield's important and very readable study reinserts Maritimes slavery and black labour into the narrative of Canada's many beginnings while also keeping the relevant black Atlantic connections in full view.
Whitfield presents a new avenue for understanding the complexities of slavery in Maritime Canada and opens the door for future research. Rather than expanding on traditional research that stresses the freedoms found by enslaved or escaped African-Americans, Whitfield complicates the narratives and creates a more encompassing image of life in the late eighteenth and early nineteenth centuries ... North to Freedom will be a welcomed addition to courses in both Canadian and American history, especially those looking to bring in new perspectives that challenge the history of slavery.
North to Bondage is a significant contribution to several subfields of historical research, including African diasporic studies, the history of slavery, early American history, and early Canadian history. At just 118 pages of text and written in accessible prose, it is also very readable and ideally suited for the classroom.
Amani Whitfield provides a nuanced and remarkably fulsome picture of the lives of enslaved people in the Maritimes by drawing on runaway advertisements, court documents, and personal papers.
By connecting the home-grown story of slavery in Maritime Canada to the vast expansion of the Loyalists across the British Empire, North to Bondage breaches Canadian amnesia about the place of slavery in our history. This is the book for which we have been waiting.
Drawing upon impressive original research, Whitfield reconstructs the experiences of slaves carried to Britain's Maritime colonies after the American Revolution. He tells a moving story of accommodation and resistance, sacrifice and hope. In poignant detail, he reveals how black men and women participated meaningfully in the fight for freedom. This book is an important contribution to the burgeoning field of Atlantic History.
Vivid and persuasive, North to Bondage not only brings to light the importance – and persistence – of slavery in Canada, it also turns a spotlight on the courage and resourcefulness of those enslaved.
Harvey Amani Whitfield is an associate professor of history at the University of Vermont and the author of Blacks on the Border: The Black Refugees in British North America, 1815–1860 and The Problem of Slavery in Early Vermont, 1777–1810.
Introduction: Slavery in the Maritime Colonies
1 Slavery and the American Context
2 Maritime Slavery and Loyalist Settlement
3 Slave Work
4 The World of Maritime Slaves and Slaveholders
5 Ending Slavery
Conclusion: Legacies of Slavery
Appendix A: Possible Slave Numbers
Appendix B: Slave Profiles
Notes
Bibliographic Essay
Find what you're looking for...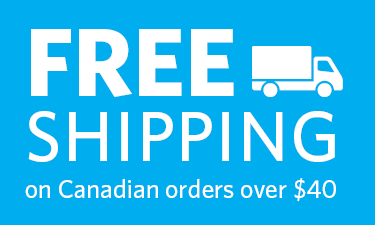 Stay Informed
Receive the latest UBC Press news, including events, catalogues, and announcements.
Publishers Represented
UBC Press is the Canadian agent for several international publishers. Visit our
Publishers Represented
page to learn more.