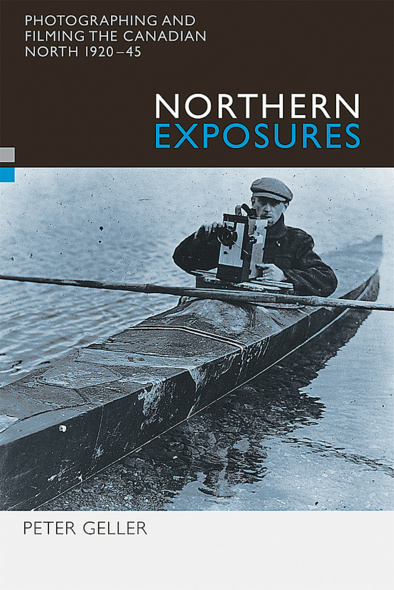 Northern Exposures
Photographing and Filming the Canadian North, 1920-45
To many, the North is a familiar but inaccessible place. Yet images of the region are within easy reach, in magazine racks, on our coffee tables, and on television, computer, and movie screens. In Northern Exposures, Peter Geller uncovers the history behind these popular conceptions of the Canadian North.
This book examines the photographic and film practice of the Canadian government, the Anglican Church of Canada, and the Hudson's Bay Company, the three major colonial institutions involved in the arctic and sub-arctic. In the first half of the twentieth century, visual representations of the region were widely circulated in official publications and presented in film shows and lantern slide lectures. Focusing on the work of prominent and prolific northern image-makers, including federal government special investigator Major Lachlan T. Burwash, first Bishop of the Arctic Archibald Lang Fleming, Beaver magazine editor and publicity expert Douglas McKay, and photographer-filmmaker-author Richard Finnie, this book engages in a contextual approach to "reading" images, analyzing the interrelated aspects of production, circulation, and reception. Geller reveals the varied ways in which taking and displaying pictures of northern people and places contributed to the extension of control over the northern reaches of the Canadian nation.
Illustrated throughout with archival photographs, Northern Exposures contributes to understandings of twentieth-century visual culture and the relationship between photographic ways of seeing and the expansion of colonial power, while raising important questions about the role of visual representation in understanding the past. It will be of interest to those concerned with Canadian and cultural history, Northern and Aboriginal studies, film and communication, art history, anthropology, and visual culture.
In many ways, Geller's Northern Exposures is ground-breaking. It is the first book to describe and document, with many superb illustrations, some of the extensive camera work done in the Canadian North; it is also the first book ... to provide a critique of certain key institutions and individuals whose images have constructed and conditioned southern Canadians' perceptions of the North. But I want to begin with one aspect of this book that deserves special praise – the illustrations ... readers owe Geller and UBC Press much thanks ... each image is nicely subtitled and perfectly placed ... Geller concludes this study with an excellent bibliography. Bravo!
Northern Exposures makes a very significant contribution to the field. Its important subject—how southern attitudes towards the North have been manipulated—has not been previously tackled, and Geller's scholarship is very sound indeed.
Peter Geller is a historian and vice-provost at the University of the Fraser Valley.
Illustrations
Abbreviations
Preface
Acknowledgments
1 Taking Pictures and Making History: Photographic Representation and the Canadian North
2 More Than "A Mass of Ice and Snow": Visualizing the State in "Canada's Arctic"
3 Pictures of the "Arctic Night": Archibald Lang Fleming and Missionary Messages of the North
4 The Business of Representing the North: Filmmakers, Photographers, and the Fur Traders of the Hudson's Bay Company
5 From Back to Baffin to Canada Moves North: Richard Finnie's Northern Visions
6 "Re-Making It Into Here": Representation and Power in Northern Imagery
Notes
Bibliography
Filmography
Index
Related Titles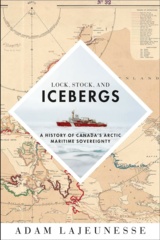 Lock, Stock, and Icebergs
A History of Canada's Arctic Maritime Sovereignty
Adjusting the Lens
Indigenous Activism, Colonial Legacies, and Photographic Heritage
Edited by Sigrid Lien and Hilde Wallem Nielssen
Rare Merit
Women in Photography in Canada, 1840–1940
‹
›
Find what you're looking for...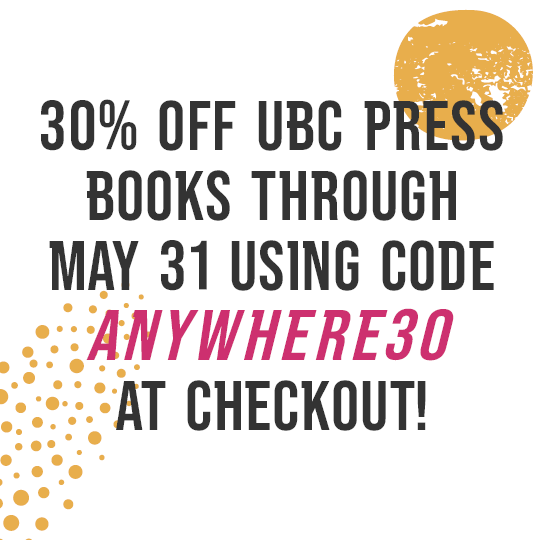 Stay Informed
Receive the latest UBC Press news, including events, catalogues, and announcements.
Publishers Represented
UBC Press is the Canadian agent for several international publishers. Visit our
Publishers Represented
page to learn more.