400 pages, 8 4/25 x 10 17/100
Northern Haida Master Carvers
University of Washington Press
, University of Washington Press / Douglas & McIntyre
The art of the Haida of the Queen Charlotte Islands and Alaska ranks among the most sophisticated and spectacular art traditions of the world. While Haida art has long been recognized as central to the development of the highly formalized northern Northwest Coast style of design, it has often been viewed as somewhat static and anonymous. Robin K. Wright highlights for the first time the distinctive achievements of several of the most important Northern Haida artists and analyzes the art historical developments and stylistic changes in pole carving.
Northern Haida Master Carvers traces the making of monumental poles from the days of first white contact to the present, illuminating the variations in style that resulted from historical, cultural, and individual circumstances. Wright examines the work of the earliest named Haida pole carver, Sqiltcange, and separates the carvings that can be attributed to the legendary Albert Edward Edenshaw from the large body of work produced by his nephew, Charles Edenshaw. She discusses the legacy of the nineteenth-century artists carried on through the work of their twentieth and twenty-first century descendants and artistic heirs: Jim Hart, current holder of the name Edenshaw; Robert Davidson, Charles Edenshaw's great grandson; and Freda Diesing and Donald Yeomans, descendants of Simeon Stilthda.
In her impeccable and fascinating study, Wright masterfully interweaves the historical and artistic developments of a great sculptural tradition. The book belongs in the library of every Native American art historian, Northwest Coast anthropologist and historian, and indeed every person interested in or engaged in making Northwest Coast art. Its groundbreaking scholarship makes it the definitive work for serious students of this magnificent art.
Wright has pulled together early descriptions, archival materials, museum collections, oral histories, and other materials to produce an art history for the Haida. ... This encyclopedic work, filled with photographs and illustrations, is certain to be a model for other studies.
Robin K. Wright is curator of Native American art at the Burke Museum of Natural History and Culture and associate professor of art history at the University of Washington. She is the author of many articles on Northwest Coast art and edited A Time of Gathering: Native Heritage in Washington State.

Foreword by Jim Hart

Acknowledgments

1. The First:gyaa.aang

2. The Early Contact Period, 1774 to 1799: gannyaa, gu.uu, yaahl daajee, and the Maritime Fur Traders

3. The Early Nineteenth Century, 1800-1853: Old 7idansuu, Sqiltcange, and gwaaygu 7anhlan

4. The Mid- to Late Nineteenth Century, 1853 to the 1880s: gwaaygu 7anhlan, da.a xiigang, ginaawaan, and gidk'waajuss

5. The Late Nineteenth Century, the 1880s and 1890s: da.a xiigang, gyaawhllns, gwaay t'iihld, skil kingaans, and skilee

6. The Twentieth-Century Legacy

Appendix: Haida Language Orthography

Notes

References Cited

Index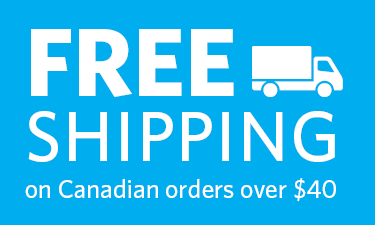 Find what you're looking for...
Publishers Represented
UBC Press is the Canadian agent for several international publishers. Visit our
Publishers Represented
page to learn more.