Nourish the Blood, Tonify the Qi to Promote Longevity, and Calm and Concentrate the Mind to Regulate the Heart
Dao Yin Yang Sheng Gong Foundation Sequences 1
Jessica Kingsley Publishers
, Singing Dragon
Professor Zhang Guangde's Dao Yin Yang Sheng Gong forms part of the Chinese national health program and is the most popular form of Qigong practiced in China and across the globe. Professor Zhang has spent nearly forty years creating and developing his system of Qigong. He combines the philosophy of the Classical Chinese text The I Ching with the primary theories of Chinese traditional medicine. His methods have proven highly effective in maintaining health and well-being. This book contains detailed step-by-step instructions and illustrations to show every step of the foundation sequences, and the accompanying DVD will enable even the least experienced of students to begin to grasp this form of Qigong. The exercises featured promote controlled breathing and concentration. They are formed of calming movements which enhance the flow of blood and energy through the body to achieve increased flexibility and higher levels of physical and mental agility. This will be an essential text for Qigong practitioners and students and is accessible enough for the beginning Dao Yin Yang Sheng Gong student.
Professor Zhang Guangde is one of the best known Masters of Chinese Martial Arts. He has practiced martial arts for sixty years and taught across China and around the world for thirty years.aHe has written thirty books and numerous articles in China. In 2005, he helped establish the International Institute of Dao Yin Yang Sheng Gong in Biarritz, France. There are today over four million people practising his version of Dao Yin.
Nourish The Blood, Invigorate The Qi, To Maintain Longevity. Presentation, Movement (standing). Preparation. 1. Embrace energy. 2. Gather energy. 3. Stretch energy. 4. Bring energy to the Dan Tian. 5. Worship the Buddha. 6. Rinse the mouth. End of the sequence. Movement (seated). Explanations. Additional details. Photographs. Calm and Concentrate the Mind to Regulate the Heart. Introduction. Movement (standing). Preparation. 1. Concentrate the mind in Dan Tian. 2. Bring the heart into Ming Men. 3. Gather energy through Lao Gong. 4. Lead the attention to Yong Quan. 5. Circulate energy between the Ren and Du meridians. End of sequence. Movement (seated). Explanations. Complementary details. Photographs. Appendices. 1. Dan Tian The Field of Cinnabar. 2. Cai Qi Zhang The Qi Gathering hand. 3. Que Qiao The "Magpie Bridge". 4. Xiao zhou tian the Small Celestial Cycle. 5. The face massage. 6. Acupoints involved. 7. Zhan Zhuang Rooting, techniques for progression. 8. Presentation: IIDYYSG.
Find what you're looking for...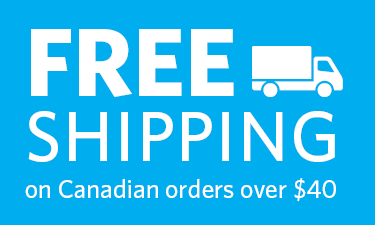 Publishers Represented
UBC Press is the Canadian agent for several international publishers. Visit our
Publishers Represented
page to learn more.