Nourished Planet
Sustainability in the Global Food System
Mangos from India, pasta from Italy, coffee from Colombia: Every day, we are nourished by a global food system that relies on our planet remaining verdant and productive. But current practices are undermining both human and environmental health, resulting in the paradoxes of obesity paired with malnutrition, crops used for animal feed and biofuels while people go hungry, and more than thirty percent of food being wasted when it could feed the 795 million malnourished worldwide.

In Nourished Planet, the Barilla Center for Food & Nutrition offers a global plan for feeding ourselves sustainably. Drawing on the diverse experiences of renowned international experts, the book offers a truly planetary perspective. Essays and interviews showcase Hans Herren, Vandana Shiva, Alexander Mueller, and Pavan Suhkdev, among many others. 

Together, these experts plot a map towards food for all, food for sustainable growth, food for health, and food for culture. With these ingredients, we can nourish our planet and ourselves.
The Barilla Center for Food & Nutrition Foundation (BCFN Foundation) is a private nonprofit think tank, analyzing the effects of economic, scientific, social, and environmental factors on food. The foundation produces valuable scientific content that can help people make conscious choices every day about food and nutrition, health, and sustainability.
In 2013, Danielle Nierenberg co-founded Food Tank, a 501(c)(3) nonprofit organization focused on building a global community for safe, healthy, nourished eaters. Food Tank is a global convener, research organization, and non-biased creator of original research impacting the food system.
 
Foreword: Valuing the True Cost of Food \ Pavan Sukhdev and Alexander Müller
Preface \ Guido Barilla
Preface \ Danielle Nierenberg
Acknowledgments      
 
Chapter 1. Food for All
-A Recipe for Sustainable Food Systems
-Ingredients for Sustainability
-Soil Degradation around the Globe
-Food for All
-Barriers to Food Access and Affordability
-Precarious Prices for Food
-Conclusion and Action Plan
-Voices from the New Food Movement \ Hilal Elver \ Hans R. Herren \ Sieglinde Snapp \ Vandana Shiva
 
Chapter 2. Food for Sustainable Growth
-The Food Pyramid Reimagined
-How Our Diets Affect the Environment
-Our Environmental Foodprints
-The Water Economy: How Much Do We Have?
-Managing Our Supply: The "Virtual Water" Trade and Water Privatization
-Soil Loss and Degradation
-Food Loss and Food Waste
-Agricultural Systems: Sustainability Is More Important Than Ever
-Revolutionizing the Practices of the Past
-Farming for the Future
-Conclusion and Action Plan
-Voices from the New Food Movement \ Dario Piselli \ Steve Brescia \ Shaneica Lester and Anne-Teresa Birthwright
 
Chapter 3. Food for Health
-Building the Foundation for Health
-A Lifetime of Health, and Preventing the Paradox
-Corporate Influence on Dietary Choices
-The Food Business Can Do Better
-Conclusion and Action Plan
-Voices from the New Food Movement \ Alexander Müller \ Bruce Friedrich \ Tristram Stuart
 
Chapter 4. Food for Culture
-Going Forward by Going Back
-Selected Endangered Foods Worldwide and Efforts to Save Them
-Controlling Food: Food and Power Roles
-The Great Culinary Tradition of the Mediterranean Diet and the Reality of Food Today
-Conclusion and Action Plan
-Voices from the New Food Movement \ Natasha Bowens \ Lindsey Shute \ Stephen Ritz \ Ruth Oniang'o
 
Notes
Index
Related Titles
State of the World 2015
Confronting Hidden Threats to Sustainability
By The Worldwatch Institute
EarthEd (State of the World)
Rethinking Education on a Changing Planet
By The Worldwatch Institute
‹
›
Find what you're looking for...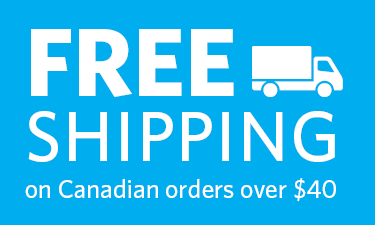 Stay Informed
Receive the latest UBC Press news, including events, catalogues, and announcements.
Publishers Represented
UBC Press is the Canadian agent for several international publishers. Visit our
Publishers Represented
page to learn more.