Nurturing Attachments
Supporting Children who are Fostered or Adopted
Jessica Kingsley Publishers
Nurturing Attachments combines the experience and wisdom of parents and carers with that of professionals to provide support and practical guidance for foster and adoptive parents looking after children with insecure attachment relationships.It gives an overview of attachment theory and a step-by-step model of parenting which provides the reader with a tried-and-tested framework for developing resilience and emotional growth. Featuring throughout are the stories of Catherine, Zoe, Marcus and Luke, four fictional children in foster care or adoptive homes, who are used to illustrate the ideas and strategies described. The book offers sound advice and provides exercises for parents and their children, as well as useful tools that supervising social workers can use both in individual support of carers as well as in training exercises.This is an essential guide for adoptive and foster parents, professionals including health and social care practitioners, clinical psychologists, child care professionals, and lecturers and students in this field.
'This book is both informative and engaging to read. Golding deliberately focuses on the relationship between child and parent, rather than on the child's difficulties... This is a useful book to remind professionals in adoption and fostering that parenting children from damaging backgrounds is not an easy task and we ask a great deal of parents when placing these children... The necessity for parents, as well as professionals, to know and understand attachment theory and what has gone wrong, in order to care for children with attachment problems, becomes clear from reading this book.'- Social Work in ActionI Liked Golding's knowledgeable but unpretentious style, her commitment to understanding a child's internal experience and the encouragement of empathy for children and for carers when the going gets tough.'- Children and Young People Now 'This is an excellent book which should be of interest to many adopters and social workers. It is by a British psychologist who works with an integrated service for looked after and adopted children, and her experience shines through in the book. The book provides a good starting point for anyone who wants to understand more about attachment, and explains the theory in detail. I wish this book had been available when I was bringing up my children, and so would defiantly recommend it to parents. Finally I would strongly recommend this book to social workers in adoption and adoption support work as it offers insight into the issues families and children may experience from placement through to adulthood.'- Adoption Today
Kim S. Golding, MSc Clinical Psychology, DClinPsy, previously worked as a clinical psychologist at The Park Hospital for Children, Oxford, UK, and was an Associate Lecturer at the Open University, UK. She is currently a clinical psychologist with the Integrated Service for Looked After and Adopted Children (ISL) in Worcester, UK.
Section 1: Attachment Theory. 1. Overview of Attachment Theory. 2. Attachment Theory: Caregiving and Its Impact on Attachment and Exploration. 3. Attachment Theory: Patterns of Attachment. 4. Difficulties in Development: The Impact of Loss and Trauma. 5. Parenting Children with Attachment Difficulties. Experiencing Relationships as Secure. 6. Parenting and Patterns of Attachment. Section 2: A Model for Parenting the Child with Difficulties in Attachment Relationships: Providing a Secure Base. 7. Introduction to the Model and Creating a Secure Base. 8. Empathy and Support from the Secure Base. 9. Attunement and Empathy. 10. Protecting the Family Atmosphere and the Development of Emotional Regulation. 11. Creating a Feeling of Belonging for the Child. 12. Looking after Yourself. Section 3: A Model for Parenting the Child with Difficulties in Attachment Relationships: Building Relationships and Managing Behaviour. 13. Helping the child to enjoy being part of the family. 14. Learning to Parent with PACE and Building Relationships with Stories. 15. Providing Structure and Supervision. 16. Managing Confrontation and Coercive Interactions. 17. Thinking, Feeling and Behavioural Choices. 18. Managing Special Difficulties: Lying, Stealing and Self Harm. 19. Conclusion. References. Glossary. Reading list. Subject index. Author index.
Find what you're looking for...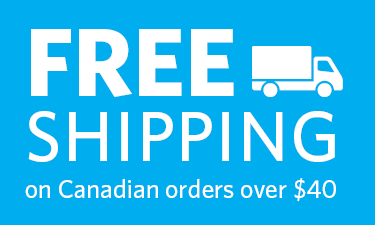 Publishers Represented
UBC Press is the Canadian agent for several international publishers. Visit our
Publishers Represented
page to learn more.