Observing Children with Attachment Difficulties in Preschool Settings
A Tool for Identifying and Supporting Emotional and Social Difficulties
Jessica Kingsley Publishers
For preschool children with emotional difficulties arising from difficulties in attachment, standard observations used in early years settings are not always helpful in identifying their problems and providing guidance on how they can be helped.
Combining an accessible introduction to attachment and child development with a child observation tool for identifying behaviour, and the emotional needs underlying this behaviour, this book enables early years professionals to identify problems and provide appropriate support. 'Case study' boxes help to illustrate typical patterns of attachment, and all aspects of behaviour are covered including play, interaction with peers, neediness and aggression. Written in clear, concise language, Observing Children with Attachment Difficulties in Preschool Settings aims to equip the reader with the knowledge and skills needed to identify and support children's emotional and social difficulties.
Suitable for use with children aged 2-5, this will be an invaluable resource for early years professionals, as well as clinicians, teachers and learning support staff.
This book is a really comprehensive guide to observing, assessing and working with children with attachment issues in early years... Written specifically with preschool settings in mind, it makes reference to the importance of the key person approach and provides good, practical ideas on how this can be used to support children with these difficulties.

– Teach Nursery
I work across many schools and settings as a play therapist and Dr Golding and colleagues' book has been extremely helpful for practitioners new to attachment focused interventions. I am never without a copy!

– Clare Forshaw, BAPT Play Therapist
[W]ith increasing numbers of [staff] now becoming aware of the impact of relational trauma and loss upon the capacities of children in their care, tools such as those recommended here are welcomed. This book provides clear descriptors of some of the possible vulnerabilities around for these children and a framework through which to make sense of these vulnerabilities with an attachment focus... Dr Golding and her colleagues have made a significant contribution to inclusive practice by contributing this book.'

Much of what these children need to learn can't be learnt alone through text books. They need you and me. Relationships matter. Let's take up our responsibility in ensuring that these children experience healthy secure attachment in our care so that they can be all that they can and want to be, making valuable contributions towards our shared society.

– From the Foreword by Louise Bombèr, Attachment Support Teacher Therapist
This is a very useful resource for all managers and key persons, and includes not only checklists but also an overview of children's development and action plans for their effective support... This book, therefore, is primarily a welcome guide to deeper understanding of young children and their relationships with their prime carers.

– Montessori International
Such a clear and comprehensive work by Kim Golding et al! It is certain to greatly inform the work of those engaged with children in preschool settings. This book makes a compelling case that before we evaluate and develop support for children with emotional and social difficulties we must first observe and understand them. This understanding is heavily influenced by Attachment Theory, which is the most widely held theory of child development that we have. The authors also provide us with a very comprehensive Observation Checklist in order to organize our observations and develop the most effective support plan. Finally, they offer excellent examples of such support plans that will serve as guides for those who are formulating similar plans for these vulnerable children in their preschool settings. Well done!

– Daniel A. Hughes, Ph.D., Licenced Psychologist and author of Building the Bonds of Attachment, 2nd edition
Kim S. Golding is a consultant clinical psychologist with a special interest in parenting. She was involved in the setting up and evaluation of an inter-agency project in Worcestershire, UK, which is now part of the Integrated Service for Looked After Children (ISL). She is author of Observing Children with Attachment Difficulties in School, Creating Loving Attachments (co-authored with Daniel A. Hughes) and Nurturing Attachments. Jain Fain is an early years practitioner for ISL, supporting the transition of children from early years settings into school. Ann Frost works in early years and education for ISL, supporting looked after and adopted children by raising awareness of their additional needs in schools and early years settings. Sian Templeton is an educational psychologist. Previously, she taught in primary education. Eleanor Durrant is currently completing a doctorate in clinical psychology, with a special interest in attachment.
Acknowledgements. Foreword by Louise Bombèr. Introduction: About this Resource. 1. Child Development in the Early Years. 2. Recognising the Emotional Needs of Children in Early Years Settings. 3. Understanding Emotional Needs through Knowledge of Attachment Theory. 4. Introducing the Observation Checklist. 5. Detailed Guidance for Completing the Checklist Section by Section. 6. Worked Examples of the Observation Checklist: Emily and Sam. 7. Analysis of Information: Interpreting the Completed Checklist. 8. Worked Examples of Interpreting the Checklist and Support Plans: Emily and Sam. 9. Helping the Child with Attachment Difficulties in Early Years Settings. 10. Helping the Child with Different Attachment Styles in Early Years Settings. 11. Supporting the Emotional Needs of Children with Attachment Difficulties. 12. Supporting Children with Multiple Difficulties. Appendix 1. Observation Checklist. Appendix 2. Attachment Theory and Early Years Settings. Appendix 3. Glossary. Appendix 4. Glossary for UK Education System. Appendix 5. Bibliography and Websites. References.
Find what you're looking for...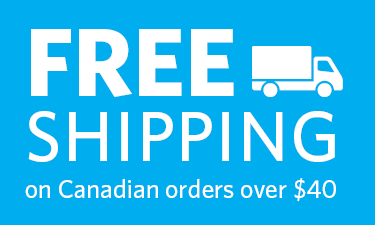 Publishers Represented
UBC Press is the Canadian agent for several international publishers. Visit our
Publishers Represented
page to learn more.