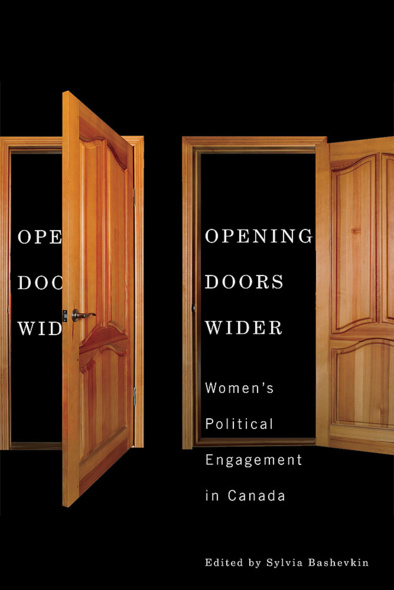 23 b&w photos, 12 charts, 11 tables
Opening Doors Wider
Women's Political Engagement in Canada
From the days of the fur trade through the contemporary period, women have played important roles in the public life of Canada. Until the 1970s, however, these contributions were generally overlooked. Opening Doors Wider looks at the progress made in the last forty years to raise the profile of women's involvement in public life.
The contributors focus on two questions with reference to community activism, the politics of feminist organizing, parties and elections, and the communications environment in which politicians operate. First, are the doors to participation presently open wider than they were in the past? What obstacles as well as possibilities face specific groups of female citizens? Have patterns of media coverage shifted such that women can expect to engage in community groups and party organizations on something approaching an even playing field? Second, how can these doors be opened wider, both in terms of real-world participation and our scholarly understanding of public engagement? What remedies have been proposed? What research directions need to be pursued?
The tightly argued essays shed new light on the quality of public involvement of women in one of the world's most stable democracies. The nuanced discussion of solutions as well as problems makes this book an indispensable resource for students and practitioners of politics at all levels.
Sylvia Bashevkin is a professor of political science and Principal of University College at the University of Toronto. She is the author most recently of Tales of Two Cities: Women and Municipal Restructuring in London and Toronto (2006).
Contributors: Caroline Andrew, Susan Banducci, Sylvia Bashevkin, Lesley Byrne, Michael Camp, Louise Carbert, Joanna Everitt, Elisabeth Gidengil, Elizabeth Goodyear-Grant, Stephanie Mullen, Mary-Jo Nadeau, and Manon Tremblay.
Figures and Tables
Acknowledgments
Abbreviations
1 Introduction / Sylvia Bashevkin
Part 1: Community and Women's Group Participation
2 Women and Community Leadership: Changing Politics or Changed by Politics? / Caroline Andrew
3 Rebuilding the House of Canadian Feminism: NAC and the Racial Politics of Participation / Mary-Jo Nadeau
Part 2: Winning Legislative Seats
4 Women in the Quebec National Assembly: Why So Many? / Manon Tremblay, with Stephanie Mullen
5 Are Cities More Congenial? Tracking the Rural Deficit in the House of Commons / Louise Carbert
Part 3: Cabinet and Party Leadership Experiences
6 Making a Difference When the Doors Are Open? Women in the Ontario NDP Cabinet, 1990-95 / Lesley Byrne
7 "Stage" versus "Actor" Barriers to Women's Federal Party Leadership / Sylvia Bashevkin
8 One Is Not Like the Others: Allison Brewer's Leadership of the New Brunswick NDP / Joanna Everitt and Michael Camp
Part 4: Media and Public Images
9 Crafting a Public Image: Women MPs and the Dynamics of Media Coverage / Elizabeth Goodyear-Grant
10 Do Voters Stereotype Female Party Leaders? Evidence from Canada and New Zealand / Elisabeth Gidengil, Joanna Everitt, and Susan Banducci
Part 5: Remedies and Prescriptions
11 Opening Doors to Women's Participation / Sylvia Bashevkin
Contributors
Index
Related Titles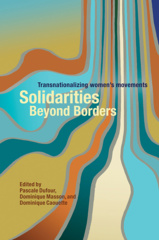 Solidarities Beyond Borders
Transnationalizing Women's Movements
Edited by Pascale Dufour, Dominique Masson and Dominique Caouette
‹
›
Find what you're looking for...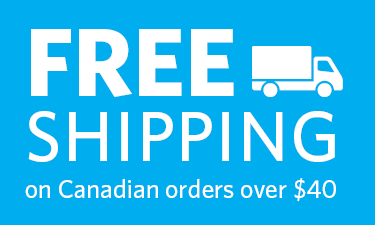 Publishers Represented
UBC Press is the Canadian agent for several international publishers. Visit our
Publishers Represented
page to learn more.