Oregon State University Press
For fifty years, Oregon State University Press has been publishing exceptional books about the Pacific Northwest—its people and landscapes, its flora and fauna, its history and cultural heritage. The Press has played a vital role in the region's literary life, providing readers with a better understanding of what it means to be an Oregonian. Today, Oregon State University Press publishes distinguished books in several academic areas from environmental history and natural resource management to indigenous studies.
Showing 281-290 of 361 items.
Living Lightly at Home and in the World
Oregon State University Press
For fifteen years, Evelyn Hess and her husband David lived in a tent and trailer, without electricity or running water, on twenty acres of wild land in the foothills of the Oregon Coast Range. When they decided to build a house – a real house at last – they knew it would have to respect the lessons of simple living that they learned in their camping life. They knew they could not do it alone. Building a Better Nest chronicles their adventures as they begin to construct a house of their own, seeking a model for sustainable living not just in their home, but beyond its walls.

What does it mean to build a better nest? Better for whom? Is it better for the individual or family? The planet? Green building and sustainable design are popular buzzwords, but to Hess, sustainable building is not a simple matter of buying and installing the latest recycled flooring products. It is also about cooperative work: working together in employment, in research, in activism, and in life. Hess is concerned with her local watershed, but also with the widening income gap, disappearing species, and peak resources. She actively works to reduce overconsumption and waste. For Hess, these problems are both philosophical and practical.

As Hess and her husband age, the questions of how to live responsibly arise with greater frequency and urgency. With unfailing wit and humor, she looks for answers in such places as neuroscience, Buddhism, and her ancestral legacy. Building a Better Nest will appeal to anyone with an interest in sustainable building, off-grid living, or alternative communities. The questions it asks about the way we live are earnest and important, from an author whose voice is steeped in wisdom and gratitude.

More info
A French-Indian Community in Nineteenth-Century Oregon, 1812-1859
Oregon State University Press
More info
Radical Politics and Outlaw Passions
Oregon State University Press
The inspiring true story of a singular woman who was not afraid to take risks, who refused to compromise her principles in the face of enormous opposition and adversity, and who paid a steep personal price for living by her convictions.
More info
Information, Emotion, and Meaning in a World of Data
Oregon State University Press
More info
A Photographic History of Oregon State University
Oregon State University Press
A School for the People tells the story of OSU's nearly 150 years as a land grant institution through more than 500 photographs, maps, documents, and extensive captions.
More info
Women Making History in the Pacific Northwest
Oregon State University Press
Shaping the Public Good restores a missing piece of Pacific Northwest history by demonstrating the part that women—"the famous, the forgotten, and all the women in between"—have always played in establishing their families and building communities.
More info
Jewish Oregonians, 1849–1950
Oregon State University Press
Embracing a Western Identity places Jewish history in the larger context of western narratives, challenging the traditional view that the "authentic" North American Jewish experience stems from New York.
More info
Stories of a Commercial Fisherman
Oregon State University Press
More info
Race, Railroaders, and Murder in the Wartime West
Oregon State University Press
More info
Exploring the Mid-Valley's Parks, Trails, and Natural Areas
Oregon State University Press
More info
Find what you're looking for...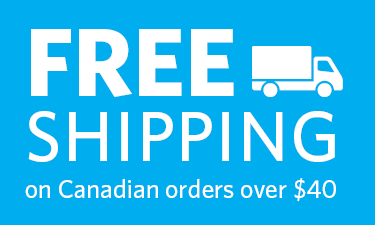 Publishers Represented
UBC Press is the Canadian agent for several international publishers. Visit our
Publishers Represented
page to learn more.