Oregon State University Press
For fifty years, Oregon State University Press has been publishing exceptional books about the Pacific Northwest—its people and landscapes, its flora and fauna, its history and cultural heritage. The Press has played a vital role in the region's literary life, providing readers with a better understanding of what it means to be an Oregonian. Today, Oregon State University Press publishes distinguished books in several academic areas from environmental history and natural resource management to indigenous studies.
Showing 91-100 of 100 items.
Research and Reciprocity in Indigenous Settings
Oregon State University Press
This book addresses the critical question of reciprocity in the research process, especially (though not exclusively) in regard to working with Indigenous Communities.  This transdisciplinary collection is edited by geographer R.D.K. Herman of the Smithsonian National Museum of the American Indian, and includes essays by a wide variety of international practitioners at various stages of their careers, from several different countries.
More info
Continuity and Change
Oregon State University Press
Governing Oregon presents a broad and comprehensive picture of Oregon government and politics as we approach the start of the third decade of the twenty-first century, shedding light on the profound changes that have remade Oregon politics in recent years. The book also seeks to make it clear that much has also remained the same. The editors of this collection have relied upon leading scholars from six different Oregon universities, current and former state leaders in Oregon's executive and judicial branches, and individuals involved in tribal government and policymaking to tell the ongoing story of government in Oregon.
 
More info
Essays on Absence
Oregon State University Press
A collection of essays ranging across topics as diverse as marriage, Japanese poetry, Craftsman design, Old English riddles, racism, extinction, fatherhood, mountaineering, predatory mega-fauna, street fighting, trains, the Great Depression, and the effects of climate change.
More info
The Politics of Dam Removal and River Restoration
Oregon State University Press
Tells the stories of three major dam removal projects to show how stakeholders navigate the political landscape.
More info
The Ethnobotany of the Quinault and Neighboring Tribes
By
Douglas Deur
and The Knowledge-holders of the Quinault Indian Nation
Oregon State University Press
Based upon the knowledge and wisdom of traditional plant users, this guide features more than seventy species and a glossary, providing detailed information on the use of plants for food, medicines, and materials.
More info
Oregon State University Press
A field guide to all the native and introduced grasses known to grow in the wild in Oregon and Washington. To aid identification, it provides identification keys, species descriptions, color photographs (including microscope photos of small parts), and distribution maps.
More info
Experiences of the Malheur-Steens Country
Oregon State University Press
Along with poems by Ursula K. LeGuin, this anthology comprises primarily personal essays related to the experiences of the writers in the Malheur-Steens region of Oregon, known for its birding opportunities as well as the 2016 armed takeover of the Malheur National Wildlife Refuge.
More info
Exploring Language and Culture in the Pacific Northwest
Oregon State University Press
This engaging volume for both general readers and language scholars brings together research and perspectives from linguistics, history, and cultural studies to help readers understand how and why language is of utmost importance to the past, present, and future of the Pacific Northwest.
More info
Watching Wildlife in the City
Oregon State University Press
With the help of new friends, young citizen scientists Ricky and Ellie discover a fascinating variety of wildlife and habitats during their weekend visit to the city of Portland, where they map out wildlife connections and make contributions to regional databases.
More info
Nature in Spiritual Practice
Oregon State University Press
Explores the tenuous character of the human relationship to the natural world in the twenty first century, arguing that contact with specific places is necessary for fostering a sense of meaning and fulfillment in today's high-tech world.
More info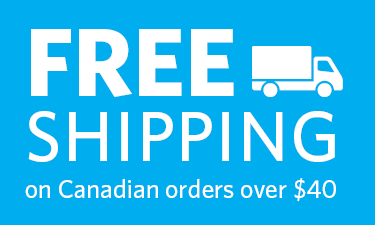 Find what you're looking for...
Publishers Represented
UBC Press is the Canadian agent for several international publishers. Visit our
Publishers Represented
page to learn more.